Work says that "he is not aware" that there is a collapse to collect ERTE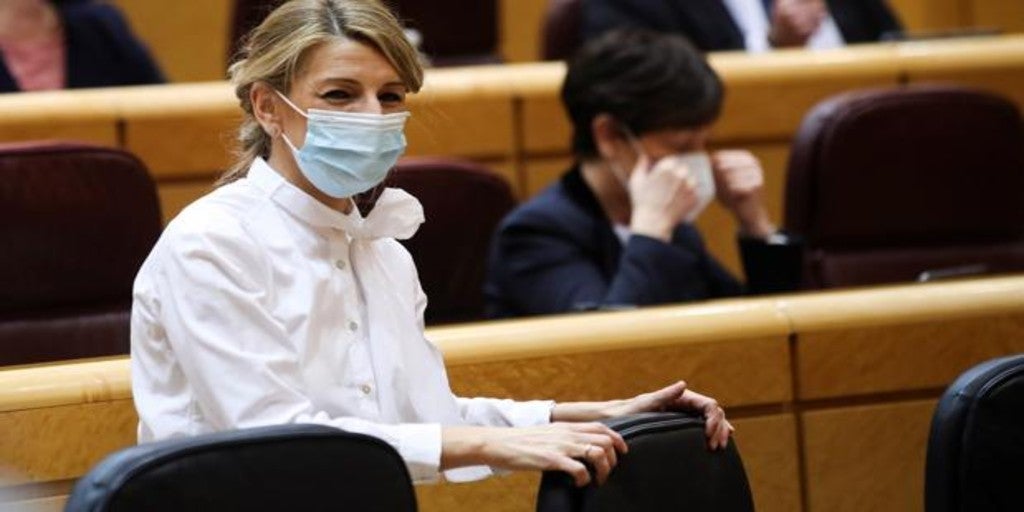 Updated:
save

The Minister of Labor and Social Economy, Yolanda Díaz, said this Friday that the temporary employment regulation files (ERTE) are not enough for the most affected sectors for the pandemic and has indicated that it would be "good" to open a reflection with the autonomous communities and sectors to see how they can be helped.
"In our country we are experiencing an unprecedented crisis and it is true that the forecasts we had are lengthening, because we are not in a process of immunity of the population and it is being delayed more than expected", Diaz has remarked in an interview with TVE collected by Europa Press, where, however, it has stressed that the levels of protection are "brutal".
Díaz recalled that tourism is "a little more than 12% of GDP" of the country, so he pointed out that it would be good to open a reflection with the sector to see how you can help together with the autonomous communities.
Asked about the complaints of some citizens in ERTE to receive the payment, Díaz has indicated that "he is not aware" that there is collapse or anything like that and that the ERTE first pass through the competent labor authority, so "until they reach the State Public Employment Service (SEPE)", they cannot be paid. "The procedure belongs to the regional labor authority, but that collapse is not real," he said, after stating that the problems are almost always due to processing errors.