Work proposes to raise the SMI up to 1,048 euros in 2023 to reach 60% of the average salary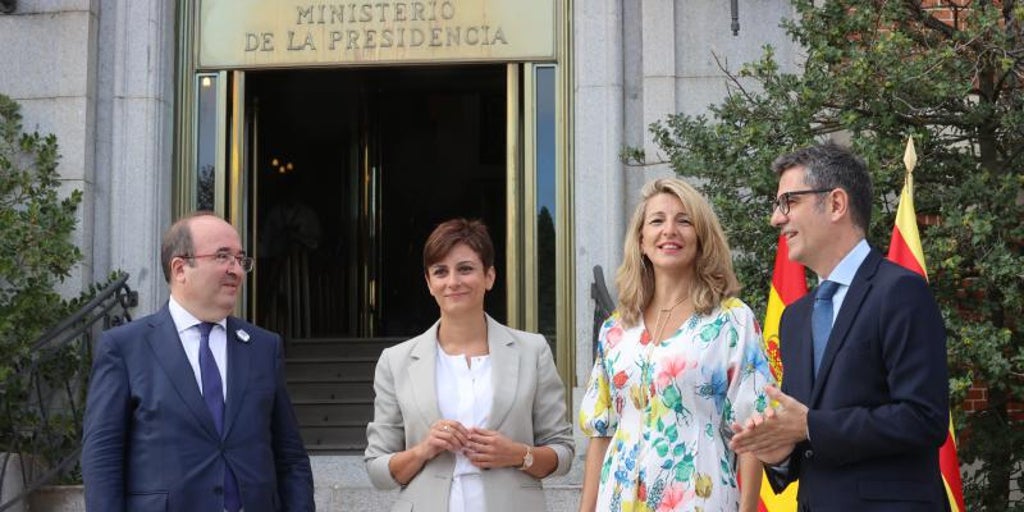 Undoubtedly, inflation will be decisive when it comes to configuring the next General State Budgets and will condition the volume of the agreed expenditure items -for example, the more than 17,000 million euros that the increase in pensions as it is linked to the IPC-. But this situation is also determining a large part of the Government's social policies.
One of the main measures that is expected to be carried out at the beginning of next year is a new increase in the minimum interprofessional salary (SMI), now at 1,000 euros per month, as confirmed by the Vice President and Minister of Labor, Yolanda Díaz , just before dismissing the political course. And she confirmed that to address the measure, meetings will be held with the social agents since the return of summer.
The idea, as the Secretary of State for Employment and Social Economy, Joaquín Pérez Rey, pointed out yesterday in a televised interview, is to bring the SMI level to 60% of the average salary in Spain by 2023. This would imply , according to current parameters, address an increase of 48 euros to reach 1,048 euros. With this measure, the Executive would comply with one of the points agreed in the coalition pact of carrying the minimum expected remuneration in the labor market to the parameters established by the European Social Charter.
"We will proceed to raise the salary for next year. This is a highly successful policy and more necessary than ever to deal with the effects of inflation on those who suffer the worst, those who are earning the most modest salaries," said the Secretary of State for Labor.
The SMI is currently set at 1,000 euros per month in 14 payments. Both the Second Vice President and Minister of Labor, Yolanda Díaz, and the unions have been in favor of following the path of increases in the SMI, especially with the rise in inflation. However, the Spanish Confederation of Business Organizations (CEOE) has expressed its misgivings on several occasions. The employers warn that addressing a new increase in costs, in this case labor costs, of companies in an environment in which producing costs 23% more can go against job creation.