Words and voice of Tico Medina, a journalism teacher linked to the Canary Islands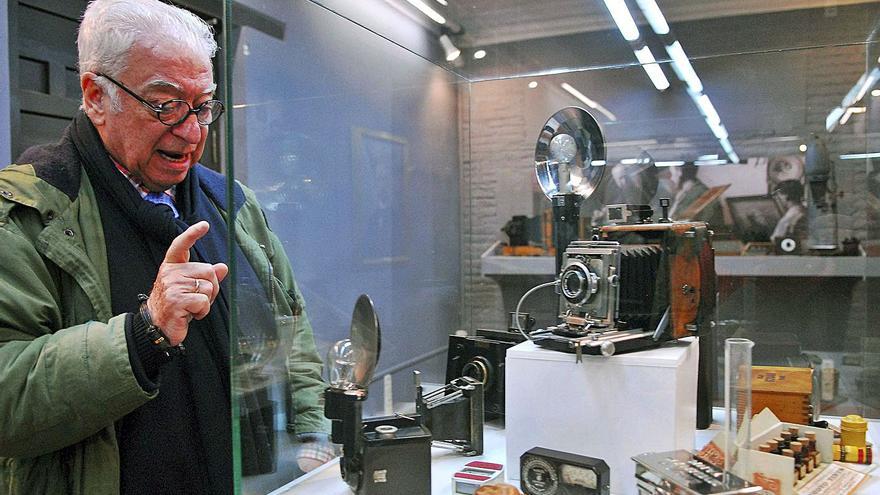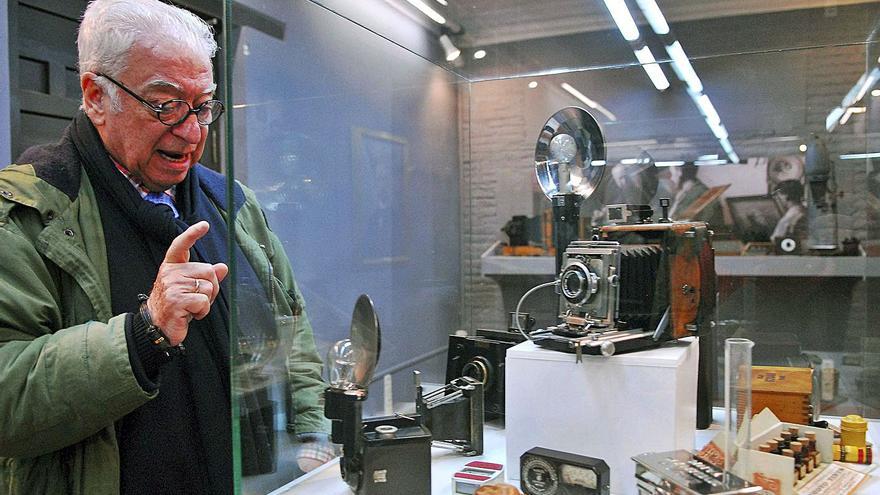 He was a professional of reference in the set of the Spanish press of the time, whose interviews mainly addressed the human aspect of the character. In the first decade of the 21st century, he again sent chronicles to the provincial newspaper that arrived handwritten by fax and full of corrections that represented a headache for the editors who wanted to solve them, but that covered a large number of readers in the Islands.
Colleagues from LA PROVINCIA from his professional stage remember him as "a very popular multimedia journalist throughout his active life." His first professional years were occupied by the press and radio. "It was easy to speak, always pleasant and agile, whether written as radiated," they point out.
His years of greatest popularity were reached when the recently appeared television "in which he quickly finds his space" was consolidated. "His interviews were highly appreciated, always friendly and flattering, but in a restrained sense." His presence was assiduously sought after and highly esteemed at all kinds of events.
Regarding his political ideology, they emphasize "that he had a strong tendency to the right although he did not become a propagandist." "He was a nice man, who liked him and cultivated all genres, including opinion, but without committing himself." It has been said of him that his decline in the media after Franco was due to political causes, but former colleagues from Gran Canaria do not believe it, because "he was never a preacher of anything and he was a very pleasant person to meet and deal with." Rather, his trajectory of burnout coincided with a serious illness, "which could be cancer" that forced him "to reduce work to the point of not being able to practice his profession."
The journalist and writer had the full name of Escolástico Medina García. He was considered a teacher of journalists and a pioneer of television in Spain. His death was confirmed by Carlos Herrera's Herrera en Cope program, in which he had collaborated for years.
Tico Medina, developed an extensive, successful and prolific professional career, which led him to work in numerous media, to write a score of books and to receive innumerable awards and recognitions, among them the Gold Medal of Andalusia or the Medal of Merit. at work.
Professional walking
He began his professional career in the Ideal newspaper and writing reports for the magazines Careta (1950) and Chicas, and since then his career has been unstoppable. He worked at ABC and TVE, media in which he developed a good part of his career, but also at RNE, Antena 3 and the magazine Hola. In addition, he collaborated with Onda Cero, Radio Popular, Canal Sur and Telemadrid, among others.
He presented innumerable programs on Spanish Television, many of them interviews, such as TeleMadrid (1958-1959), Fourth dimension (1960-1961), Third degree (1964), The truth of things (1965), Good afternoon (1970-1971 ), Spain live (1971-1972), Everything is possible on Sunday (1974), Magazine (1975-1976) or People on Saturday (1977).
He was also a correspondent for TVE in Mexico (1977-1978) and a special envoy for ABC for all of Latin America, from where he made reports for its section The Chronicle of America and interviews.
Throughout his professional career, he conducted thousands of interviews, including prominent personalities such as Indira Gandhi, Fidel Castro, Che Guevara, the Queen of England, Salvador Dalí, Joan Miró or Cayetana Fitz-James (Duchess of Alba).
Apart from this intense activity in different media, he wrote about twenty books, some compiling articles and others about the lives of characters from social life, bulls or Spanish culture, among them, Oro y Barro de El Cordobés (1964), Cayetana, duquesa de Alba (1972), Julio Iglesias: between heaven and hell (1981), the official memories of Lola Flores A carne viva (1990), Lola, memories of Lola Flores (1995), Ortega Cano: suit of lights, suit of crosses, (2007) or The day they killed Manolete (2009).
Tico Medina received numerous awards and recognitions, among them the Ondas Award (1961), the Antena de Oro (1965), the International Journalism Award in Europe from the Hispanic Institute for International Research in New York (1974); the 1977 Silver Caravel from the Ibero-American Press Correspondents Association, the Golden Pen from the Mexican Government (1990), the Rodríguez Santamaría Award from the Madrid Press Association (1996) or the Pedro Antonio de Granada National Journalism Award. Alarcón (2000).
He also received the Silver Medal of Asturias (1998), the Medal of Andalusia (2008) and the Gold Medal for Merit at Work (2017). The American writer Ernest Hemingway defined him as "the journalist capable of making the little news, the big news," while his colleagues know him as "the indefatigable Tico."
Colleagues of the journalist and leaders of the main political parties recalled him yesterday on social networks. Among them, the President of the Government, Pedro Sánchez, who alludes in a tweet to the years he accompanied us "not only on television, but also in the written press and radio," in which he became "a master of communication recognized with numerous accolades. '
The president of the Popular Party (PP), Pablo Casado, believes that after his death "he leaves an indelible mark on the history of Spanish journalism."