`Wonderful People´ live their most exciting and committed night on Televisión Canaria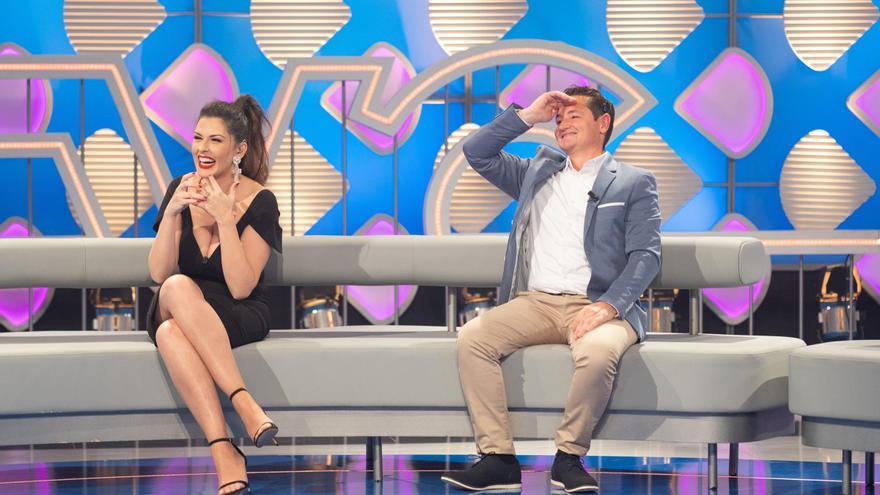 Eloísa González returns this Monday to the Televisión Canaria grill with a new installment of the season's revelation program 'Gente Maravillosa' after giving way to the special Carnival programming last week. It will be at 10:15 pm when the program begins, this time with Jéssica Déniz, host of `Teleclub´, as godmother.
This week's hidden camera will revolve around the discrimination suffered by deaf people and will be inspired by the personal experience of Marcos Lechet, a hearing-impaired Teldense who, after a year of struggle and collecting signatures, has achieved a few days ago , that the Government of Spain regularize the approval of transparent masks. An interesting social issue taking into account that the National Institute of Statistics ensures that more than a million Spaniards have some kind of disability in the ears.
The life of Marcos Lechet and the impatience that this group receives from society, especially in these months of pandemic when not being able to read people's lips, has inspired a shocking hidden camera in which several wonderful people jumped to avoid that Marcos was discriminated against in public.
In addition, Eloísa González will receive on set Omar Suárez, journalist and writer, who will share the testimony of his happy childhood marked by the deafness of his parents.
A 5D ultrasound and the emotional intervention of Alberto Garzón, Minister of Consumption, will put the finishing touch to an intense and exciting night.
The adaptation of Suelta El Mando, Audiovisual Factory of 'Gente Maravillosa' has landed in the Canary Islands with a magnificent reception, positioning Televisión Canaria as one of the preferred options for viewers on Monday nights. The program already has more than 10,000,000 views on its YouTube, Facebook, Twitter and Instagram channels 'Gente Maravillosa Canarias', where users can follow the hidden cameras of the program or get into exclusive content.
Like every Monday, 150 spectators will connect with the program as a virtual audience and will interact with the set through a large screen.