'Wonder Girl', first superhero production with a Latin protagonist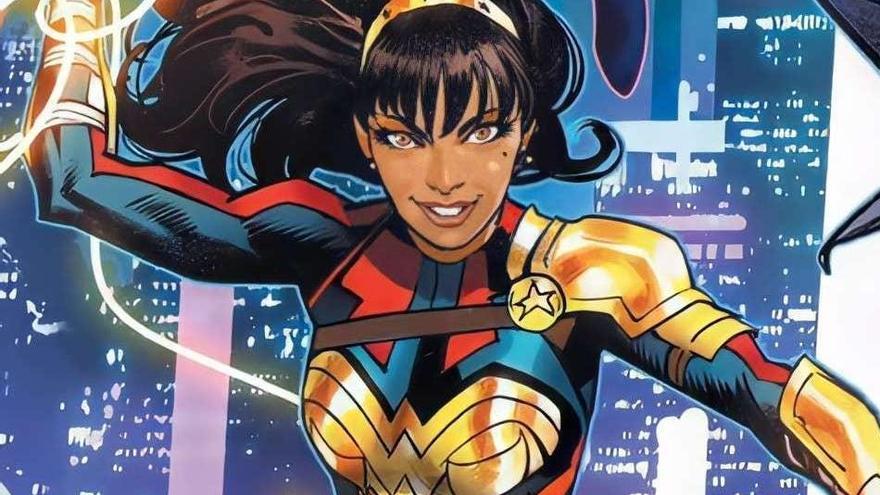 The DC Comics television franchise is preparing a new series for The CW network about 'Wonder Girl', which would become the first production in the superhero universe starring a Latin character.
"The future hour-long drama revolves around Yara Flor, a Latina Dreamer (dreamer) daughter of an Amazon warrior and a Brazilian god. Flor discovers that she is Wonder Girl and with her new powers she must fight against the forces of evil that seek to destroy the world, "said an exclusive from Deadline magazine about her argument.
The script for this series will be in charge of Greg Berlanti and Dailyn Rodríguez, of Cuban origin and responsible for series such as 'Ugly Betty' and 'Queen of the South'.
"I will try to do my best," promised Rodríguez on his Twitter profile after the news was known.
Production is called to continue with the television fictions of the DC Comics universe after the imminent end of 'Arrow' and 'Supergirl'. Warner Bros. studios would also participate in the filming.
The character of Yara Flor (Wonder Girl) is relatively new and will be one of the protagonists of the next comics that DC will edit, where she takes the identity of Wonder Woman.
Is about one more step to increase diversity in the lucrative universe of fiction about superheroes.
Batwoman and Black Lightning, respectively, were the first gay protagonist and the first African-American protagonist of a series of DC superheroes, while their competitor Marvel premiered "Black Panter", played by the charismatic Chadwick Boseman, recently deceased and a true emblem. for the black community in America.