Womenalia Inspiration Day by Woman is here: Women who value it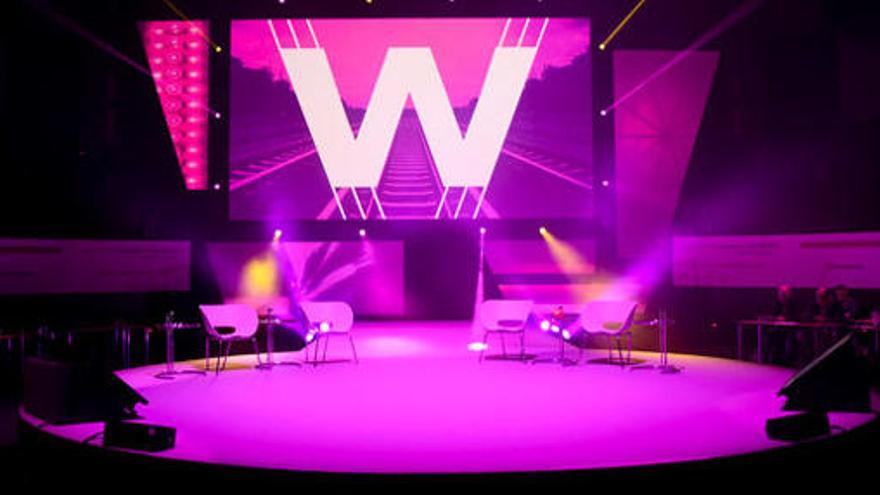 He VALUE of achieving your dreams, of working, of innovating and creating, of undertaking and growing, of being a mother, of making mistakes or failing, of joy, of moving forward. And, why not ?, also to renew, to reinvent itself. This is the inspiring purpose that will serve as the main axis of the V edition of the Womenalia Inspiration Day by Woman, the leading event for professional women in Europe (and the men who believe in them), to be held on October 14 and 15, between 4 p.m. and 7:00 p.m..
Some of the most important managers and entrepreneurs in Spain will participate as speakers in different dialogue tables and more than 1,500 professional women will connect live to contribute their experiences in an edition that for the first time it will be free and online. In addition, it will feature the dissemination of Womenalia, Prensa Ibérica, Grupo Zeta and Woman.
Maria Gómez del Pozuelo, CEO of Womenalia, the organizing platform of the event since the first edition, will open the agenda with a space for analyzing the current situation in which experts from different professional sectors will intervene.
Putting value on the technological innovations that are already being incorporated into our daily lives at a dizzying pace, we will now have Carme artigas, Secretary of State for Digitalization and Artificial Intelligence; Ruth Diaz, Director of Consumer Business Amazon, and Nathalie Picquot, General Director of Twitter for Spain and Portugal.
The presentation of the sustainability challenges for the fulfillment of the 2030 Agenda will be carried out by Alicia Muñoz Lombardy, Director of Government, Climate Change, Regulation and Privacy and Vice Secretary of the Board of Banco Santander; Javier Solans, Vice President & General Manager Spain & Portugal of Procter & Gamble, and Elena Fernández-Rodríguez, Deputy Director of International Relations, CSR and Sustainability of Correos, among others.
We will learn from the entrepreneurial experiences of great references such as Carlota Pi, CEO of Hola Luz; Laurence fontinoy, CEO and co-founder of Woom Fertility; Jose Manuel Villanueva, founder of Privalia, and Sara werner, CEO and founder of Cocunat
Because our motivation to take steps forward must be greater than our fears, hand in hand with Alex Rovira and of top-level athletes we will analyze what are the keys to believe and trust in our possibilities.
Mission of Womenalia Inspiration Day by Woman is to reach all those people, men and women, who want to achieve their professional goals, providing them with the necessary tools to achieve those goals. It also aims to help them, in this new world of values, achieve integration between professional and personal life.
Since 2011, when the first of these meetings took place, more than one hundred top-level speakers and 6,000 women have collaborated in this goal, contributing their experiences from the heart: disruptive, inspiring, motivating, with content that makes us reflect and take action.
The organization of this inspiring event is also possible thanks to the sponsorship of Correos, Madrid City Council, MasterCard, P&G and Wolter Kluwer.
Are you going to miss it? If you want to be part, sign up here. It's free.