Women will work for free from November 11 due to the wage gap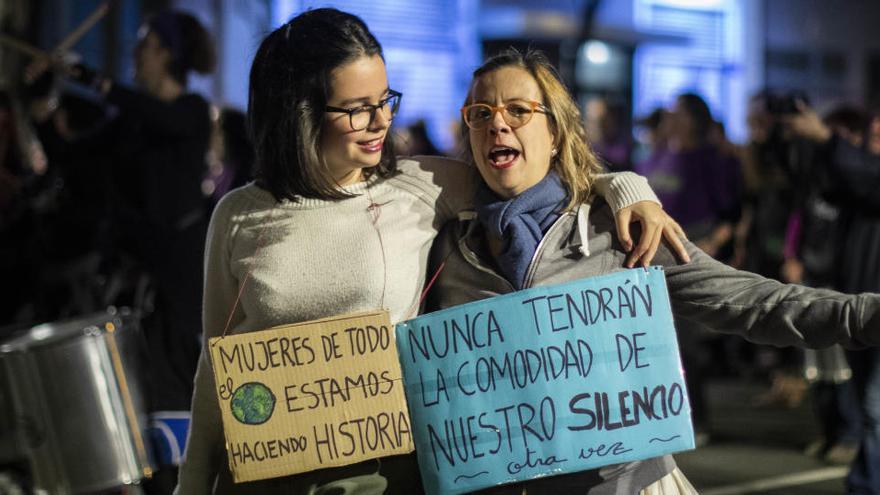 The Spanish women do not charge for their professional work, compared to his fellow men, starting this Wednesday, November 11Therefore, companies "save" a total of 51 days in workers' salaries until December 31, according to the latest Eurostat data for 2020 and provided by UGT.
The union, which has denounced this situation, has decided to take advantage of Wednesday to relaunch the campaign that began in 2016 to denounce the wage gap between women and men, and which is carried out under the motto #Yotrabajogratis.
As UGT explains, in 2016 and 2017, Spanish women worked for free from November 8 to the end of the year, a figure that got better in two days in 2018 and got worse again in 2019, when it was determined that that year women worked for free from November 7 until the end of the year.
In 2020, the union returns to collect data from Eurostat, which analyzes 25 member states, to determine that wage inequality has decreased compared to the previous year in 16 countries; in three it has increased (France, Poland and Slovenia) and in two it remains practically unchanged (Spain and Cyprus).
Against the pay gap
Eurostat determines that the gap in Spain is 14%, below the average for the EU which is at 15.7%, a percentage that, if transformed into figures, determines that women work 51 days of the year for free, compared to their male colleagues.
This figure represents a four-day improvement over last year. However, the UGT warns that, this year, its campaign is of greater importance, if possible, due to the possible consequences that the pandemic may have in this regard.
The union recalled the "decrease in social contributions and, consequently, in the social protection of women "caused by this situation." They have lower pensions or worse unemployment benefits, "he denounces, to add that this situation also means less collection, less income for the Treasury or contributions to Social Security.
"It should be remembered that wage discrimination is, of all the discrimination suffered by women, the one that more difficulties entails to be eradicated", says the union. In their opinion, the wage gap can only be explained" from the point of view of the economic cost it has for companies. "
Thus, it indicates, "a cost that would not be such because correcting this discrimination will allow greater integration of women in the labor market with the consequent benefits for the competitiveness and productivity of companies and in the economic and social sphere ".