Women who shine with their own light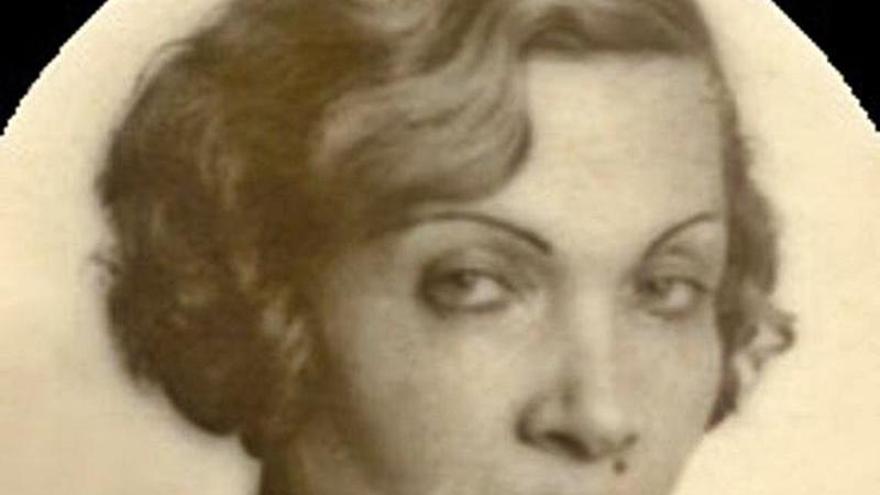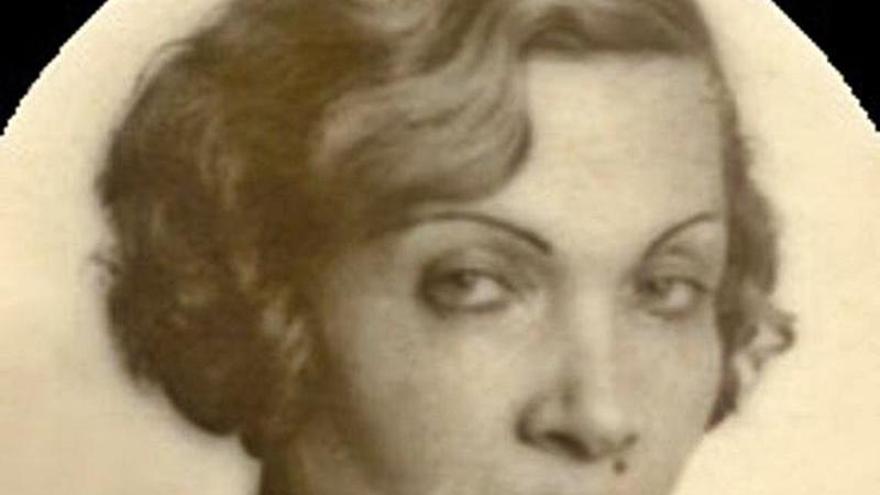 According to Serra, "each teacher has broken down the figure of one of these women of reference in their fields, who deserve to be better known and disseminated, with a dedication vocation and who advocate social progress. Fumero pointed out that the work "does justice, even poetically, to great female figures who have stood out, such as Clara Campoamor or Victoria Kent, with whom the story has been very unfair and who made great achievements, such as improving conditions in prisons. Olympe de Gouges participated in the drafting of women's rights in the French Revolution. In the Canary Islands, Mercedes Pinto stands out, who did a lot against gender violence ». Mauricio emphasized that "from the University it should be encouraged that women have to be united with men." "The publishing service for this work has done an exquisite and rigorous job."
The first chapter of the writing is dedicated to Ada Lovelace (1815) and has been written by Professor Beatriz Correas, according to which "she was a mathematician and the first computer science. Among his annotations is the first algorithm destined to be processed by a machine. Manuel Lobo describes the Governor Princess Juana of Austria, a profile that he includes in a 2020 work. The writer and professor Jonathan Allen addresses the figure of Olympe de Gouges in the Enlightenment era, a defender of equal rights and one of the greatest icons of the feminist movement. Juana Rosa Suárez Robaina refers to the life and work of Victorina Bridoux and Mazzini (1835-1862), a Canarian romantic poet. Alicia Llarena's article is for the Canarian writer Mercedes Pinto (1883) "who turned the language into a battle horse for social justice."
Eduardo Galván highlights the trajectory of Concepción Arenal (1820) with great importance in modern criminal and procedural reforms. Isabel Hernández addresses Clara Campoamor (1888), with enormous relevance in obtaining the right to vote for women in Spain. He had great debates with Victoria Kent, whose thinking Carmen Salinero has developed. Trinidad Arcos chose María Moliner (1900) for writing the Dictionary at the time of the Republic and for her project to spread culture. Sonia Mauricio selected the philosopher María Zambrano (1904).
Alejandra Sanjuán opted for Felisa Martín Bravo, as the first woman doctor in Physics in Spain, a pioneer in the scientific-technical area. Nanda Fanjul delved into the figure of Rosalind Elsie Franklin (1920) English chemist and crystallographer, responsible for contributions to the understanding of DNA and RNA, "who should have won the Nobel," says Mauricio. Rafael Robaina developed the profile of Bárbara McClintock, a scientist who won the Nobel Prize in Medicine or Physiology in 1983. Rafael Pérez drew the profile of Valentina Vladimirovna (1937), a cosmonaut, Russian politician and engineer, the first woman to go into space. José Regidor and José Ramón Calvo delved into the career of Ada Yonath, Nobel Prize in Chemistry. Pedro Sosa and Javier Sosa studied Mary Anne Kunkel (1932), "the most prolific and brilliant illustrator of Canarian flora."
Noemí Tejera highlighted the architect Lina Bo Bardi (1914) and Ángeles Alemán the surrealist artist, Maud Westerdahl (1921), writer and cultural manager. María Luisa González wrote about the architect Alison Smithson (1928), an important representative of New Brutalism. In the current philosophical field, Cristina Molina Petit (1944) appears where Sofía Valdivieso highlights her scientific production on feminism and gender. The actress Ana Diosdado (1938) has been chosen by Verónica Alonso, with a relevant role in the literary panorama of the Transition. Rosa Rodríguez has explained the trajectory of Hillary Clinton, politician and lawyer. Petra de Saa has chosen Wangari Maathai (Kenya, 1940), politician and ecologist, the first black woman to win the Nobel. Beatriz López-Valcárcel develops the figure of Manuela Carmena, in the field of judge, politician and jurist.
Asunción Beerli delves into the contribution to politics, culture and feminism of Carmen Alborch (1947). Lourdes Trujillo highlighted the merits in sport of María José Martínez Patiño (1961). Rosa Pérez highlighted the humanitarian activity of Melinda Gates. The book ends with a tribute to the Iranian mathematician Maryam Mirzakhani (1977-2017) in whom Belén López investigates.
Great minds of a time
Mathematics and Computer Science: Ada Lovelace
Create the first algorithm processed by a machine.
Governor Princess: Joan of Austria
Equal rights: Olympe de Gouges
Icon of the feminist movement.
Canarian romantic poet: Victorina Bridoux
Life and work of the writer.
Canarian writer: Mercedes Pinto
He fought for social justice.
Legal area: Concepción Arenal
Criminal and procedural reforms.
Right to vote: Clara Campoamor
Attorney: Victoria Kent
He debated extensively with Clara Campoamor.
Cultural diffusion: María Moliner
Titanic redaction of the Dictionary.
Philosophy: María Zambrano
Links with María Moliner.
Doctor in Physics: Felisa Martín Bravo
Scientific-technical pioneer.
Chemist and crystallographer: Rosalind Elsie Franklin
Understanding of DNA and RNA.
Nobel Prize in Medicine: Barbara McClintock
Nobel in Medicine or Physiology.
Cosmonaut and politics: Valentina Vladimirovna
Nobel Prize in Chemistry: Ada Yonath
Life research at the cellular level.
Brilliant illustrator: Mary Anne Kunkel
Illustrator of the Canarian flora.
Architect: Lina Bo Bardi
Important work in Brazil.
Surreal artist: Maud Westerdahl
Writer and cultural manager.
Architect: Alison Smithson
It represents the 'New Brutalism'.
Philosophy: Cristina Molina Petit
Excels in feminism and gender.
Playwright and actress: Ana Diosdado
Relevant in the literary scene
Politician and lawyer: Hillary Rodham Clinton
Politics featured worldwide.
Politician and environmentalist: Wangari Maathai
Judge, politician and jurist: Manuela Carmena
It stands out at the national level.
Politics and culture: Carmen Alborch
It also contributes to feminism.
Sport: María José Martínez
Humanitarian Activity: Melinda Gates
International humanitarian work.
Mathematics: Maryam Mirzakhani