Women victims of gender violence are unprotected in Afghanistan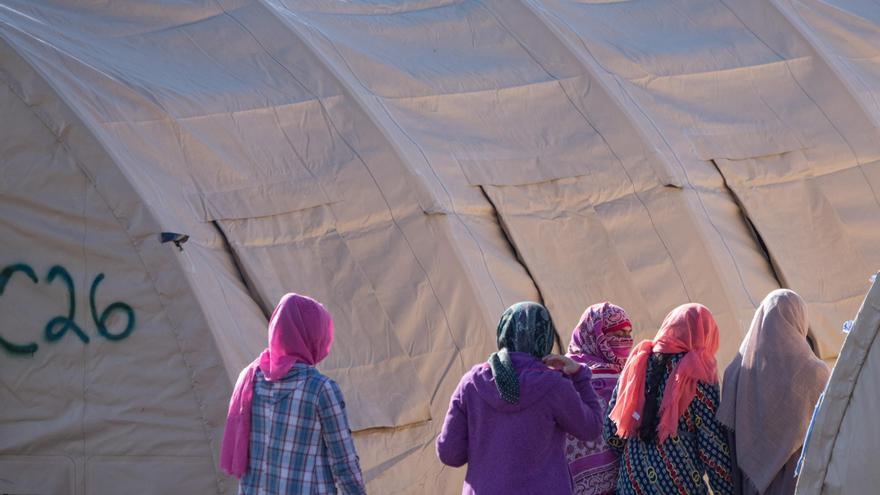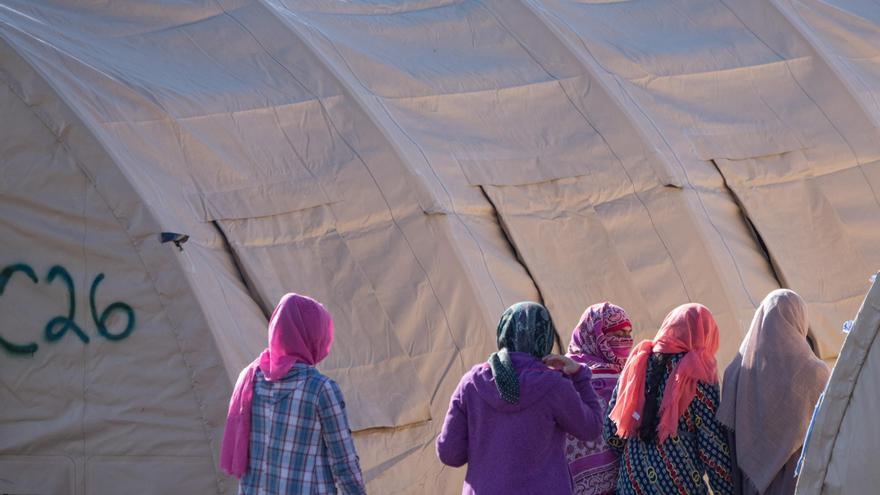 International Amnesty has denounced this Monday that essential care services for Afghan women and girls survivors of the sexist violence they are "decimated" since the Taliban came to power and has also accused the radical Islamist movement of releasing prisoners convicted of gender-based violence.
Through more than twenty interviews with survivors and professionals in the care of those affected by violence, the general secretary of the organization, Agnès Callamard, concludes that "women and girls have been abandoned", their support networks "dismantled" and their places of protection "have practically disappeared".
The NGO denounces that the current situation does not correspond to the promises that the spokesperson taliban for the international community, Suhail Shahin, made them by phone at the end of last month. "Women who suffer gender violence in the family," he assured them, "can be referred to the courts, and the courts will hear their cases and address their complaints."
These comments contrast with the testimonies collected during the interviews, conducted with residents and professionals of the provinces of Badghis, Bamiyan, Daikundi, Herat, Kabul, Kunduz, Nangarhar, Paktika, Sar e Pul and Tajar, whose stories share a common nexus: the lack of protection abused women have been exposed to since the Taliban closed the shelters and they were forced to return to their homes, the scene where they were attacked.
"The cases were very extreme. We had the case of a woman whose nails had been pulled out by her husband, and that of another skinned with a crowbar by her husband. One of them who had suffered constant abuse in her family. I couldn't even use the bathroom anymore, "says a Nangarhar professional.
A woman identified as Zeenat reported that she was regularly beaten by her husband and brother until she took refuge in a shelter. When the Taliban arrived, he fled along with several other women. Now they are hidden. "My brother and my husband are my enemies. If they see me and my children they will kill us, and I am sure that they are looking for me because they know that the shelter has closed ", has lamented.
A system in ruins
Amnesty recalls that before the Taliban took power in mid-August, many surviving women and girls had access to a national network of shelters and free services, including legal representation, medical treatment and psychosocial support.
"The system was far from perfect," acknowledges Amnesty, "but it served thousands of women a year in Afghanistan, where nine out of ten women suffer at least one form of gender violence in their intimate partner throughout his life, "according to the Assistance Mission of the United Nations in Afghanistan (UNAMA).
Now, the shelters are closed and many incarcerated for abuse offenses are roaming free after the Taliban opened the country's jail cells, particularly during their final push into Kabul.
Amnesty assures that Taliban spokesmen have declared that this story is not true and that the blame for the opening of the prisons was the work of the Afghan government they overthrew, but the organization says it has "statements from witnesses and other people with first-hand knowledge" that They point to members of the Taliban movement as responsible.
A legal professional specialized in gender violence estimates that some 3,000 people convicted of gender violence in 2020 that "they were released within a month."
"It's hard to believe," Callamard adds, "that Taliban have opened prisons across the country without thinking about the risk that convicted perpetrators pose to the women and girls they victimized and to those who worked defending survivors. "
Therefore, Amnesty calls on the international community to provide immediate and long-term funding for these protection services and to evacuate survivors and service providers in imminent danger, and urges the Taliban to respect their obligations towards women and girls, especially survivors of gender-based violence or those at risk of it.
"To protect women and girls from violence, the Taliban must allow and support the reopening of shelters and the re-establishment of other protection services for survivors, restore the Ministry of Women's Affairs and ensure that service providers can work freely and without fear of retaliation, "adds Callamard.