Women, singles and adolescents, those who lived the worst confinement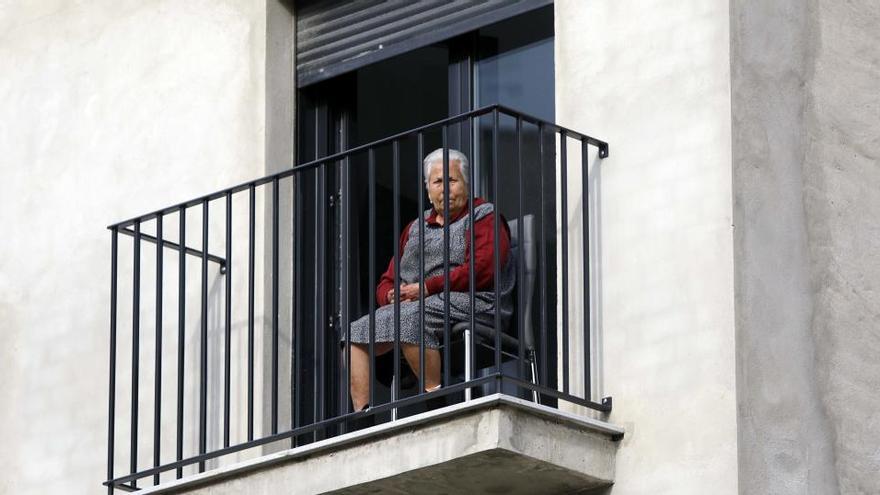 Women, singles, adolescents and young people are the people who have lived the worst lockdown by the epidemic of COVID, according to a study by the Department of Psychology of the Rovira i Virgili University (URV) of Tarragona, which has analyzed the characteristics of 2,055 people from all over Spain.
The study aimed know the sociodemographic and personal psychological variables that are related to a better and worse adaptation to the experience of being locked up at home, with the aim of helping to design preventive actions for the most vulnerable population.
After surveying 2,055 people, the researchers have found that those who experienced confinement as an unpleasant experience are mostly women, adolescents and young people. those who lived alone and those who are afraid of losing the job.
They found that women had higher stress than men, an issue that, "although we have not studied, could be due in part to conciliation problems," explained Fàbia Morales, who has led the investigation.
According to the study, people with fear of losing their job have experienced confinement worse than those who had already lost it, suggesting that uncertainty in relation to one's work makes it difficult to adapt to a confinement situation.
The older people adapted better than the younger ones, but, instead, they lived the situation with more concern because "for adolescents and young people, socialization is more central and for older people it is the family", according to Morales.
The work also concludes that confinement was a less negative experience for people who live with a partner and without children, than for those who live alone or have a relationship but were not confined together.
Psychological characteristics
In addition to sociodemographic variables, researchers have seen that the psychological characteristics of people have acted as protective factors of the emotional stability, the capacity for resilience in adverse situations, having self-esteem and being optimistic.
In this sense, the study has made a finding that differentiates the Spanish population from that of other countries where similar studies have also been carried out, observing that extroverts adapted better to confinement.
"We had the hypothesis that The need for socialization of the more extroverted people would be a factor that would make them experience social distance more negatively, but in reality they are more resilient and, in the case of Spain, they could benefit from the neighborhood networks that were created, "Morales stated.
Once they have established the profiles of the people who are worst and best adapted to confinement and quarantine, researchers have now designed another survey to determine the profile of the people who are best compliant and those who do not comply with health and social measures and recommendations on the pandemic.
"With this, we will have a complete image to prepare useful recommendations to comply with the measures and to know which groups we should especially target," Morales has advanced.