Women receive less recognition for their scientific contributions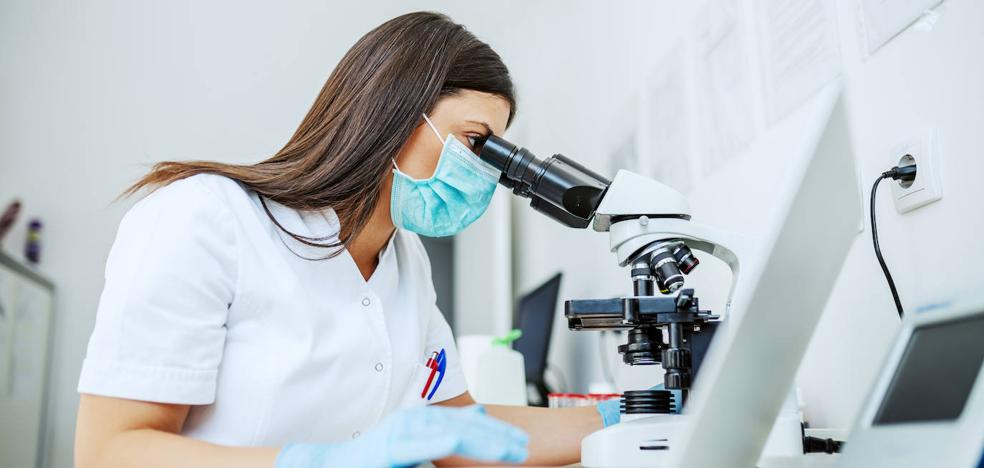 Science | Research
This is confirmed by a new study, carried out by a team from Ohio State University, which shows that the gender gap "is strong and persistent"
Inequality is present in science. It is a sad reality that we already knew, and despite the measures currently being taken to reduce its impact, this gender gap is "strong and persistent". This is stated by a team of researchers from Ohio State University in a study published this Wednesday in the prestigious journal Nature, in which they highlight that "women do not get the same credit as men in journal articles."
Previously, other studies had already delved into the gender gap between male and female researchers. "For example, about the rate of scientific production of women, which often turned out to be lower than that of men; or about the order in which the authors are listed in the articles, where historically women have been less likely to be in the prestigious positions of first and last author than men, "Bruce Weinberg, co-author of the study and professor, tells this newspaper. of Economics in the state of Ohio.
The novelty of their study is that these data "allow for the first time to take into account people who, despite participating in research, never appear in the work that is published, as well as how much time they invested in a specific project", explains Enrico Berkes, co-author of the study and postdoctoral researcher in Economics at the American university. To do this, the researchers collected information from the UMETRICS database, from the Institute for Research on Innovation and Science (IRIS), a consortium of universities that collects big administrative data on higher education and research.
"If you don't 'scream' they underestimate you"

In total, the study includes information on 128,859 people who worked on 9,778 research teams, including faculty members, graduate students, postdoctoral researchers, research staff, and undergraduates, from 52 universities over a four-year period (between 2013 to 2016). That data was then linked to 7,675 patents and 39,426 articles published in scientific journals that name authors, to see which people who worked on individual projects received credit for their contribution and who didn't.
"What is unique about our study is that the data we have allows us to know exactly who worked on which projects and what their role in them was individually, which helps us to discern who should or should not receive credit for a scientific publication. or patent in particular," says Weinberg. The results showed that women who worked on a research project were 13% less likely to be named authors on related scientific papers compared to their male colleagues. But there was another even bigger gap. "We found that women were 59% less likely than men to be named in patents related to projects they both worked on," he adds.
To back up these findings, the researchers conducted a survey of more than 2,400 scientists, and the responses from the participants confirmed their suspicions. 43% of women said they had been excluded from a scientific article to which they had contributed compared to 38% of men. They were also in the majority in reporting that others underestimated their contributions and that they faced discrimination, stereotypes and prejudice. One said: "Women often contribute in one way or another to science, but unless we shout or have a strong point of view, our contributions are often underestimated." Several respondents also indicated that similar biases can affect racial and ethnic minorities and foreign scientists.
A historical inequality

The study also shows that women are less likely than men to get credit for their scientific contributions at all levels of responsibility, which particularly affects young women in the early stages of their careers. For example, only 15 out of 100 graduate students were named as authors of a paper, compared to 21 out of 100 male graduate students. In general, "women are more likely to be in support positions but receive less credit relative to men at all levels," Berkes said. And also in all fields of study. Well, even in areas with a greater female presence, such as health, the researchers found that it is less common for women to be credited as authors than men. For their part, in what scientists consider 'high-impact' articles, they are almost invisible.
Weinberg points out that the fact that women scientists receive less credit for their work has long been known. One of the most famous examples is that of the chemist Rosalind Franklin, who made a fundamental contribution to the discovery of the structure of DNA, but her authorship was unfairly ignored in the original article. With this new research, Weinberg and Berkes further evidence this reality. "Our data is recent, so we believe that these phenomena are surely ongoing today," they state.
- How could I improve this situation?
Weinberg: We believe that what is required to appear as an author and receive credit in research should be better specified, perhaps using a systematic rubric (such as the CREDIT system) to formally assess contributions.
Berks: Another effective way to reduce this gap could be to encourage laboratories and universities to implement mechanisms that allow people to raise their concerns and promote inclusive discussions. Studies like ours are extremely important from this point of view, as they make people aware of the existence and pervasiveness of these inequalities. Awareness is a first and necessary step in taking steps towards a more equitable and inclusive credit system.