Women invest 452 euros more at home than men | Fortune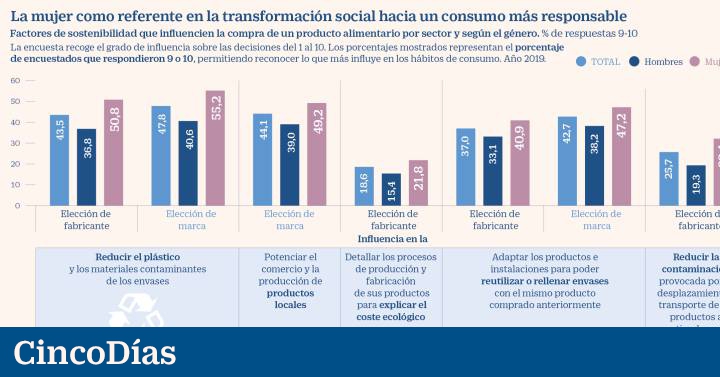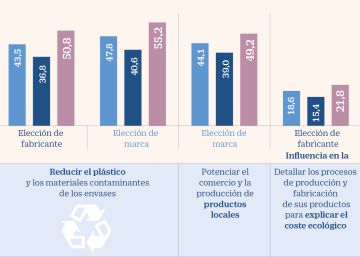 The gender gap in consumption has an impact of 5,424 million euros. A value that would be achieved if the 12.2 million households in which the main economic breadwinner is a man equaled their spending to that of the 6.4 million nuclei led by women. On average, they invest 452 euros more a year in basic goods and services. They are report data Women as a reference in social transformation towards more responsible consumption, presented this Thursday by ClosinGap and led by L'Oréal Spain, which also stipulates that if this gap were closed, Spanish GDP would increase by about half a point and tax collection would grow 2,199 million euros, considering an income tax of 10.5% and an average price of 30%.
This increased spending, however, is not synonymous with increased waste. Unlike. The document points out that women invest more in essential products for the home and make a more thoughtful consumption. According to data from the National Observatory of Telecommunications and the Information Society (ONTSI), women represent 52% of all online consumers, while men remain at 48%. Omnichannel, according to ClosinGap, results in more efficient spending, since it involves "searching and comparing the prices of products and services before they are purchased," says the report.
These balances are not carried out in vain, the study ensures that they look more at the price of the goods and services they purchase than their peers. So, for every woman who is willing to pay a higher amount for an item of clothing from a well-known brand, there are 1.34 men. For every man who ensures that the price is more important than the brand, there are 0.92 women, a ratio that reaches 0.82 in the case of women who contrast the price between different stores when buying.
Likewise, while they have a more individualistic consumption, they acquire a greater proportion of items for the rest of the household members. "Which implies prior knowledge of their preferences and needs," the report details. Along these lines, the probability that women are in charge of buying food and beverages for the home is five times higher than that of men.
Consumption awareness also translates into greater environmental concern. As previously illustrated by ClosinGap reports, such as the one on mobility, they tend to adopt more sustainable behaviors than their peers. It is women who are promoting this change in behavior, to which young people are also joining. 50.8% of them compared to 36.2% of them prefer to bet on manufacturers that reduce plastic and polluting materials, and 49.2% compared to 39% opted for promoting trade and the production of local products to avoid environmental pollution.
All this goes beyond the products that are purchased and reverts to a more responsible attitude towards the environment throughout the consumption process by women. In this way, they separate more waste (84% -79%), reuse plastic bags in a greater proportion (78% -72%) and bet more on buying in bulk (21% -19%). On the other hand, 10% of men say they do not carry out any action in favor of the environment, a percentage that falls to 4% in the case of them.