Women in the audiovisual sector promote equality measures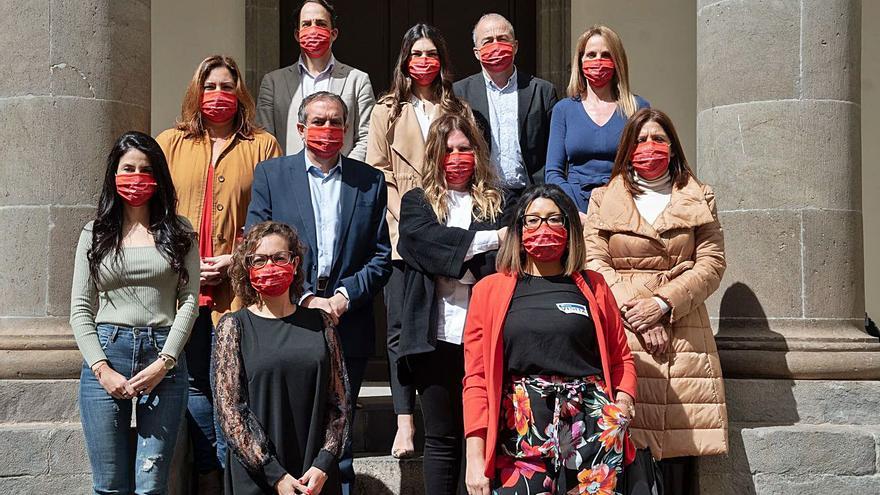 More Women, the Association of Canary Women of Cinema and Audiovisual has specified yesterday in the Parliament of the Canary Islands the measures to promote equality between men and women that will be incorporated into the framework mandate of Radio Televisión Canaria.
This was announced at the press conference held yesterday, Friday, in the Parliament of the Canary Islands, the president of Más Mujeres, the producer Marta de Santa Ana; and Haridian Marichal, editor of the RTVC information services on the island of El Hierro and partner of Más Mujeres, representing all the partners before the Canary Islands Parliament, which met yesterday, for the first time, in 2021. In the Appearance before the media have also been present all the deputies of the aforementioned commission, in addition to the sole administrator, Francisco Moreno. "Today is a historic day for the audiovisual of the Canary Islands and for the fight for equality in that sector," said Marta de Santa Ana at the appearance. "Therefore, we take the opportunity to call on political leaders to accelerate the work for the approval of the framework mandate ".
In this sense, his partner in the Association, Haridian Marichal, added that "we are here because this initiative can be the perfect way to take advantage of public resources, radio and television, to reach people and be able to share this message through the equality, offering adequate, adapted and oriented content from this professional sector ". The main objective of the measures promoted by Más Mujeres is "to promote the protection and safeguarding of equality between men and women, avoiding all discrimination between them, promoting content that encourages egalitarian values ​​or behavior in matters of gender".
One of the instruments proposed by the Association is the creation of the so-called equality agent "a person with a degree in Audiovisual Communication and / or Journalism, with accredited knowledge in equality matters, exposes the Association's proposal," which will prepare quarterly progress reports carried out, as well as any other matter or incidence related to equality ". This agent must inform the RTVC Control Commission and their reports will be public and will be displayed on the website.
The association Más Mujeres has asked to incorporate into the framework mandate that in the calls for advance financing by TVC they obtain an additional score "those contents that promote egalitarian values ​​or behaviors in terms of gender, those that promote the presence of female characters away from the gender stereotypes, showing their variety and diversity, and the contents that value relevant Canarian female figures ".