'Woman' came to an end on Antena 3, with a double wedding and Sirin going crazy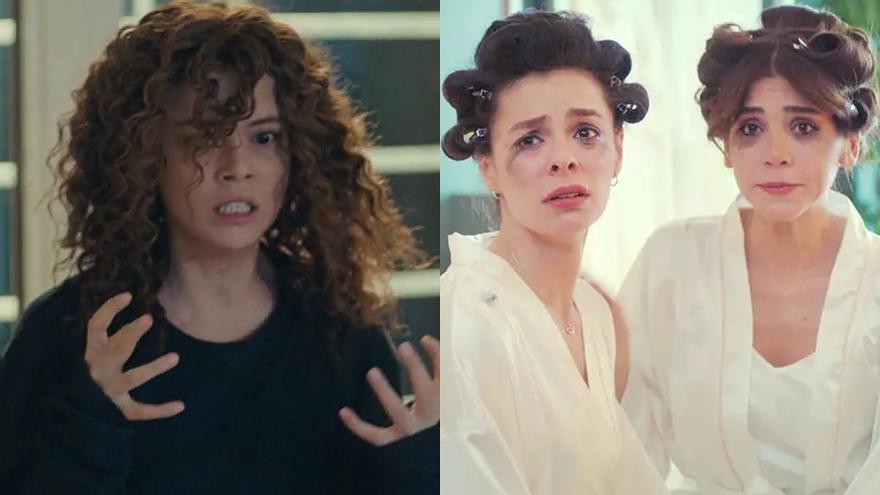 Antenna 3 last night issued the expected outcome of 'Woman', one of his biggest fiction hits of the season. The Turkish series, whose final chapter gathered a 19% audience share and more than 1.8 million viewers, closed its plots forever by showing the fate of its characters.
How could it be otherwise, and despite the obstacles it has had to face throughout 81 chapters, Bahar was able to enjoy a happy ending thanks to her wedding to Arif. The protagonists said 'I do' to their loved ones, at the same time that Ceyda and Raif were also getting married.
"Thank you, Arif," Bahar whispers in his ear in the final minutes of the episode, which ends with an important message: "This story is dedicated to women who do not give up and to men whose hearts are full of love".
As is usual in this type of soap opera, 'Woman' condemned its villain to the worst possible ending for her. Sirin, whose journey in the series has been marked by his anger and envy towards Bahar, He went crazy in the psychiatric hospital while his sister reached happiness.
'Mujer', which opened the doors of prime time to Turkish fiction in July of last year, says goodbye to Antena 3 with an average 16.9% audience share and 1.9 million viewers in its 130 issues.