Woman and over 65: the invisible and silent victims of sexist violence | Society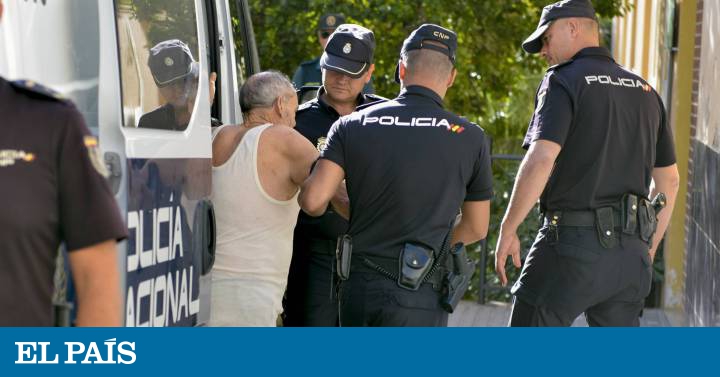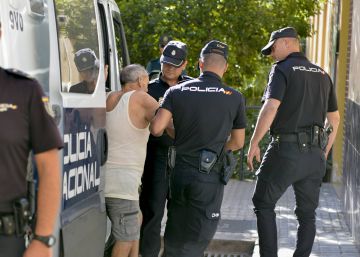 They are the quietest cases. Lidia, 83, was found lying on the floor of her kitchen at the end of 2018 with her husband Felipe, a retired 89-year-old soldier. There were no signs that anyone had entered his house, in the town of Barbastro (Huesca). The civil Guard confirmed eight months that he had killed her and then committed suicide. It was a case of sexist violence. Dolores, a 74-year-old housewife, was killed on August 19 beating her husband with an iron bar, of the one who was in the process of separation. Maria, 73, was stabbed this Wednesday by her husband, Manuel, in a town in Granada. The man confessed his crime after being disoriented in the hospital. Neither Lidia, Dolores nor María had previously denounced their aggressors, as is the case In most cases and, even more pronounced, among older women.
Among all those killed by their partners or ex-partners – 1,137 since 2003 – those with more than 60 years were those who least gave the alarm. In 92% of the cases they had not denounced or there is no evidence that there was a complaint (compared to almost 80% on average). They are underrepresented in the statistics and are the most invisible victims. So much that not even they see themselves.
The violence that women suffer in the elderly constitutes "a kind of blind spot", according to a study of the Aragonese Women's Institute (IAM). Among the causes, "the very difficulty for these women, socialized in a conservative regime, of identifying themselves as victims of ill-treatment," according to the December 2018 work, focused on the Aragonese population. They are women who were born during Franco, when their usual destiny in Spain was marriage, Catholic and forever (the divorce law is enacted in 1981), and their role as wives and caregivers was also subordinate to that of the husband. They could not open a bank account without their permission, they worked at a much lower percentage than men outside the home and the marital debit was in effect.
"They are victims of a book but they don't see it," says Altamira Gonzalo, a lawyer specializing in gender violence. "He has an obedience relationship with his husbands, a tremendous economic dependency and they don't live it as if it were a violent relationship," Gonzalo, vice president of Women Themis Jurists, explains by telephone. "When a woman suffers so many years of continued abuse it is much more difficult to denounce, "adds Mariti Pereira, head of the federation that assists victims of sexual and gender violence Famuvi.
Own economy and someone to tell
The Aragonese Women's Institute, which investigated sexist violence in the elderly, also recommends offering older women "an economic solution" to get out of the circle of violence. For example, that the courts garnish the pension or payrolls of the aggressors and that half is for the victim "until the divorce is resolved." They also offer as workshops solutions for detecting violence in centers for the elderly or training with a gender perspective to the health personnel who attend them. They claim "to abandon the idea that a single approach, or a specific protocol, will be suitable for all older women," they warn. His main recommendation is that you have to listen to them.
131 women over 61 have been killed since the official accounting started in 2003. They represent 12% of the total. Victims in that age range – from 60 onwards – barely account for 2.2% of active cases for which there is some type of police control, according to the Interior Ministry. "It is very common that they do not report the situation to the police. Some comment with social services, which is already a step, but a good part, which we can not quantify today, is suffering these abuses without appearing in any statistics, and it is likely that without talking to anyone ", underlines the Aragonese report .
"You know what happens in the villages. Well, all comments. And it hurts, "said one of the 17 older women interviewed at the IAM's work. "People who may have had a lot of friendship and ask you questions:. And what happened then girl? I don't think so. ' Hey, then, to have lived with him and you would have known. " The rural environment is where there are fewer means and it is more difficult to detect cases, according to different specialists. And it is just the environment where the elderly population is most concentrated.
A question in the query
The approach when entering the consultation is clear and direct: Have you ever suffered any kind of physical, psychological or sexual abuse in your life? Rosa González, a family doctor, is one of the doctors who applies in the Valencian Community the so-called health screening, a system to alert from the ambulatory of possible mistreatment even when women do not dare to report or are not aware of what they are happens "Many of the older women who come to the office answer me no to that first question, but then you go ahead with the screening and you see that the answer is yes," explains González.
In people over 65, the most common type of violence is psychological, among the most difficult to detect and demonstrate. "With older women they have done what they wanted. They were the heads of the family and wore the pants, "according to the doctor, who nevertheless has noticed a change in recent years in their perception of their own reality. "Many begin to realize, on TV and what they tell their daughters and granddaughters, that what happens to them, although they have always tolerated it, is not normal."