Wolf hunting will be prohibited in all Spain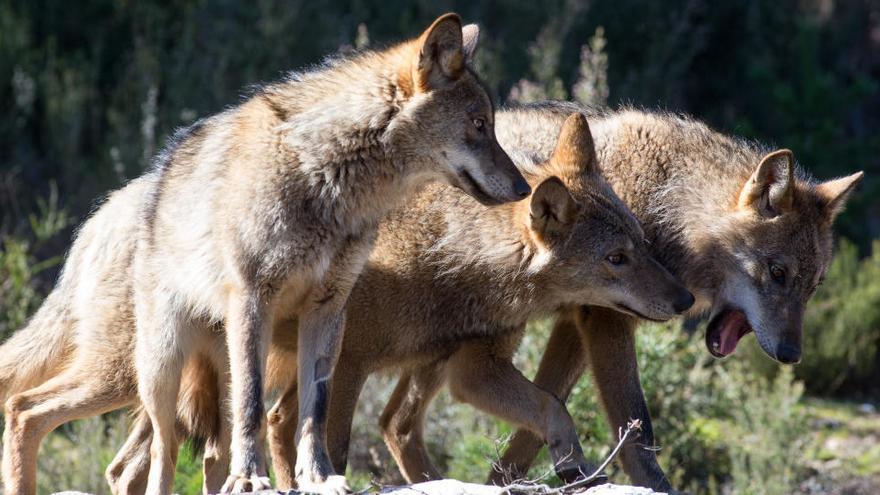 Hunting the Wolf, an animal hunted for centuries and now converted one of the symbols of Iberian conservationism, will be definitively prohibited throughout the Spanish territory after the agreement reached this Thursday at the meeting of the State Commission for Natural Heritage and Biodiversity, a body in which the Government and the autonomous communities are represented. The wolf, protected south of the Duero, is still hunted through quotas in Castilla y León, Asturias, Cantabria and Galicia, communities that have expressed their disagreement with the agreement.
The effective protection of the wolf will be possible to have been included, after an adjusted vote within the commission, in the List of Wild Species in the Special Protection Regime, which in practice means that its sport hunting is prohibited.
As Ecologistas en Acción explained in a statement, "today is a historic day in the protection of the wolf" because, after years of social mobilizations and complaints from environmental organizations, most of the autonomous communities and the Ministry for the Ecological Transition and the Demographic Challenge have decided to start the process to protect it. "The organization urged the autonomous communities to the north of the Duero that "from today" stop authorizing hunting activity, their illegal hunting is prosecuted and collaborate with farmers to promote coexistence between the wolf and the livestock in order to avoid or reduce wolf attacks on livestock, with methods such as the use of mastiff dogs, greater surveillance of livestock or night collection of them.
"Today is a historic day for the conservation of biodiversity in our country," said WWF Secretary General Juan Carlos del Olmo. "We hope it is a first step to change to the current model based on the persecution and death of the wolf, to make way for a new one, more typical of the 21st century, focused on the conservation of the species and on coexistence with human activities. From WWF we will continue working to achieve this ", he added.