"With these salaries and conditions, there is only one way to oppose"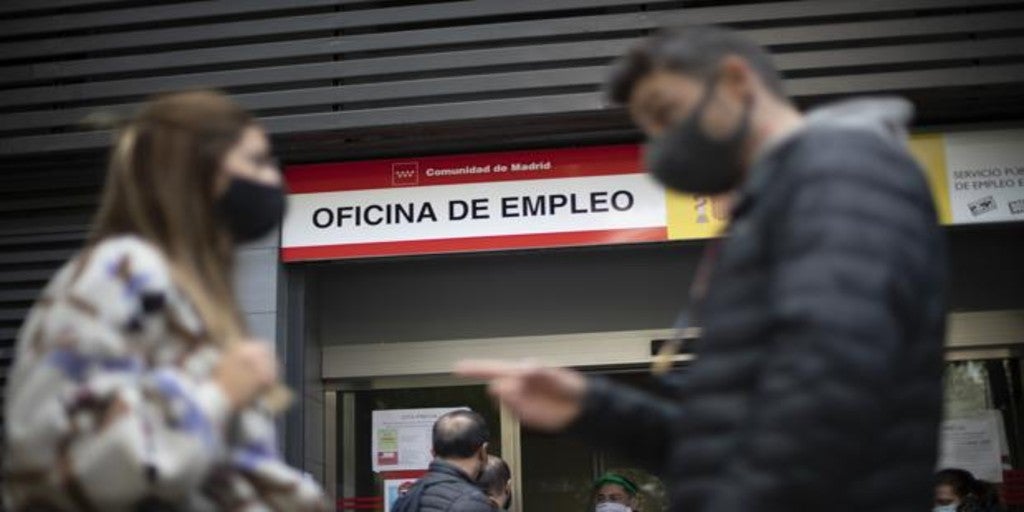 Madrid
Updated:
Keep

Despite the slight improvement in the labor market in recent months, a constant continues to reproduce the immense
most of the contracts that are signed are temporary And a good number are closed part-time as well. This is especially bleeding in the case of the very young. Despite this, in November the highest number of the series was reached this month in terms of number of contracts with a total of 2,021,546. Of this total, some 282,981 were undefined, a number that represents 14% of the total, the highest figure in the historical series in any month.
The rest of the contracts were 12,111 of a training nature and 1,726,454 other types of temporary contracts.
That is to say, storms also rose and rebounded by 31.55% compared to November 2020 and compared to last October they did so by 2.63%.
These are some of the faces of that precariousness, of the extreme flexibility of our labor system: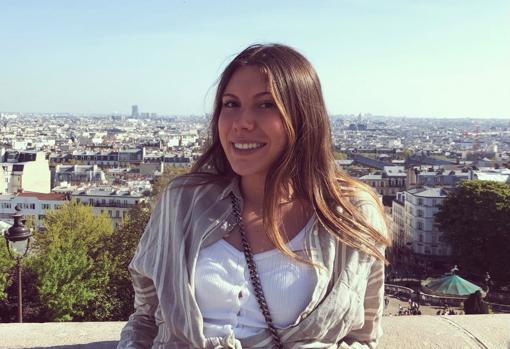 Alba Maroto (22 years old): «When there are weddings or events, and they are interested, they call me»
This last year student of the double degree of ADE (Business Administration and Management) and Marketing of the Rey Juan Carlos University (URJC) He has already proven at 22 years old and he already knows well the 'flexibility' of our labor market. Specifically, apart from the private classes he has given to children in his area, since September he has signed several temporary contracts with a catering company for companies and weddings. "When there are weddings or events, and they are interested, they call me," says Alba who recognizes that at this time this type of employment relationship was adapted to their needs. «I don't have time, I have two final degree projects and, of course, I want to finish the race so I will not have availability every afternoon, "he explained.
For two months it has been developing a 500-hour internship, essential to complete the degree, in the German optics company Bresser. She feels lucky because "most of the practices are unpaid" and, in her case, she perceives 300 euros per month. Another attraction is the possibility of being able to stay with a permanent contract.
In this sense, he recalled that he applied for many internships through the platform that the URJC has enabled apart from on websites such as Linkedin and Infojobs «I started a lot of selection processes with simulation games, online questions …. I was desperate because most of my classmates who had internships were by outlet or contacts of friends, family … ", criticizes this student who regrets that I do not know of opportunities to those who lack that 'agenda'. Now she plays with a more stable income although she has also acknowledged that she tries to "control herself" in case the month turns out worse than expected, especially if she is called or not by the catering company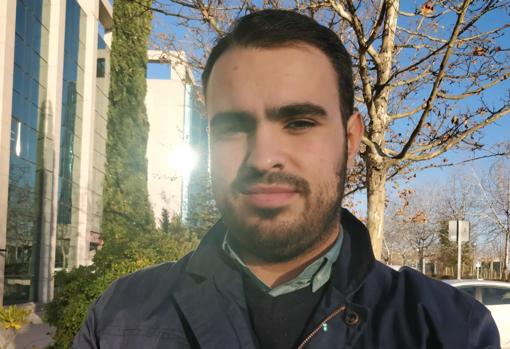 Andrés Herráiz (24 years old): «It is not profitable to look for your own thing»
This young Communication student from the Rey Juan Carlos University (URJC) has signed three contracts this year, including an internship. Like other students, he does not seek continuity and recognizes that «I've been working with people I know, it's not your typical company where you start from scratch». Specifically, he has worked part-time for a sports team managing the social media and sponsorships for about 300 euros per month and with their corresponding Social Security contributions. «First they offered me to be a freelancer, but I preferred to be hired.
I signed it until this January, although I left it for personal reasons, and they paid me a settlement ", comments this student.
At present, his priority is to finish his degree and after a month of searching, he is currently doing an internship at a German multinational. "I was looking for a month or so, I sent quite a few resumes and I only received two calls", he points out about a process in which he thought he had received more offers. In this sense, Andrés has added a reflection: "When you are looking to work on something more particular about what you have studied, where you should be paid more, it turns out that it is not profitable for you to find your own."
Lydia, (24 years old): «They only call you to cover vacations and bad hours»
Lydia, a young graduate student in audiovisual and show production, worked until a few days ago in a well-known multinational sports equipment. A 20-hour-a-week job, where you barely
charged 7.5 euros per hour and where he had to deal with the pressure of objectives "from which I did not obtain an incentive or benefit." This was one of the reasons why he ended up leaving this job in which he barely finished the first month, despite having signed a contract for three. Regarding the possibilities of having obtained a permanent job in this place, it is clear: "They promise you that they seek to feed off their quarry, but when they have to make a permanent move, 95% of the colleagues are thrown out on the streets," says Lydia.
This was not his first precarious experience, but it was the best paid. Some time ago she was temporarily employed in an establishment of a famous supermarket chain. He charged 7.25 euros an hour, although without a salary improvement for weekends and holidays. "They only call you at high points of demand or to cover vacations and with terrible hours."
With this provision, «it is impossible to reconcile even social life. With what you earn, you just go out to dinner a couple of days a month and, hopefully, you save a little, because there are families where you have to contribute part of your salary because your parents do not arrive. So for Lydia, an independent future sees it "light years away." "Without a decent salary and with these working conditions it is impossible," believes the student.
Something that he hopes will change in the next two years, when he finally finishes his studies and has to take the final job leap, such as audiovisual and show production company. In this sector, it says only find offers that are impossible to cover due to the required requirements. «They ask me for specializations that I can only get through a master's degree or paying a lot of money. Money that I cannot afford because working conditions prevent me from saving it »he says.
For this reason, approaching your sector for work, for the moment, depends on the internship offers, "although all the ones I find are unpaid. You enter a production company and everyone is the same as you. There are two people hired and ten interns working free of charge. Thus, it is impossible for the market to rise and for young people to be able to develop ", adds the young woman.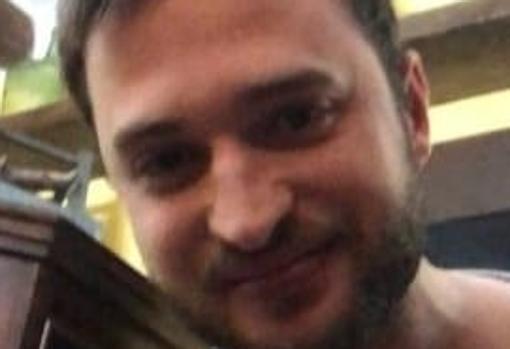 Rubén Hernández, 26 years old: «I have wasted time with my training, the vocation of humanities is subject to opposing»
Rubén is another example of a young graduate who is forced by the labor market to go to unskilled jobs, totally unrelated to his specialization and with conditions that make it impossible to prosper. Just a few days ago he got a job for the Christmas campaign in a well-known department store. The young man, at 26 years old, is Graduated in History from the University of Alcalá de Henares, and has two master's degrees in the same field. So far his work experience is limited to private research work, and external internships developed between March and May of this year in a public institute in Rivas Vaciamadrid, as part of his specialization in teaching staff.
Rubén relates that he only sees two possibilities to find a stable job: "To take a stand or, if the flute sounds, to get a place in a subsidized or private center." Finding work in the private sector, he says, has added barriers such as digital. «You have to try, try and try to enroll in job portals whose offers, in which you register, you do not even know if they have read your application or if it has reached them.
At this juncture, although he does not regret having carried it out, and
The young man feels that he has "wasted time" with his training. Moreover, in a labor market where the vocation of the humanities "is subject to competitive examinations." An option that he considers on many occasions to be discarded "because they are hard and you need to work, especially in a very serious economic and social circumstance." «TOI would advise the new generations to study what is really demanded. I am temporary and it is what it is. If I want to access a decent job I only have the option of opposing, because there is no other, "he concludes.