With the goal in tow: another grotesque chapter in Ibiza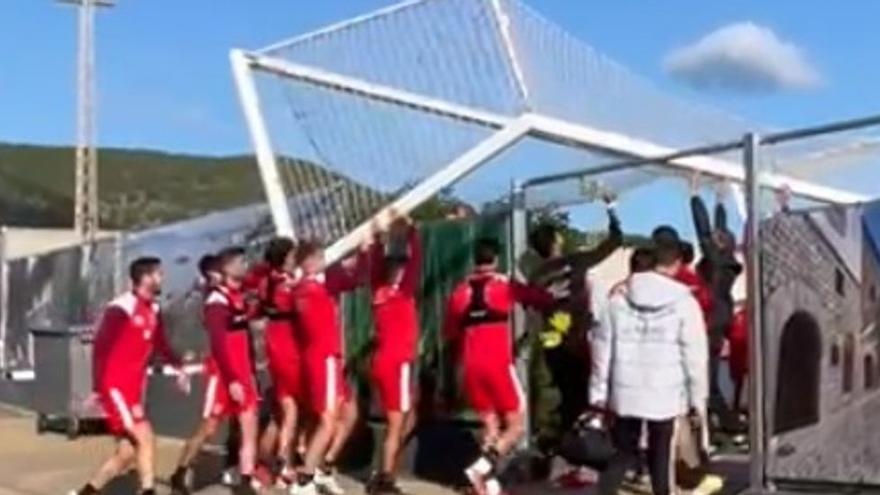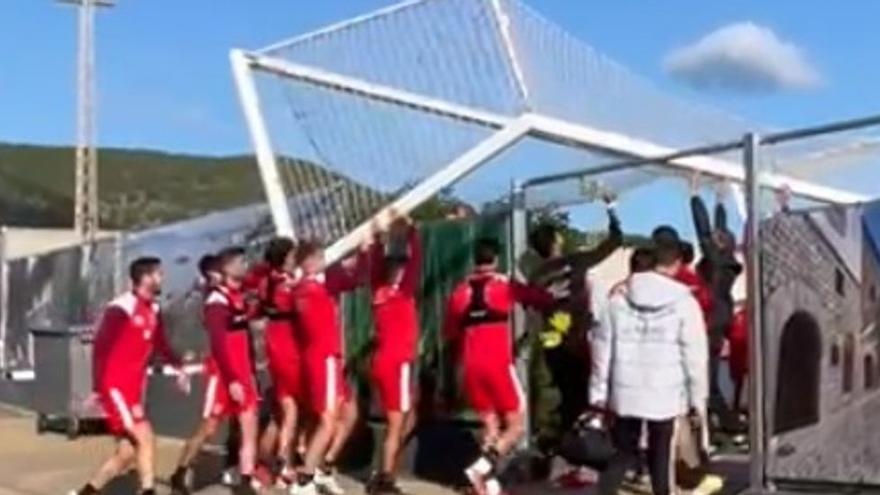 From the rojillo club they explained that when they arrived at the natural grass field to carry out their morning workout They saw that the goal closest to the launching pit was enclosed with a seal and that it could not be stepped on. Although this circumstance had already affected UD Ibiza the day before, which avoids training in that area due to the potholes caused by hammer throws, CD Ibiza claimed that it had not been informed. They also criticized that they could not move that goal meters later because it was locked, since it is owned by UD Ibiza.
Faced with this situation, Raúl Garrido decided that together with the squad they would move one of the goals from the Can Misses-2 annex field, which this season they have exclusively.
After the broadcast of the video with the CD Ibiza staff introducing a goal in the municipal enclosure, the Vila City Council wanted to clarify that said goal is disabled due to the "reseeding of the lawn" that has been carried out "to keep the pitch in the best conditions possible, both for training sessions and especially for the official CD Ibiza matches. training time, "say municipal sources. The Board of Trustees affirm that if they had been informed of the need to use two goals," the operators are available to help with their transfer before starting the training.
They maintain from the Consistory that as users of the Can Misses III enclosure and athletics track, the CD Ibiza "could perfectly have knowledge of the situation". "If the Board had not prevented this situation, it is because clubs often train only three-quarters of a pitch or midfield, without making use of the two goals ", they add.
In addition, they assure that the club chaired by Antonio Palma recognized that the event was not "a torpedo of his training by the UD", as reported by another medium on the island.
Finally, from the Sports Board they explained that, after what happened, they offered CD Ibiza to have a mobile football-11 goal.