With inflation skyrocketing, should you sell your house now or wait?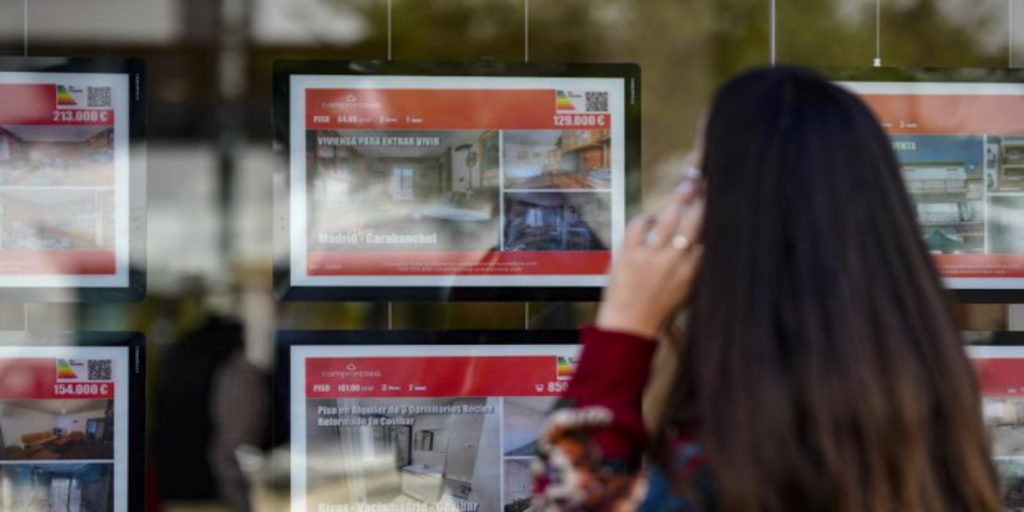 ABCMADRID Updated:04/05/2022 14:00h
Save
Related news
Is it a good time to sell my flat? According to the latest data from the INE,
in February 2022, 53,623 sales were closed, a record figure not seen since April 2008. As for housing prices, they continue their upward trend: according to Tinsa, the value of bricks increased by 6.8% year-on-year in March. Meanwhile, the Bank of Spain warns of the possibility of a real estate bubble, which could arise from a "transmission of real estate imbalances" from other countries in the euro zone.
Even so, experts from the financial and real estate comparator HelpMyCash.com calculate that the upward trend in house prices will moderate in the coming months, as a result of inflation, the expected rise in interest rates and the uncertainty generated because of the Russian invasion of Ukraine.
The latest report from the appraiser Tinsa, for example, reflects a monthly rise in the price of housing in March of 0.3%. This figure is lower than that of February (0.4%) and that of January (0.7%).
After six consecutive years in negative numbers, the Euribor is already in positive territory. A direct consequence of the continuous statements by those responsible for the European Central Bank (ECB) about the imminent rise in interest rates in the eurozone to control inflation. This increase in mortgage prices, added to the general rise in consumer prices that, logically, reduces family savings, could have a direct impact on the demand for housing, which until now was high in relation to supply.
However, "in some local markets with high profitability, investment demand is increasing," they explain from HelpMyCash. And it is that, in the face of uncertainty, many investors begin to withdraw money from the Stock Market to invest in housing, which is positioned as a refuge value.
In this context, the average sales time was reduced in some cases. «Those houses whose price adapts to market conditions take one or two months to sell; while those that exceed it, can take four months or more, depending on the location of the property and its intrinsic characteristics", the experts detail.
So, the big question: is it a good time to sell a house or is it better to wait? "With prices still high, demand active and the Euribor just breaking positive ground, this may be a good time to sell," they explain from HelpMyCash.
Mainly if the owner's motivation is to sell his house to buy another or resolve a co-ownership situation that comes from a divorce or an inheritance. "Even so, the answer always depends on the particular needs of the seller and the characteristics of the local market," experts recommend. If a homeowner wants to sell their home to invest in stocks or another financial product, they advise carefully evaluating the risks before making the decision. In any case, it is always convenient to consult with a real estate expert.
View commentsTopics

Source link