"With Central America, the press headlines stay political"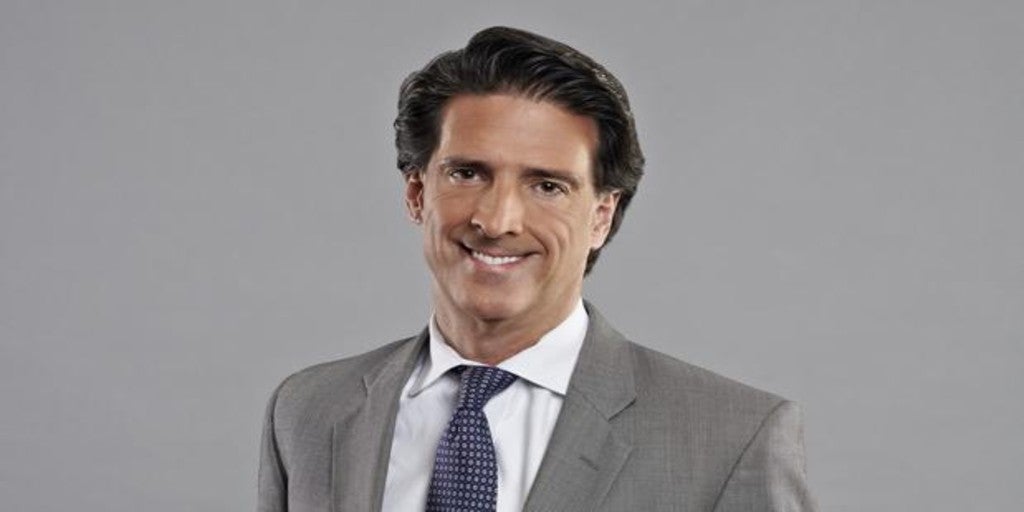 Madrid
Updated:
Keep

The Colombian-American Mauricio Ramos He has been CEO of Millicom since 2015 and took advantage of a recent visit to Madrid, on the occasion of an alliance with the Real Madrid Foundation to train hundreds of children in the use of the internet, to talk with ABC about the telecom's commitment to Latin America – where invests about $ 1 billion annually – and the litigation with Telefónica over the frustrated sale of the subsidiary of the Spanish telecom company in Costa Rica. Based in Luxembourg, Millicom was born in 1990 from the merger between Industriförvaltnings AB Kinnevik and Millicom Incorporated. He is currently in nine Latin American countries (Paraguay, Colombia, Bolivia, Panama, Nicaragua, El Salvador, Guatemala, Honduras and Costa Rica) and has 55 million clients.
-Why have you decided to bet so hard on Central America? They are emerging markets, some with a significant institutional deterioration …
-We have focused 100% on Latin America and many of those resources, we turn over to Central America. When you dig a little deeper you come across one of the youngest populations in the world. It is a population that is rapidly embracing digital life. They are customers who want the product we sell: fixed and mobile broadband. They are also economies that have continued to grow. On the other hand, these economies are strongly interrelated with that of the United States, due to trade and remittances from immigrants. These remittances become consumption, home, investment, etc. and they generate every stable conomies. Our mobile operations in Nicaragua already have 11% more customers than when we bought it. We have also increased subscribers in Panama. The headlines of the press remain political, but the economic reality it is much stronger.
-Your investment effort, according to Forbes, already exceeds 1,000 million dollars annually. What are your plans in this area for the remainder of the year and for 2022?
-We are in the business of providing fixed and mobile broadband, as well as fintech services and, for that, it is necessary to build what I call digital highways. Average penetration in our fixed broadband markets is around 40%. In other words, only four out of ten households have a fixed broad connection. And about mobile broadband, penetration is between 50% and 60%. In Latin America, one out of every two people has no data on their cell phones. Therefore, there is a lot to do. We are going to continue building networks of the order of between half and a million homes a year. We have already done it in Colombia and we are going to continue investing, because the strategy is to provide all these services.
-In what situation is the litigation that they maintain in the Supreme Court of New York with Telefónica for the frustrated sale of its Costa Rican subsidiary? How do they deal with this situation? They are asking for damages for about $ 70 million.
-Sometimes there are discrepancies, as has happened in this case, regarding what the contracts say, but fortunately there are instances to resolve this correctly. In this case, the United States courts. It is a process that is underway and it is not appropriate to comment greater than this. For the management team of Telefónica and the company, we have nothing but the greatest appreciation and respect.
-Precisely Telefónica is still open to possible operations in Latin America … Do you rule it out after the fiasco in Costa Rica?
-As I told you, ours is Latin America, and those transactions that make sense for our shareholders, we will carry out with judgment and good handwriting, as they taught me at school.
-What do you think that El Salvador has adopted bitcoin as a currency?
– I am not going to judge about cryptocurrencies. The Government asked us to implement it and we, who have a mobile wallet, have done it. As the law requires, efficiently and to be clear, we convert the cryptocurrency to dollars before receiving it according to the legislation.
-How does Tigo Business work? I know that its strength traditionally comes from the residential …
Works great, it's already around 18% of our income. Now there are 310,000 small businesses and we have grown during the pandemic.