Winners of the 2021 Army Awards School Teaching Contest in the Canary Islands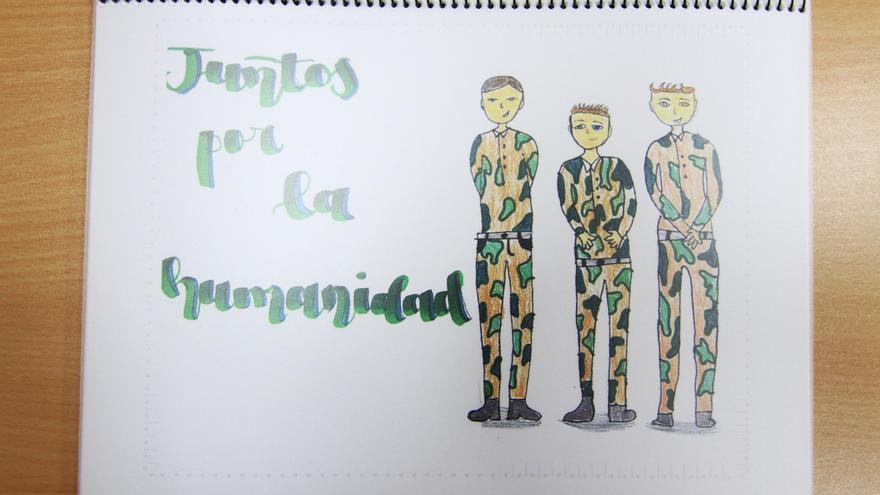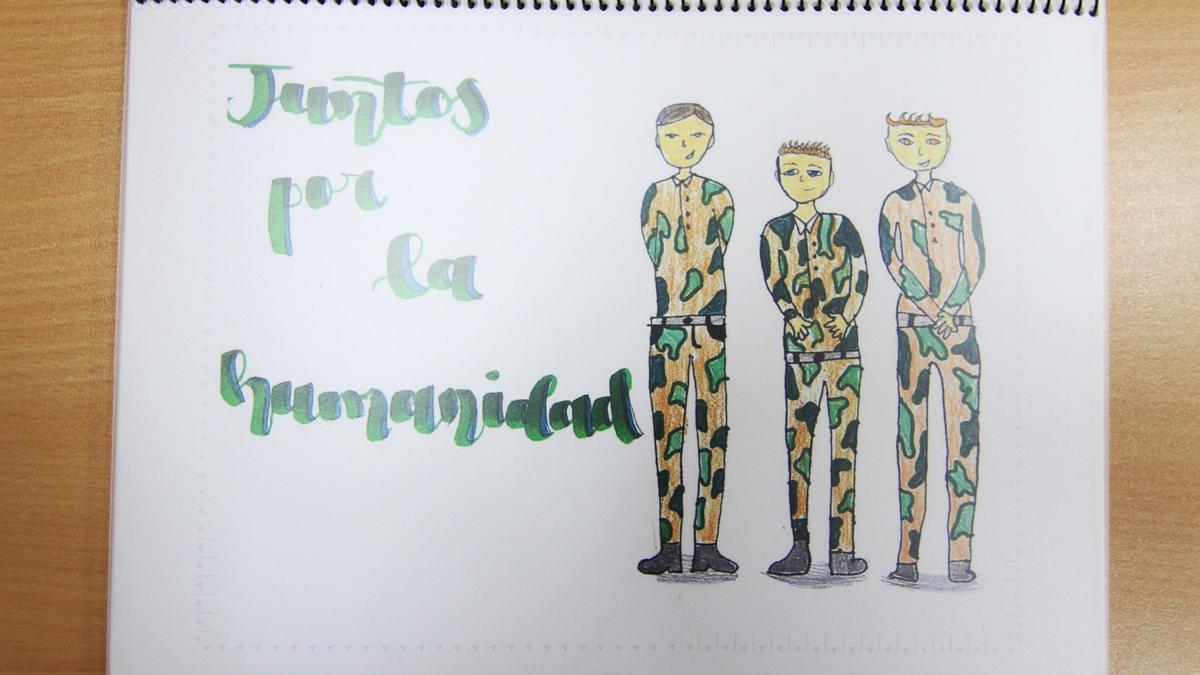 The 2021 Army Prizes School Teaching Contest It already has winners in its regional phase developed in the Canary Islands, in each of its three modalities.
This past Monday, April 12 at 12:00 hours, at the premises of the Palace of the Captaincy General of the Canary Islands, the meeting of the jury appointed for the selection of the winning works of the "Army Awards 2021" took place in its discipline of School Teaching at the regional level, awards convened according to a resolution of December 30 of the Chief of Staff of the Army.
The jury, under the presidency of the General Chief of the Canary Islands Command and with the presence among the members of the Mrs. Director of the School of Art and Superior of Design "Fernando Estévez", agreed to grant the following prizes.
The Prize in modality A (Primary Education) to the "Nuestra Señora del Carmen" School of Las Palmas de Gran Canaria, for the work "TOGETHER FOR HUMANITY". This work carried out by students of 6th grade of Primary Education, collects the story of a scientist dedicated to technological research who receives the request of a colleague of her father, a soldier from the Army who died during a humanitarian mission due to COVID-19, to use this technology to move to the past and develop a vaccine that prevents the pandemic caused by the aforementioned virus.
The award in modality B (Compulsory Secondary Education) to the "Hispano Inglés" School of Santa Cruz de Tenerife, for the work "UNIVERSAL ARMY (UNIVERSAL ARMY)". In this work, 1st and 2nd ESO students represent in a comic up to ten different stories starring the Army that go through international missions, life within the units or support against the pandemic.
The award in modality C (Baccalaureate or Middle Level Professional Training) to the "Hispano Inglés" School of Santa Cruz de Tenerife, for the work "DIARIO MILITAR (Special Supplement: The Army)". The work presented by 1st year high school students is created in the format of a school newspaper that contains different news from the Army, similar to the supplement of a newsletter type Earth Newsletter.
Likewise, the jury decided to award a special mention to the work of the Primary Education modality entitled "HOW MUCH DO YOU KNOW ABOUT YOUR LAND ARMY", from the Saucillo school in Las Palmas de Gran Canaria, for the great coordination work carried out by the teaching staff and the application of new technologies when designing and developing it.