Winner stage 12 Giro d'Italia 2020: Jhonatan Narváez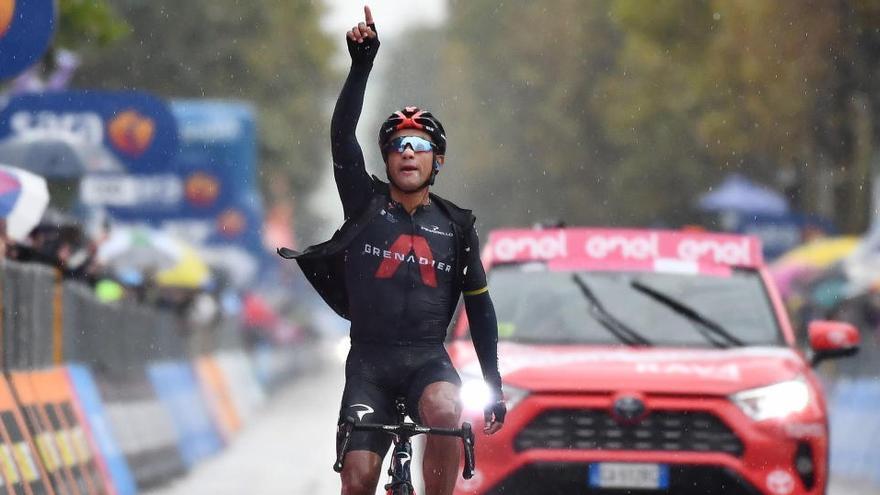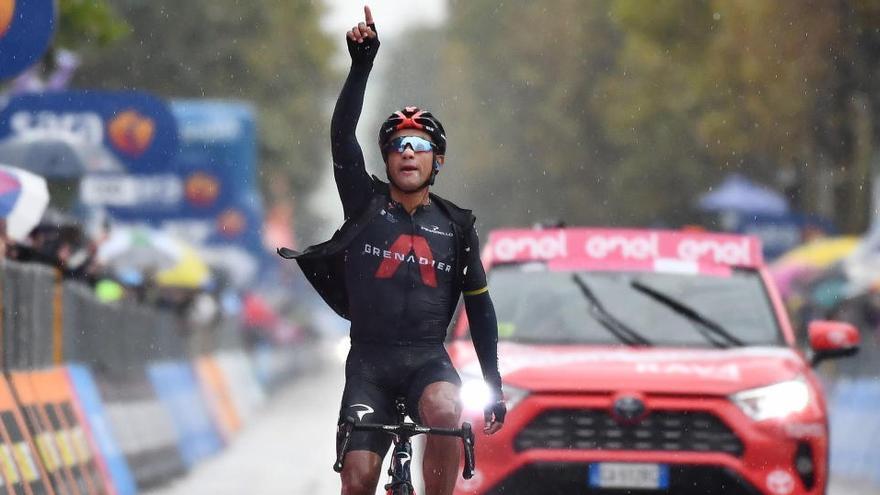 He Ecuadorian Jhonatan Narváez (Ineos Grenadiers), author in Cesenatico of the second victory of his country in the 2020 turn, dedicated its debut on the World Tour to Nicolas Portal, director of the British team who passed away last March.
"I want to dedicate this victory, my first on the World Tour, to Nico Portal, I learned a lot from him," Narváez said as soon as he crossed the finish line as the winner after a 12-kilometer solo getaway.
Narváez, born 23 years ago in El Playón de San Francisco, Sucumbíos, I had a feeling before the stage that something very remarkable might happen. Neither the rain, nor the cold nor the wind could stop the Ecuadorian cyclist.
"Today I woke up in the right mood and wanted to be the protagonist of this stage. For me it is not a problem to run in the rain, in fact, I prefer it to hot weather."
It is the second stage for Ecuador in this Giro after the one achieved by his compatriot Jonathan Caicedo (EF) on the top of Etna, on the third day. And another step in the explosion of Ecuadorian cycling that Richard Carapaz started by conquering the pink jersey.