Wimbledon abuses his authority | sports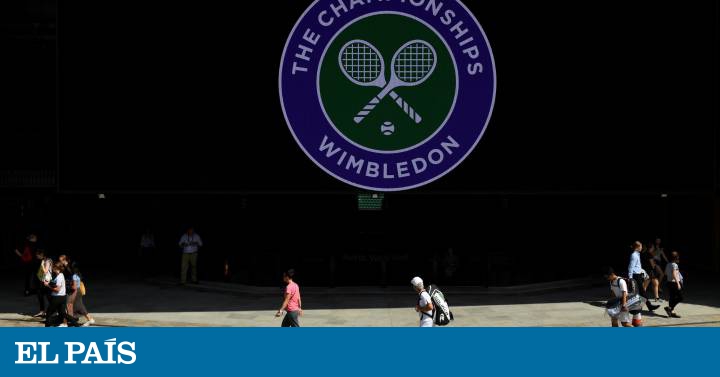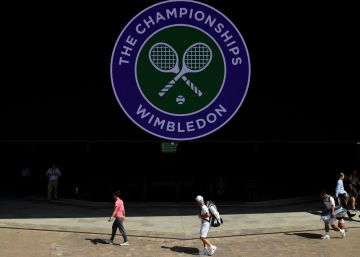 That Wimbledon defines its own rules and subjects players to their arbitrariness when appointing the seeds is a fact that comes from afar. We are not surprised by the controversy of this edition.
Until a few years ago, subjectivity was absolute. They decided their own order attending solely and exclusively to their valuations. In 2000, and thanks to the intervention of Àlex Corretja, they were forced to change their criteria and, since then, apply a mathematical formula in which they evaluate the last two years of each tennis player only in grass tournaments. With which, let's not deceive ourselves, we are in the same. They keep doing what they want.
When it is an individual who manifestly does not want to submit to the norms that others accept, we consider him as inconsiderate and, perhaps, uncivil. If the one who takes the law in his own way is an association, a club or an institution, be it in the field that is, with power or prestige, things go a little further. We are already talking about an abuse of authority.
Who, under the argument of his uniqueness, stands out from his own guild shows a certain air of superiority that draws much attention in these times. Wimbledon feels entitled to go to his free will because he feels different, special and prestigious. The other Grand Slam tournaments also have their peculiarities, their beauty and their reputation, and they have, above all, the determination to treat players well; that is, to be fair to them and comply with the rules established by the ATP, world governing council. And they too could defend their own conveniences.
The disregard of Wimbledon is not so much with the tennis players, or with Rafael in the current year, that they are affected by their particular decisions, as against a highly professionalized world and with rules that all those involved follow at face value. Everyone except them. It is a bad principle that an organism is created with the authority to act independently of others. If all the clubs that host an event were allowed to do the same, we would be doomed to a mess not recommended for the proper development of our discipline.
The reprehensible is not so much the norm in itself, as the contempt that with it they demonstrate towards the rest of tournaments that do admit the classification of the ranking. Wimbledon should not be noticed, marking their differences, when they mean to position themselves in a higher class. The times in which the powerful could afford licenses or capricious decisions, no matter how much they argue, have passed to a better life. No one can go on with traditions that contravene the rules we all must follow.
I believe that Wimbledon has shown a continuous commitment to renew itself and to improve in many aspects without damaging the beauty of the British tournament. The forms are cared there to the extreme. It would not hurt to also worry about polishing some basic issues. Starting each edition with the same controversy can only be detrimental to its prestige and invite disregard for the rest of the tournaments.
It would be a real pity.
You can follow EL PAÍS Sports in Facebook, Twitter or subscribe here to the Newsletter.