Wimbledon 2019: Trust in Garbiñe Muguruza | sports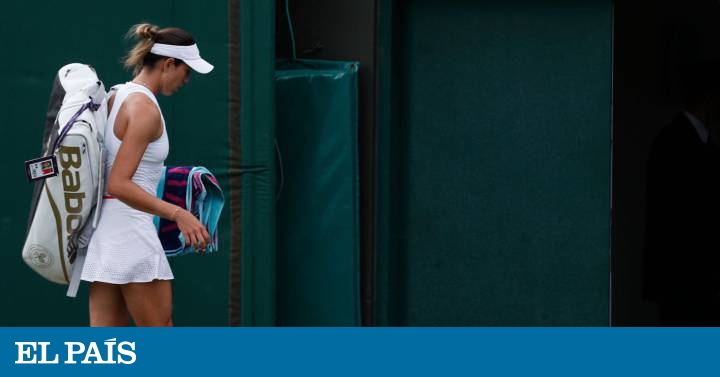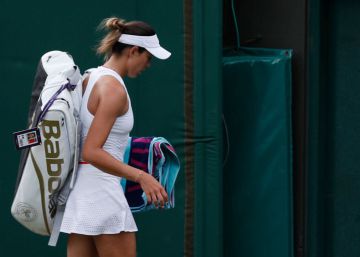 Probably it is a random circumstance from which I hope we will leave soon. If not, I do not understand what is happening in women's tennis. In the last ten Grand Slams, only one player has repeated the title, which shows the volatility in the women's circuit. The constant changes in the first position have been the dominant note of recent times.
This has been the case, also, that of our player Garbiñe Muguruza, who reached the world number one in September 2017 and now seems to be far from that level that raised her. He had won Roland Garros in 2016 and just the following season he lifted the trophy at Wimbledon, which led us to think that we were facing a tennis player who was going to occupy the first positions constantly.
Since then, however, he has been chaining two much less brilliant seasons in which we have been waiting for his recovery from what was supposed to be a normal pitfall. But, why a tennis player who achieves these impressive successes enters a spiral that is moving it away in this way from its best level?
With all the caution of one who does not know what is happening to him exactly, watching his matches I seem to notice an excess of tension. If we take the final that he won at Roland Garros and Wimbledon as a reference, we are currently lacking in his consistency and decision. In those, he combined great blows with good mobility and by paying attention to his face we could see in his eyes the determination that the champions usually have.
She has reached a situation in which, for whatever reason, she has moved too far from the habits that led her to the first position of the ranking. Sometimes we have seen her with certain attitudes towards her coach or during the game that helped her little to overcome that bad moment. As a spectator I have had the feeling that he does not live the competition with the same passion as before.
Tennis is a sport of tension and attention, in which a great blow has the same value as an insignificant error. To confront this fact that occurs throughout a game is necessary to recover the determination and dismiss the complaint. I believe that Garbiñe should take as reference those two endings and see how the stress that nowadays seems to grip her, and prevent her from developing that level of tennis that, without a doubt, she has and that made us enjoy, vibrate and celebrate your victories.
In the press conference of the defeat match at Wimbledon they asked him, apparently, whether he planned to make changes to his team. Honestly, I think the road to improvement should be undertaken by her. If she recovers her claw, and that is what she wants to do, she will also recover her confidence and we will see her again in the places that she should never have abandoned due to her quality of play.
I think we have reason enough to trust Garbiñe. If he was able to do it, surely he can repeat it. I hope and I hope that she is convinced of the same in the short rest that has been taken.
You can follow EL PAÍS Sports in Facebook, Twitter or subscribe here to the Newsletter.