Wimbledon 2019: Nadal: "I can not be proud or satisfied" | sports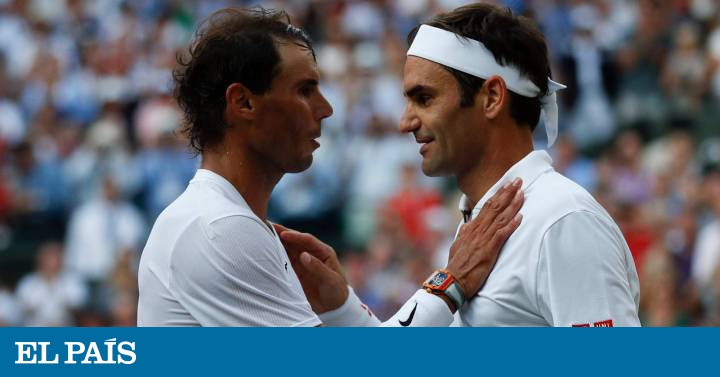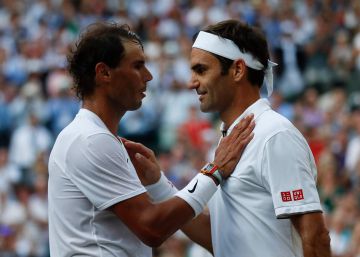 For the third consecutive year, Rafael Nadal He said goodbye to the tournament with the feeling that another train had escaped him. I dreamed of being a child with conquering Wimbledon and got it in 2008 and 2010, then we have to rewind almost a decade to find the latest British success. Barely half an hour after falling against Roger Federer, the Mallorcan, 33, appeared in the conference room saddened and disappointed, at the same time he offered a speech accompanied by self-criticism because, he said, his level was not that of the other days .
"It is not a day to look for any excuse," he pronounced. "I have not subtracted well and in the first set I have given many free points, and when you do not put the remains is difficult to find rhythm," reproached Manacor, yesterday accompanied by the bulk of his family. "I have not played well enough to win. I think I have not played as well as in the previous rounds. I can not be proud or satisfied. There will be time to analyze, but in general he has been above me. I will not need three weeks to recover from the defeat, "he added.
He acknowledged being hurt and wanting to take a truce after a quarter at maximum intensity, after the intense tour of the land and two weeks at full capacity at Wimbledon. "When you play games of this level you have to be prepared to win and lose. Neither winning is so fantastic or losing is so traumatic. I'm going home knowing that I've made an important effort. I have reached the semifinals and I will recover sooner rather than later. I will go home to disconnect, because after three consecutive months of competition I will be fine, "he continued.
Then, like all of life, he praised the rival, respecting himself as the duo that has erected one of the most beautiful rivalries in the history of sport is respected. "He subtracted better than me and my setback has not worked as well as other days," he added. "I congratulate you because you have been better than me today. Roger is always able to make the difficult easy. He moves on the track faster than anyone and presses you all the time because he has the ability to catch the ball faster than anyone else. This is probably the most complicated and he knows how to do it that well. "
The Swiss, in front of the Navratilova record
Meanwhile, the winner celebrated the victory with vindictive airs. "The game has been very hard and I am very tired. Rafa has shown a great level and in the end he has managed to connect incredible shots. Playing against him is always very special. It has demanded a lot. I am happy for how we have made the public enjoy, "Federer appreciated a few moments after putting his signature on the lawn. "I think the most important points fell from my side. I have also managed to win the long rallies. I have taken with great concentration and very well. It has been difficult, because Rafa has returned with great strength in the second set … ", he observed.
Now, Federer has the opportunity to compose his ninth Symphony and match the record achieved by Martina Navratilova, winner in the editions of 1978, 1979, 1982, 1983, 1984, 1985, 1086, 1987 and 1990. To do so she would have to overcome Novak Djokovic, who dominates in the private crossings for 25- 22 and defeated him in the 2014 and 2015 finals, but not in the semifinals of 2012. "I do not have much energy to go to train hard tomorrow. I'll hit some balls and try to recover. This is like school: the day of the exam you can not read I do not know how many books … We respect each other very much, he is number one and defends the championship ".
You can follow EL PAÍS Sports in Facebook, Twitter or subscribe here to the Newsletter.