Wimbledon 2019: Nadal against Kyrgios, the duel of the morbid | sports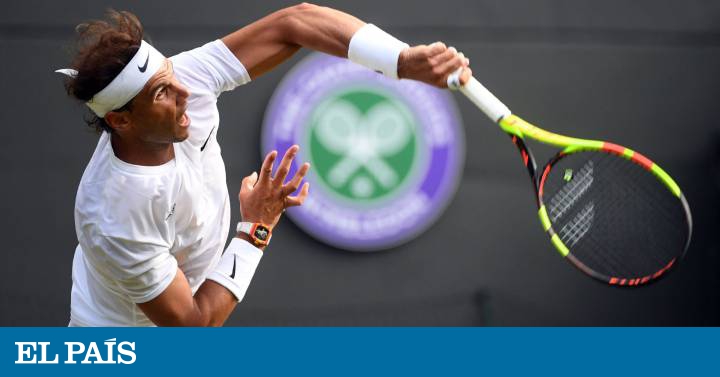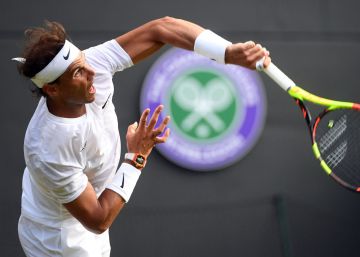 The appointment was consummated when in London the light was already beginning to fall, after the typical day of transfer typical of the first rounds of a big one.
Wimbledon running at full throttle, matches on all sides and focus of attention to all: Roger Federer solving a choked start against Lloyd Harris, in a false alarm (3-6, 6-1, 6-2 and 6-2 to Lloyd Harris ); Maria Sharapova, former reference and pretty girl of the tournament (she won it with 17 years), leaving injured when she had only played a couple of sets against Pauline Parmentier and confirming that, definitely, the fuse is already exhausted; Then came the stumble of Garbiñe, very difficult to understand again; and around seven thirty, while the carrousel was still turning, Rafael Nadal He got rid of Yuichi Sugita: 6-3, 6-1 and 6-3, in 2h.
Then yes, in the middle of the tide, the duel of the morbid was confirmed. On Thursday, the number two will face in the second round Nick Kyrgios, who in the morning had dispatched his compatriot Jordan Thompson (7-6, 3-6, 7-6, 6-0 and 1-6) with the vaivenes and the artifice that accompany each and every one of his exits to the track. That is to say, on Thursday there will be a combustion shock, because one and the other have a lot of desire. The Australian took out of his boxes to Nadal last March, in the cement of Acapulco, and then exchanged pulses in front of the microphone. To remember first the message of Nadal, after the circus behavior of the adversary.
"Today has gone well and he has won, what happens is that when you dedicate yourself to doing this … In theory you have the potential to win a Grand Slam and be up in the ranking, but that is why it is where it is (…). I'm not saying he's a bad boy, he's good, but he lacks a bit of respect for the audience, the rival and himself, "said Manacor. And the irate Kyrgios (24 years old) replied with poison in the language: "Nadal does not know me, he should focus on what he should do … I am different, he is different. He does not know about everything that happened. He plays like he plays, he's very slow between point and point, and there's a rule that says you should go fast to get out. "
This Tuesday they met one and the other, so that the pulse of the pugilistic aroma was confirmed, even though the Spaniard does not want to enter into a dialectical war and tries to refer exclusively to the game. Of course, in the anteroom slipped a statement that sounded a message back in the direction of what happened in Acapulco: "I do not know Nick, being honest. I do not want to talk much about Nick because I'm not playing against him. " Nadal is not interested in entering into controversy, because after all in tennis there is no more appropriate language than the racket, and there you should be careful. Kyrgios and he are matched in the particular crosses (3-3) and the Australian, unpredictable and unseemly in equal doses, although formidable when you feel like it, you want to march and already beat him in 2014 on the green of Wimbledon.
"Being honest, I am too old for these things and I have many in the circuit. I said what I said and I think so, that's all. I'm not an uncle going to get into fights with anyone. I'm here to enjoy the sport and continue doing the things I want the best I can. The day after tomorrow I will have another opportunity in the center court of this wonderful place, "said Manacor, who dispatched Sugita with a solvency exercise, getting good marks after a first test on a surface as convoluted as the lawn. He started with fright, giving up his first turn of service, but he immediately amended. And from there to Kyrgios.
You can follow EL PAÍS Sports in Facebook, Twitter or subscribe here to the Newsletter.