Wimbledon 2019: Muguruza breaks with his coach Sam Sumyk | sports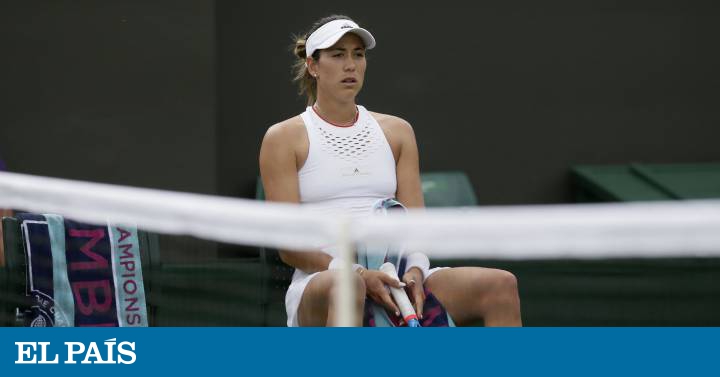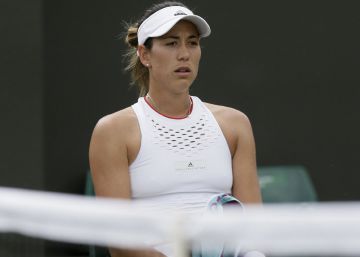 Garbiñe Muguruza He has ended his professional bond with Sam Sumyk. The Venezuelan-Venezuelan tennis player, 25 years old, closes a cycle that started in September 2015, when she decided to dispense with her then coach, Alejo Mancisidor from Gipuzkoa, and opted for the French trainer, with a hard profile and who had previously supervised other high level players like Victoria Azarenka or Eugenie Bouchard.
"A few words to announce the end of an extraordinary adventure. Two Grand Slams and the world number one. More than grateful for these four years. Thanks Sam ", announced the tennis player through their social networks early on this Tuesday, a week after falling in the first round of Wimbledon against the 121 of the world. This was the worst result in a major of the athlete since the 2014 US Open.
Together they have won two grand, Roland Garros in 2016 Y Wimbledon in 2017, although this last success coincided with the presence of Conchita Martínez on the bench due to the absence of the Gaul for personal reasons. Hand in hand They also reached the top of the circuit, in September of 2017, in a reign that lasted a month. And to this we add the title of Cincinnati in August 2017 and two trophies in Monterrey, obtained the last two seasons. In addition, the Venezuelan-Venezuelan qualified three consecutive times for the Masters Cup in Singapore, where she reached the semifinals.
However, the link between the two was also characterized by repeated disagreements, on more than one occasion at the foot of the track, before the amateur and the cameras. Muguruza intended (today the 27 of the world and the 22nd in the race of the WTA) give a rudder to his career when he hired Sumyk and for two years it had a profitable effect, but then his tennis stagnated and he began to take part in stumbling trips until he ended up in the crisis of the game and the results of the present.
Last week, after losing in its premiere in London, the tennis player already hinted that there could be a movement. To the question of whether there was a change in the bench, for the first time he did not defend Breton Sumyk, 50 years old. "I do not know, but I do not want to talk about this …", he replied hurt. Now, she and the multinational IMG (which represents the two) are shuffling different names to find a substitute or substitute. In this sense, from their circle they convey that the process "will take time".
Despite the latest events, Garbiñe keeps his calendar and will return to the tracks at the end of this month, on July 29 at the San Jose tournament (United States).
You can follow EL PAÍS Sports in Facebook, Twitter or subscribe here to the Newsletter.