Willy Bárcenas: "There are many people who have been screwed that we have succeeded"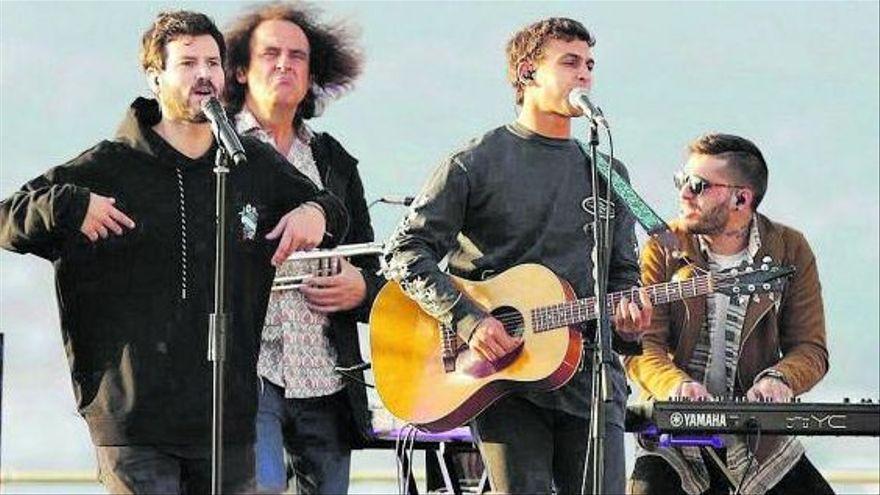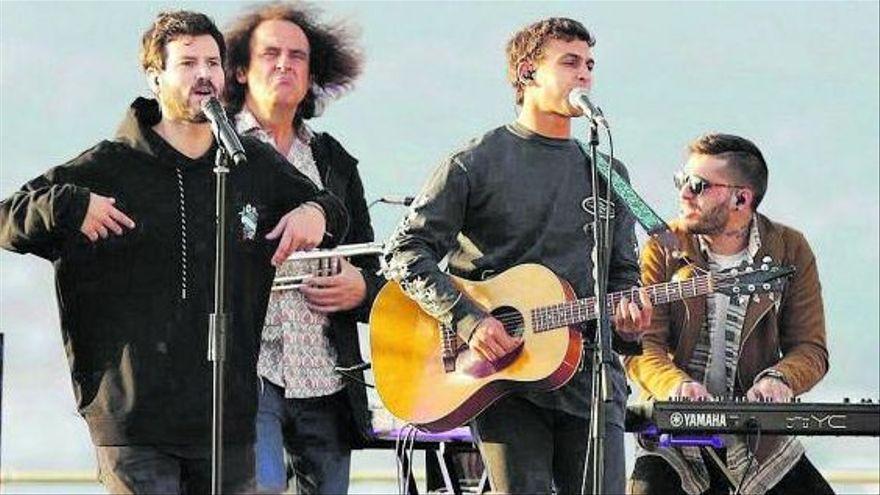 They have not stopped playing in all these months, despite the pandemic. How have they managed?
Well yes, the truth is that very well, we are very happy after the difficult year that was 2020. We are encouraged to start a tour of theaters, which was from January to July, which was something that if it had not been for the situation, we would not have done. We had the idea that the theater tours were for groups a little older and others, because of the type of show we do we did not feel like it much, but we saw it as an opportunity, we are super happy with how everything turned out.
They have changed terrain.
Yes, people had a great time despite being in a closed place with masks and so on. Now, with this new summer tour, we have almost 40 shows through September, which is outrageous. We want everything to go well, now you see the news of infections and restrictions and you get a little nervous. Hopefully everything goes as well as possible and we can give the concerts in the best conditions, but of course, health is the most important thing.
After a time of crowded venues like the one they have on both tours, is there a concern when one does not sell out, or does he blame the circumstances?
We talk with other groups and artists about how the situation is, and we know that it is not the best time for music, but in every way: in reproductions, on Spotify, on digital platforms. It is not known why, but as a result of the pandemic less music is listened to, people are also afraid to buy tickets for a concert in case it is canceled or there is some kind of restriction. In all the concerts we have done, the problems we have had have been few. I don't want to encourage people to buy tickets a month before, either, but hey, see a little how the situation is, and in the end, if you decide to come, you will see that it is also a way of forgetting a little about everything.
"The attitude is still the same as when we started. Maybe everything is a little calmer, because when you start everything catches you at once and you go a little crazy"

From The Infinite Joke they go on to the Infinite Furyo tour. What is the common thread of so much infinity?
The infinite joke is our last album, and the thing about the furyo is bullshit, which is how we call the van in which we travel; but since there were so many concerts, we decided to call it that. We take a tour of the songs we play on this tour, we have made a very summer setlist. We don't play the whole album, we play certain songs and we review all the previous albums, even songs that we had a little forgotten, more partying. We left that tour of theaters a bit more serious to go back to the verbena, to the party, which is what we like the most.
Has so much infinity become a metaphor for a pandemic that is dragging on?
The truth is that if. It seems that it is the never ending story, you get on Twitter and it is a bit frustrating, it seems that with the vaccine everything was going to start to change, but it seems that it is not. The number of deaths is small, but there are many infections. Hopefully it ends quickly, but it doesn't look very good.
They are filming a series about this tour. Will it be for all audiences?
Yes. One day I saw our bass player, Crater, with a super 8 camera, and I said, "Damn, the crater witch project." And from there we decided to make a kind of documentary of everything that can be seen from the tour, so yes, in this case it will be for all audiences. I think it is fun to see everything that is not seen around the concerts: the trips, the rooms, and everything that is not known from those two months when we did not go home.
We were talking about that more mature album. What remains of the rebellious beginnings?
The attitude remains the same as when we started. Maybe it's all a bit calmer, because when you start everything catches you at once and you go a little crazy, but now everything is more settled. In spirit we remain the same. Thinking about the future of Stool and about the things that we are going to release, that we will start recording when the tour ends, we go back in part to the beginning. Let's combine a bit: the idea we have is to follow the line similar to this last album, doing what we want to do, even if it is the least commercial in the world, and if we want to do a waltz with an orchestra, we do it, maybe even better. get more party singles, more radio. Paths that go together, but differentiating what comes out of the album with what comes out more independently.
One of his most recurrent complaints is that critics do not always behave well with the group. Do you think that you have been misjudged from the beginning?
Yes, in the end, many people may have been screwed that we have succeeded, we were joke or meme meat. The people who made the jokes now see that we are still here, that we have been nominated for a Grammy. These people are never going to recognize certain things. I understand the listener who does not swallow us, but on the side of the press, we have felt indifference, or directly not talking about what we do. We really don't care. Things keep going well for us, tickets keep selling, we have an audience that loves us. Whoever does not want to enter, well that's it.
Are you bothered by any of the stereotypes that were initially attributed to you? The issue of ascribing your audience to a certain ideology or standard of living, has this ever been the case, has it changed?
Not that it was ever like this. It is true that we began by becoming famous in Madrid, within a posh public, the origin is that, but I think it is evident that it has broken any type of ideological barrier, although I think it never had. Another thing is that we have made a demonstration of some kind, but as for the posh thing, that was at the beginning, but I think that a lot of different people listen to Taburete, which is not closed to any type of public. It never was, actually.