Williams: "It's the best goal of my career"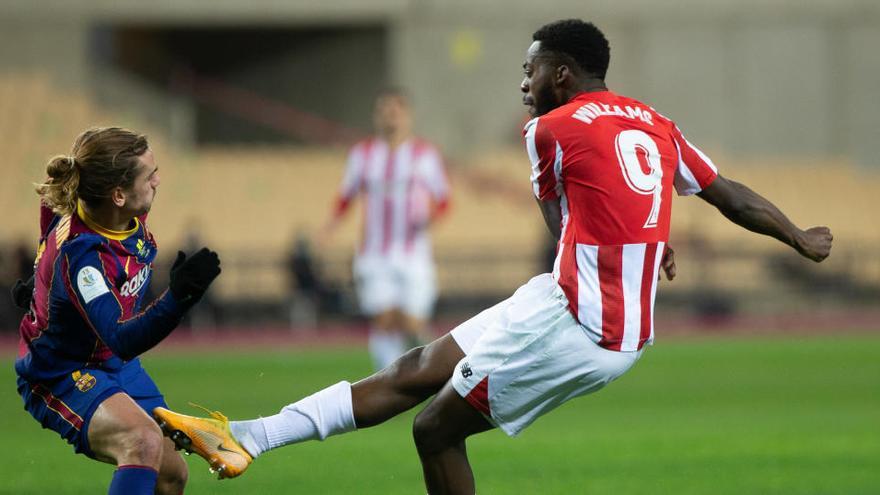 The forward of the Athletic club Iñaki Williams acknowledged that "because of what it means for the team" the goal who scored in the final of the Spain Supercup of this Sunday to give the victory against FC Barcelona he was the "best" of his career, and remarked that they were "just champions."
"For what it means for the team, without a doubt (it's the best of my career)," Williams said into the 'Movistar +' microphone after the match. "We have done what we have been doing, we have believed in ourselves and we know our ability to win. I think everything is summed up in heart and faith, "he added.
The youth squad stressed that although they were "in tow" in the match they offered "a pretty nice game" and in which they felt "very comfortable". "What Marcelino proposes is coming together and it has been perfectly demonstrated that we are capable of much," he stressed.
"In many moments we were superior and we have pulled claws than what Athletic is, which is not giving up and passion. Everything can happen to a match, we have minimized their chances and I think we are just champions. The credit goes to everyone, including Gaizka (Garitano) and the previous coaching staff, and it goes to all Athletic fans. We have a very nice year ahead of us and we can dream and achieve great things, "he said.