William Kentridge: "I am a peasant who does not want to leave his village" | Babelia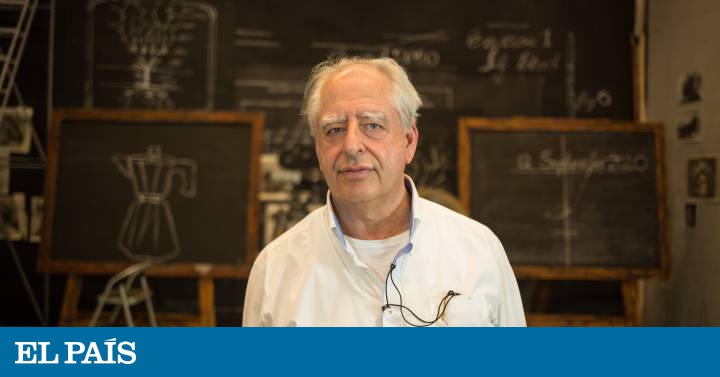 The curves of a tuba hugging an armchair, a 16-millimeter camera on a wooden tripod and an Italian coffee pot drawn in chalk on a blackboard on an easel. Enter the study of William Kentridge it is like entering one of its animations. There are sketches and cuts, the staircase, the metallic, conical and iconic megaphone, and many of these objects that, repeating, erasing and redrawing, have made the South African artist one of the world references of contemporary contemporary art.
Kentridge has long been a must have. They claim him in New York, London or Berlin, while the Center for Contemporary Culture of Barcelona opens next week What is not drawn, ambitious exhibition that will premiere, for the first time outside of South Africa, his latest piece, City Deep,new chapter of his series of animations Drawing for Projections . But the most essential of cities continues to be his, Johannesburg, "a city that is an animation in itself, that erases and remakes itself" and that is both the context and a key character of his work.
An entire wall is slate. And, subject to the same provisionality that the artist evokes in his works, different duties can be seen on the blackboard in chalk: "Exercise 1 – Self-portrait", it reads. "Since I am not a novelist, I do not have the ability to imagine myself in the thinking and feeling of other people. The perspective of the animations is basically my own ", says the artist. Kentridge has appeared uniformed in the same black pants and white shirt that is depicted in his films – which further reinforces the strange mirage of feeling inside one of them – and, shaking his arms theatrically, he walks through the center of his film. universe.
Along with that "exercise" are graphical measurements and a tree with a 1955 at its root. It is the year that Kentridge was born in a racist South Africa by law and into a privileged white Jewish family in Johannesburg. In this study-cubicle, hanging in a beautiful garden in an affluent neighborhood, the southern winter is already subsiding and the flowers shine in all their splendor. It is the same garden that saw him grow, play, realize the unnaturalness of apartheidand then observe, think and create. A green and white window, which frames him as an observer of inequalities, injustices and racism, but also of the struggle, change and liberation that his country has experienced. "I am like a peasant who refuses to leave his town," he says. A local who now sells drawings for 5,000 euros and is in the sphere of the 100 most influential art figures in the world, according to the annual list of Art Review. In 2019, it was ranked 51st.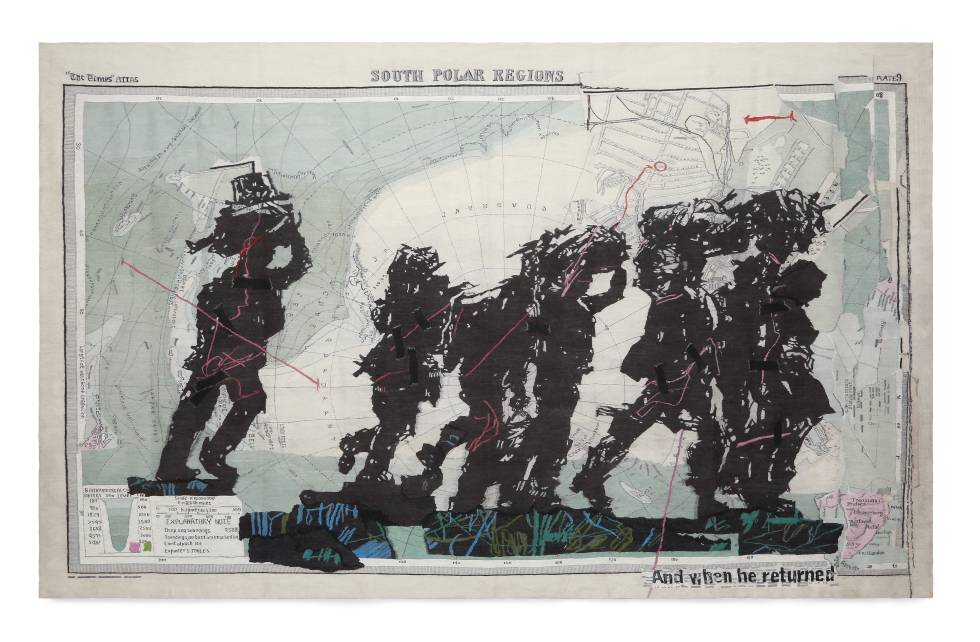 It is from this place and against this context that William Kentridge has been building and deconstructing his concepts, reflections and contradictions, and from where his work arises and drinks, including the series Drawings for Projection . Using charcoal, Kentridge started this series in 1989, on the eve of the fall of the apartheid, with the cynicJohannesburg, the second best city after Paris, without suspecting that its protagonists Soho Eckstein, a powerful builder, and hisalter ego, Felix Teitelbaum, would accompany him for more than three decades. These characters, who have ended up navigating and representing the political and social transformation of South Africa, as well as emulating universal change processes, appeared to him "in a dream" and are the changing beings with which Kentridge enters the mines and their system. of exploitation, in power and its consequences, in revolts and their repressions.
Kentridge is interested in edges, nuances, and traces. He questions "knowledge" and opts for the "creation of meaning", avoids "social amnesia" as a healthy method, despite assuming the risk that "traumatic memories may paralyze" and places him on the podium of his conceptual art colonialism, symbols and power, as traces of this past that have drawn the world in which he has lived. InCity Deep, his new work, Kentridge has returned to the mines, this time portraying the informal miners who no longer extract gold en masse from the subsoil of Johannesburg, but chop, from the surface, the remains of what has already been mined, symbol from the decline of the mining industry, which led to the birth of Johannesburg.
Machines, human ingenuity associated with progress, are also for Kentridge a badge of the great change in civilization that has marked inequalities and global exploitation: slavery, colonization, racism, abuse on a large scale. And that ambivalence has the coffee maker. It is the filter of a French press, already in 1991, the one that comes out of its cylinder inMine, one of his best-known drawings, to descend, as in an elevator, from the comfort of the Soho office to the depths under the ground where the miners load and unload in droves. Now inCity Deep, azama zama (or casual miner) unearths an Italian coffee pot. In the studio, there are them on all the walls. They are chalk, charcoal, or paint.
Kentridge expresses himself with sculpture, with canvas, with cutouts andcollages,and he even dares with opera. Like his ideas, his language transcends borders and escapes boxes, but always anchors between social criticism, historical and current references, and an expansion of what happens, which he blurs trying to reveal the traps. And music, like the coffeepot or the megaphone, never leaves his side. The gigantic facility More Sweetly Play the Dance,which is part of the CCCB exhibition, is a funeral dance with protests, a dance between the future and the past, with an orchestra and tubas, a typewriter and trees. The shadows of this procession cannot lead anywhere other than more uncertainty. But along the way, these shadows, like humanity and like Kentridge himself, transform, remake themselves and, above all, try to "make sense" of all this ambiguity and complexity that surrounded us, surrounds us and will inevitably always accompany us.