Will the Canary Pablo Díaz win the Pasapalabra boat?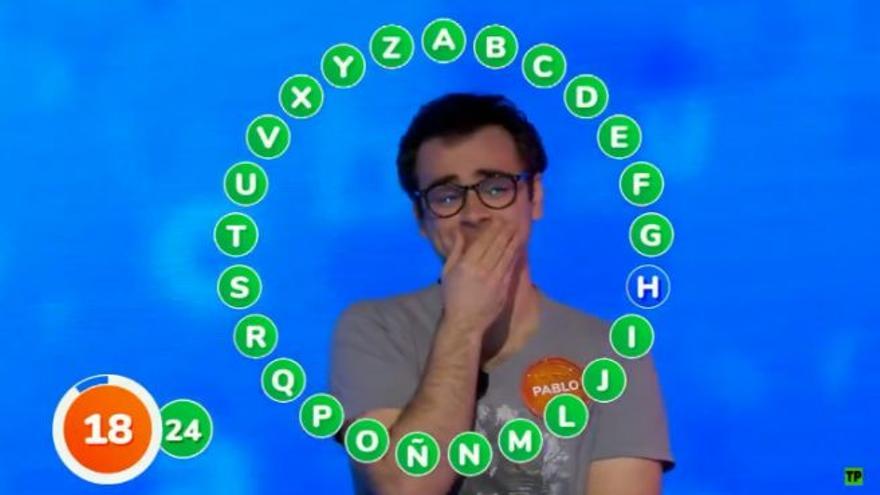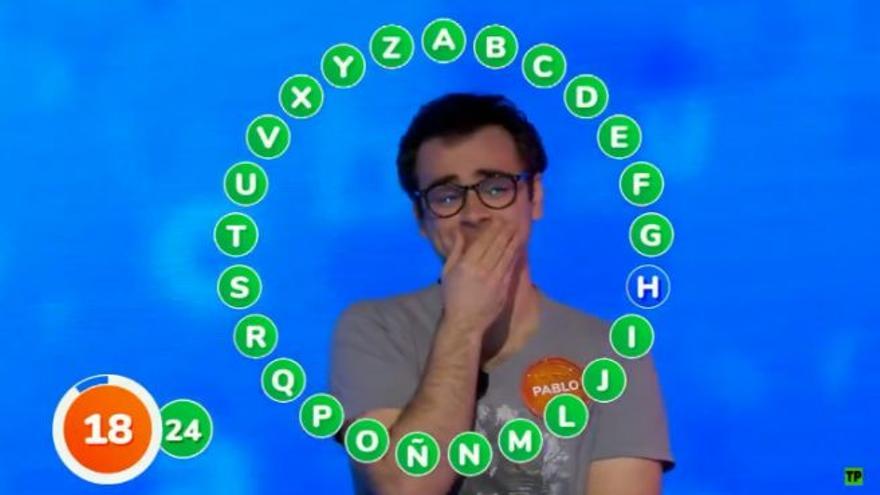 'Pass word' It has kept the followers of the program in suspense for a few days. And it is that, in the last week, they have begun to broadcast a promo in which the contestant Pablo Diaz appears clearly excited when he has a missing letter to answer: the H. A strategy that the contest of Antenna 3 to attract more viewers who are "hooked" again to see the now iconic participant take the bulky boat of the program.
The shadow of Fran González, baptized by viewers as Fran 'Pasapalabra'It was already very big and the followers of the program were crying out for someone to get the precious boat again. Y Everything seems to indicate that Pablo Díaz will be with him after the Asturian pocketed 1,542,000 euros on January 22, 2019.
In these images, Pablo Díaz, the contestant who accumulates 167 programs behind him and 132,200 euros won, appears visibly excited with all the letters of the rosco answered correctly, except for one, the H, still pending answer with 18 seconds left.
A detail in that promotional video he is the one who has revealed the trick thanks to which the spectators of the program can guess which day the jackpot will take place.
As you can see in the images, the contestant is wearing a gray t-shirt, the definitive clue that reveals when they will win the prize.
Throughout the week, many followers of the program on Twitter have recognized using this simple trick to find out if that day was the one that Pablo would complete the rosco.
"My days are based on waiting for Pasapalabra to start to see if it is the program in which Pablo takes the boat"Laura has admitted.
Others, however, regretted on the social network that the chain had revealed that the boat will be delivered soon and thus remove the surprise. "I know that Pablo will not win the jackpot today in Pasapalabra because the shirt he wears is not the one for the promotion and what I am sure of is that even if he loses the donut, in the next program he will not lose in the blue chair. infamous advertisement for Antena 3 ", has said.