Will Pablo take the boat from 'Pasapalabra'? Antena 3 advances it in an exciting promo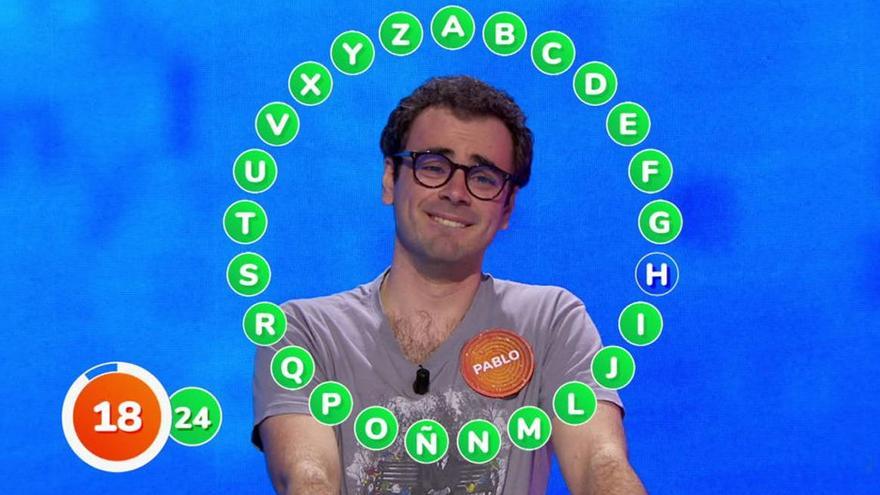 Antena 3 could be very close to delivering the long-awaited boat of 'Pass word', which to date amounts to more than 1.2 million euros. The Atresmedia chain has launched this Monday, February 15, an exciting promotion that implies that Pablo Díaz will complete the Rosco in one of the next installments of the program.
In the video, which has revolutionized the followers of the format, Pablo is just one letter (H) away from successfully passing the final test. The violinist's reaction, visibly moved as the audience breaks into applause, indicates that he knows the correct answer and that the entire Rosco could light up green.
Antena 3 anticipates that this will happen "very soon", but at the moment he has not set an exact date to the expected event. If produced, Pablo's victory would come a few months after 'Pasapalabra' celebrates one year of broadcasts on the San Sebastián de los Reyes chain.
Pablo Díaz has been playing for more than 150 afternoons in the contest presented by Roberto Leal. Just a few days ago, the program said goodbye to another of its best participants: Luis de Lama. The veteran participant was eliminated on January 26 in the blue chair after 84 programs in which he accumulated a total of 39,600 euros.