'Wildflowers': Tom Petty and his melancholy postcard of heartbreak | Blog North American route and beyond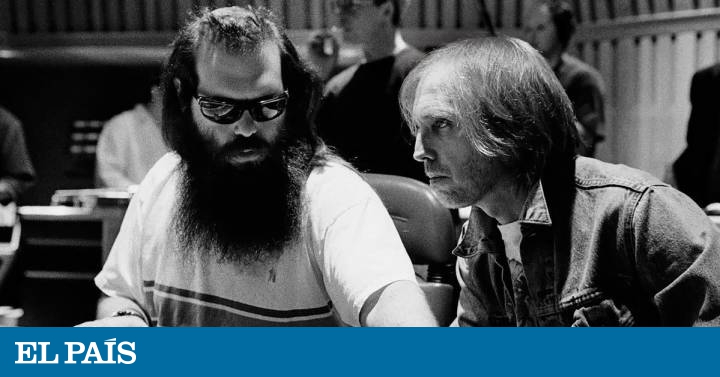 They always talk about the wonderful partnership between Johnny Cash and producer Rick Rubin. It is convenient not to forget another also very prominent with Rubin in the middle: the one he did with Tom petty for Wildflowers, one of the most emblematic albums of the late musician with the blonde hair. Wildflowers It is not only one of Petty's most personal works, but it is also a full stop in the sound achieved throughout his career. Now, it has just been reissued in a luxury box with the remastered album, several discards and live shots.
Originally, back in 1993, Tom Petty and Rick Rubin wanted Wildflowers it was a double disc. Somehow, what they had created during their sessions at Sound City Studios in Los Angeles was a flow of moods, meditations, and rants that flowed between the Rock And Roll and poetry. Petty, quite disoriented in his personal life, sat down and, under Rubin's advice, let himself be carried away. In the end, Petty had to put a lot of effort into making the best possible song collection, which would end up being the end result of Wildflowers, an outstanding album that marked another peak in his career and defined part of North American rock at the end of the century. Why did a record like this, with that very successful acoustic intimacy, help in its own way to the musical development of groups like Wilco, The Avett Brothers, The National and many others?
Some of the discarded songs were terrific. Rod Stewart recorded 'Leave Virginia Alone'. Other jewels were 'California' or 'Somewhere Under Heaven'. There was so much material that this double album would not have been a bad option, even at the risk of losing that compact set that was the Wildflowers original. The current box collects all these discards that offer a more panoramic view of that crucial moment for Petty. They also demonstrate the state of grace of the musician with Rick Rubin, founder of the record company Def Jam, essential in the future of the hip hop in the eighties.
As he did with Cash, Rubin knew how to find a fine and vigorous sound at the same time, fulfilling the maxim he had thought for Petty: go back to basics. Yes Full Moon Fever, Thanks also to the work in the production of Jeff Lyne, it was almost another point in the development of luminous and contagious pop-rock with the Heartbreakers, Wildflowers it had to become another dimension of sound. And it was.
Petty knew his sound with the Heartbreakers was unique. A very recognizable and admired brand in American rock, but also a ghost that haunted him even after he released his first album and successful solo album, Full Moon Fever. The Heartbreakers label plans with the participation of guitarist and faithful squire Mike Campbell and organist Benmont Tench, but Wildflowers It is distinguished by its particular light. More ocher and melancholic, Petty stretches out on himself and breathes differently throughout the album, something that with the discards of the box-set reaffirms itself. That introspective Petty is as elegant as it is breathtaking. There is, therefore, a different range that make him an even greater musician than the well-known pavilion rocker who had triumphed throughout the United States.
A musician who faces in this album more than in any other the end of his long marriage. The end of love puts it on the songs. Married to Jane Benyo since 1974, before even becoming a star in his teens, Petty would end up separating from his great companion in 1996. Just a couple of years after releasing Wildflowers. "On this record it's me getting ready to go," Petty said regarding Wildflowers. "I don't even know how unaware I was of it when I was writing it. I don't go into these things with elaborate plans. But I'm sure I'm sure Wildflowers it was my divorce album. I had to steel myself to leave that huge empire we had built, to get out of there. My daughters… I knew it was going to be devastating for the whole family. He left them there, without my presence to calibrate things. My daughters knew a nightmare was coming. Staying would have killed me. I would have become another person. "
As Warren Zanes tells in the biography Petty (Neo Sounds), when the musician's therapist heard the song 'Wildflowers', he asked which singer it was addressed to. "I told him I wasn't sure," Petty said. The psychologist told him: "I do know: That song is about you. It is you singing what you need to hear ".
With that absorbing melancholic air, Wildflowers it ended up becoming a postcard that Tom Petty wrote to himself, in pain and disorientation, but giving away a definitive record.