Why Salesforce Buys the Productivity Tool Slack for € 22.96 billion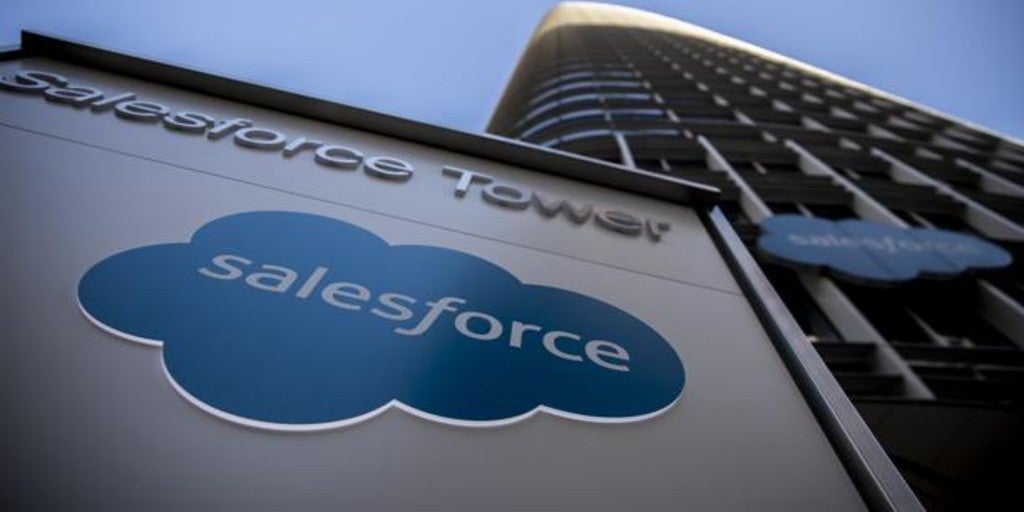 MADRID
Updated:
save

Digital transformation is more of a concept than a technology. The pandemic has reinvigorated the need to modernize businesses. In the heat of this interest, specialized companies have begun to move the chips of the board to position themselves towards future changes in the global economy. The American multinational enterprise software Salesforce has announced purchasing the business chat service Slack for $ 27.7 billion (22,960 million euros). It is the largest acquisition in the sector in 2020.
The software giant in the cloud of customer relationship management (CRM, for its acronym in English) aims, in this way, to be more competitive and offer its customers a package of services for business much more complete. It will allow you to compete in this area with Microsoft, which has multiple solutions for remote work and communications between teams.
This is the largest acquisition in Salesforce's 21-year history. Despite the announcement, the deal is still pending approval from competition regulators and Slack shareholders. This is a match made in heaven. Together, we will shape the future of enterprise software and transform the way the world works digitally and from anywhere in the world, "he said in a statement. Marc benioff, CEO and founder of the company that exceeds 20,000 million annually in revenue. For his part, the CEO of Slack, Stewart butterfield, points out that this purchase represents "one of the most important strategic combinations in the history of software."
Salesforce is the paradigm of the customer management software (CRM) industry and one of the pioneers in popularizing software in the "cloud," another area that has become a trend in recent years. In recent years, the multinational had focused on acquiring corporate software servicessuch as data visualization and analysis service Tableau, or cloud software company Vlocity. But, at the same time, he tried to buy LinkedIn in 2016, a corporate social network that has ended up in less Microsoft. And he was even behind buying the social network Twitter.
But in any case, software as a service has become an industry standard that has become a gold mine for longtime software makers. Microsoft for one has developed its own and thriving suite of online services, known as Office 365, It includes a Teams chat service that includes many of the same features as the Slack app.
For Alberto de Torres Pachón, director of the superior program for internet of things and industry 4.0 at ESIC, this financial operation makes perfect sense to improve Salesforce's capabilities in the challenge of creating a giant that has all the corporate solutions that companies are beginning to demand for be more competitive in the future. "Today the business world is in fierce competition with what cloud computing does. Now they do not sell spaces but a set of applications and tools that it has around the "cloud" ", says this expert in a telephone conversation with ABC.
In the war for corporate technology there are, at the moment, several actors such as SAP, Oracle and, to a lesser extent, Google or Apple, that offer services and equipment designed for business, which for several decades has been the spearhead of companies like IBM. "Salesforce lacked competing in the enterprise operating system of the future," he adds.
In his opinion, the purchase of Slack will allow him to provide an application application interface for multidisciplinary teams such as Human Resources, marketing and advertising, sales and a better integration of communication in other teams of the companies. For this expert, a giant of digital transformation will be created thanks to a comprehensive ecosystem, which will include technologies to improve customer relations (CRM), databases, cloud services, business communications and remote work.