Why Mercadona and other supermarkets have limited the purchase of sunflower oil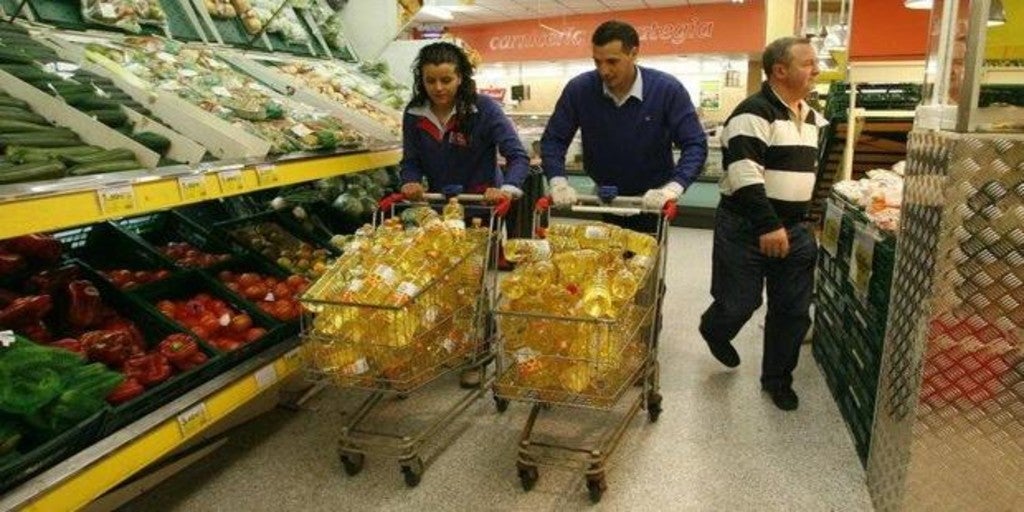 ABC
Updated:03/08/2022 14:01h
Keep
Related news
The
Spanish Association of Distributors, Self-Services and Supermarkets (Asedas) has reported that some food distribution companies are limiting the sale of sunflower oil. In the last week, shops have detected an unusual increase in customers who buy large quantities of this product, whose main supplier of seeds is Ukraine, fearing that the Russian invasion will paralyze its production.
As explained by Asedas, the entity that brings together companies such as Mercadona or Dia, the anomalous demand affects a very limited number of products related to sunflower oil from Ukraine and there are alternatives both of origin and product. Spain is the world's leading producer of several families of products that share the categories of vegetable fats.
In addition, "the Spanish food chain is extraordinarily efficient and has sufficient capacity to supply the market with these products." However, the European institutions, the Government and the most affected sectors are adopting measures to alleviate this situation.
Thus, the main problem is not the lack of sunflower oil, but the exaggerated collection of it by the population. This scenario is very similar to the one we experienced at the beginning of the confinement in Spain. In the spring of 2020, there were panics in supermarkets that caused many customers to buy huge amounts of food and other products, such as toilet paper.
Since last Friday, posters can be seen hanging in different supermarket chains informing about the limitation of the sale of sunflower oil. As a general rule, only the purchase of five liters per person is allowed.
oil price rise
Russia's invasion of Ukraine has had an impact on Spain in the economic field and in the consumer's pocket. Not only have electricity or
Petroleumbut also the prices of some foods, such as
bread, meat, beer and, of course, sunflower oil.
According to the World Food Price Index of the Food and Agriculture Organization of the United Nations (FAO), sunflower oil is one of the foods that has risen the most in price in recent weeks. As reported by the Efe news agency, in total, the index reached a new record in February with an average of 140.7 points, that is, 3.9% more than in January and 24.1% more than a year ago. The rise weighed heavily on the vegetable oil price index, which rose 8.5% from the previous month. The rise in the price of sunflower, palm and soybean oils is the main cause of the increase.
View commentsTopics



Source link