Why is there more talk of pensions than of youth unemployment?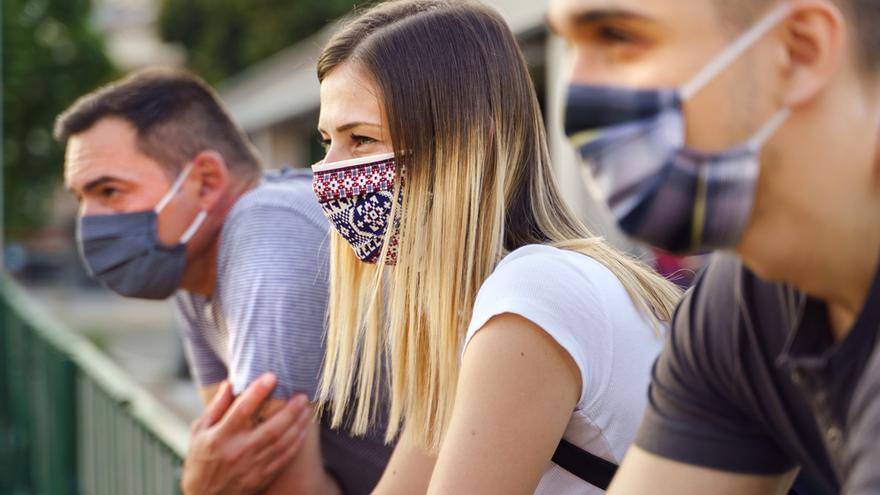 Between one and the other of the 14 general strikes called in Spain since the death of Frank, we have all known a father or a mother who told a son or daughter with aspirations of artist, poet, musician, lawyer or journalist, that of "Stay in the bank, which is for life". In view of the inertia adopted by the Spanish financial system, now so given to mergers and early retirement at 21 days per year worked, the cashier position at the neighborhood branch is no longer a bicoca.
The beginning of buttons and ending as CEO is part of the imaginary of the melancholy of distant times. I doubt that there are buttons left, a word in the plural behind which a man in the singular was hiding, a boy who was in charge of going from here to there with errands and folders and who hopefully studied banking and accounting in the afternoons to try to move up in the organization chart of the entity. A profession proper to Banco Coca or the Hispanic American, both extinguished as the profession itself.
The youth employment it has always kept parents awake more than parties. With some frequency we read in the newspapers human stories in the wake of crises that speak of entire families that have no choice but to live off their grandmother's pay, but rarely do we know the opposite extreme, that of the least of the family. family capable of supporting the offspring to which it belongs. The smart kid that we all have in our care can no longer support his family because he rarely has the opportunity to fill the fridge himself, if he does not share the refrigerator with parents, siblings and some evicted brother-in-law.
Often, public debate focuses more on pensions than in youth employment. Politics finds in pensioners or in those who are already around the age (Delibes's "Red Leaf") a much more palatable partisan fishing ground than that disenchanted youth for whom it is not worth spending more than a minute and a half in a rally. The pay of retirement and Imserso's travels that promises of digitization or investments in R&D that almost never come. Adolescents of various generations, mine included (tempus fugit), know as much about R & D & I and the supposed manna of job possibilities that the concept entails as they do about 500 bills: they are suspected to exist, but very few have. viewed. Such is the entelechy.
The election campaign More recently, let's say I'm talking about Madrid, it has gone through May Day and there has hardly been any talk about young people. Very little of the grown-ups, beyond the grandmother and the ore. Proposals for the neediest population have been put aside in favor of a debate that does not interest the youngsters and our grandparents know each other too well. Young people know very well what fascism is and what communism is. They have been hearing about both for years in this Cainite land and none of it solves their lives. A single elder in this country knows more about fascism, communism and freedom than all the candidates put together., but for both age groups hardly any promise to fly feather has transpired.
It began by talking about the 14 general strikes that have taken place in Spain since 1975. Apart from those related to equality and feminism or as a consequence of the Spanish participation in some military conflict, four had to do with different labor reforms, three with pensions and only one, on 14-D, 1988, aimed to overthrow the youth employment plan of the time. With little success.
Those under 30 have the right to think that the State does little or nothing to provide them with a good job. Spain closed 2020 with a youth unemployment of 40%, which means that four out of ten young people under 25 years of age are unemployed in our country. We doubled the average rates in the euro zone (17.3%) and the EU (17.2%), and according to Eurostat data, Spain has a school dropout rate of 17.3%, much higher than 10.2 % of the European average and 10.6% of the euro zone.
If our political class seriously thinks that the problems of young people swing between fascism or freedom or communism or freedom, it not only deepens the growing detachment between them and the parties, it is that the youth have ceased to be their business. This heartbreaking lack of perspective represents an alarming sign: that there are no plans for the future and that whoever comes after bears the consequences. But it may be that by then it will be too late and not even grandfather will be left.