Why I left my job at Google's address | Technology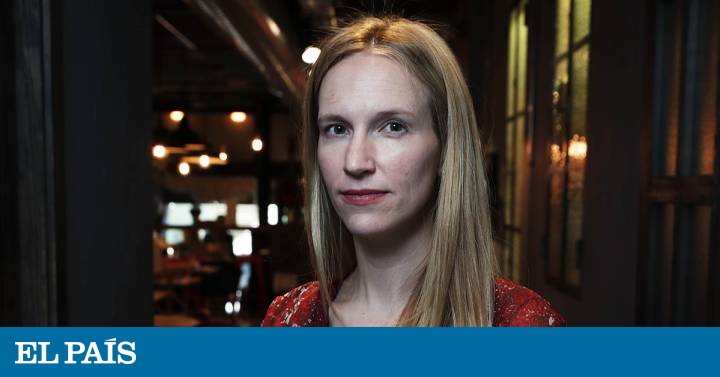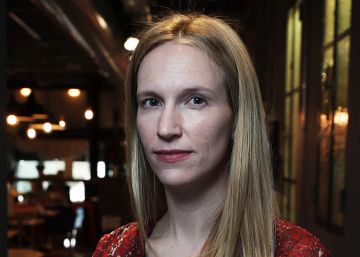 Jessica Powell had doubts about leaving her company. Google's global vice presidency of communications is not a charge that is easily reached. It occurred to him to find the answer, of course, in Google. "I did not look for how to quit your job when you're at Google's address, I did not know anyone who had done it," he jokes.
But he did short tests to see if one is convinced: in them he asks himself if he hates the boss, if it is an ordeal to get up to go to the office or if he has the capacity to work on something else. There were no clear results: "I was halfway there, I did not hate everything, I was leaving a lot of things but I also wanted to get out of there, so those tests were not useful". But in the end he left. And he left a written post for the next Google boss who needs help to leave.
And now, two years later? "Wonderful," he says. He was not wrong. Powell received offers from other big companies, but he did not want to go back. She returned to college, became pregnant with her third child, published a book and is now a co-founder of her company. software for music.
Powell's story is rare. Few people in Silicon Valley jump off the bridge of their ships and when they do they are news They are places too big and comfortable, that dominate and direct a good part of the world. Who would want to get out of there? And, above all, why.
Powell's work was to defend each of the technical decisions made by visionary engineers to save the world from its human antiquity. What does not stop being true: services like the search engine, the maps, the access to information, the options of relating or buying online are logically indispensable. But these good intentions are full of unexpected holes for these great brains: networks that serve for genocide, videos that promote Nazism, harassment everywhere and, above all, a monoculture controlled by a type of people that does not understand the needs of the people. rest.
"All these problems have not suddenly appeared and they have had to find solutions, they are problems that companies have always had, privacy for Facebook is a problem almost from the beginning, not from day one but since 2008. Never they have learned the lesson, why, because it has never impacted their number of users, "says Powell, who spoke with EL PAÍS during a recent visit to Madrid.
Powell has satirized his experience in his novel The big break, the first one that the digital publisher Medium has published, at the moment Only available in English. It is the story of Anahata, a great company in Silicon Valley run by a mad genius surrounded by scoundrels obsessed in different degrees for money, ego, eternity, power and success. Powell insists that Anahata is not Google, but his portrait of engineering culture centered on grandiloquence and absurd details is fascinating: "Never show fear, engineers can smell it a kilometer, half of being successful here is acting as if you were right even if you did not have it, "says one of the characters. One of the best passages in the book is a crazy chain of mails where dozens of employees argue if you can work barefoot.
From the novel and other texts, it is useful to review in conversation with Powell some of the problems to understand the current challenges of Silicon Valley.
1. The land of unique thought. Powell explains an anecdote that sums up why it is so important what kind of people create and model a technology.
"The other day I took a Lyft, this happens to me so many times, it was night and I was coming back home [in San Francisco], and the driver says to me: 'Oh, you live here, do not you?' : 'Do you have a boyfriend or husband?' This is something my husband has never been asked, I remember that when Uber and Lyft started, especially Lyft, the driver was supposed to be your friend, they expected you to sit in front of me, and I and all my friends started saying how I'm going to sit next to a guy who can close the doors, who can touch me, I kept sitting back and the driver said, 'You're not nice' and things like that, that's the kind of experience that if there were women involved in the would have been anticipated by Uber or Lyft. "
It's not just that, as Powell explains, that the first smart watches were too big for a woman's wrist. "It's not about one group being better than another, it's about different experiences," he says. The importance is not so much for gender, race or age but for the opinions and reflections that can lead to better results and products. "It's easy to imagine that if Twitter had had more women or minorities in their direction from the beginning, when they started to see the problem of harassment and trolling, they would have taken it more seriously."
There are business implications, too. Today only 5% of risk capital goes to founding women. "It's crazy," says Powell. "Women are the ones who make the most purchases, women are a huge market and some men are building for us, which does not make sense." Powell is more optimistic with the start-ups recent that with the possible reform of the big companies of today: "This is how diversity is achieved, from the beginning," he says.
2. Values ​​yes, but the business first. In Silicon Valley there are two types of problems: one, those that companies must solve to continue making money and, two, those that must dodge to continue earning money. Powell has a great phrase that defines the two approaches: "You can not tell the advertisers that you can define each user for his tiniest pixel and throw your hands to the head before the politicians when you tell them that the machines can not know if bad Internet users use your platform. "
In her work as head of communications, Powell attended management meetings where her job was to explain how users and the press would see innovation. But his job was to deal with the consequences. In his time, YouTube had to face the withdrawal of advertisers: "Big brands like Verizon and Walmart remove their YouTube ads after seeing them appear next to videos that promote extremism or hate", is a headline of March 2017. "Boycott of ads in YouTube: AT & T, Disney abandon for concerns about pedophilia, "is a holder of 2019. If Powell continued on Google, the problems would repeat themselves: "It's exhausting," he says.
3. Like the financial sector in the eighties. At the end of the 20th century, the winners went to Wall Street. Now they go to San Francisco. But with the excuse that it was something different: it's not about getting rich just by moving money better than the competition. It's about improving the world and, on the way, earning some money.
But that can dissipate quickly. Everyone expects an oil company to put its raw interests ahead of everything. But, Google? "All these companies must mature, they must become more professional, more responsible and they can maintain their values, but they can also end up as bad as the financial sector," says Powell.
4. The great hope. The lack of new talent or ability to recruit it is perhaps the greatest fear of the largest companies. It is also Powell's hope for the great techies to watch their course. It is evident that internal explanations of external problems are seen from another perspective. Still, as protests at Google by harassment, contracts with the Pentagon or their project back to China, prove their effectiveness.
"I have not seen marches like that at Goldman Sachs or anywhere else," Powell rightly says. The problem is that it is the employees who decide why to get up from their chairs: it can be because they can go barefoot or because they do not work for the Pentagon. "It's not that I think employees are going to save these companies, but I think they are one of our greatest hopes," says Powell. She is a good example.