Why Filomena has been very good for the vineyards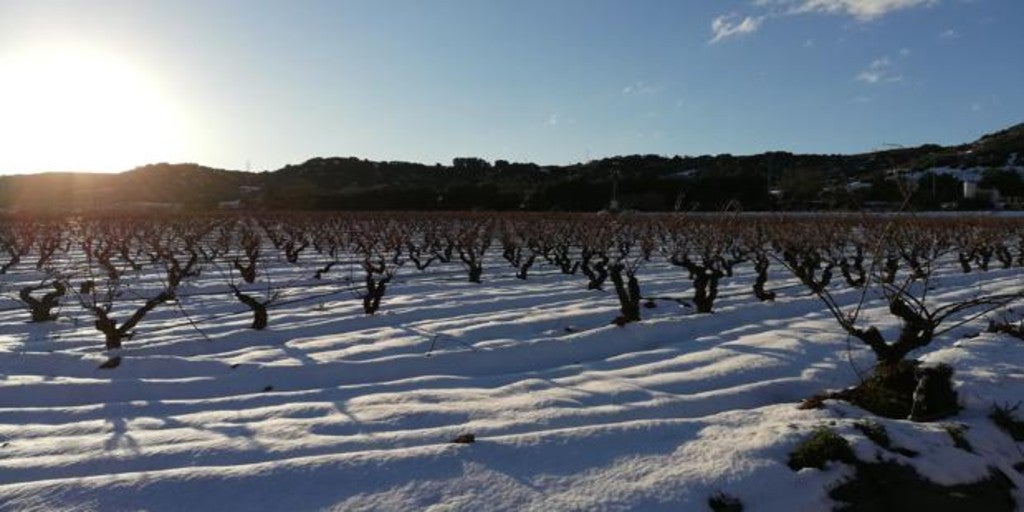 Madrid
Updated:
save

The storm Filomena has left behind a trail in the field carpeted in white, with greenhouses and facilities destroyed, damaged olive trees, inaccessible livestock farms, as well as ruined crops or plants whose development has been seriously compromised. However, in storms of this type, there are also other crops that make true the popular saying "year of snow, year of goods." The vine is a paradigmatic case. The snows of these days acknowledge the sources consulted will be positive for the vineyard to have a hydraulic reserve. However, a concern looms on the horizon: the prolongation of the exceptional frosts that have been registered these days.
In this sense, Ángel Villafranca, the president of the Agro-alimentary Cooperatives and the Spanish Wine Interprofessional (OIVE) confirms that these snows "are generating a reserve of water for the vineyard for when summer arrives" and, in the case of Castilla La Mancha (the largest Spanish region in hectares dedicated to vineyards), follows a drought stage. In short, the white mantle that has covered many areas of Spain has come in handy for the vine.
Despite the above, the OIVE president also acknowledges that Filomena has affected some of the facilities or warehouses of the producer cooperatives and of some winery. In addition, it points to a problem that is looming on the horizon: the evolution of frost and its future impact on a plant that winters during these weeks ("sleeps", say the winemakers).
"Whether or not it affects him until spring we cannot assess it, now the vineyard is in a winter standstill, the sap does not circulate, so the current situation does not usually affect it", explains Villafranca who believes that next May will be decisive to see if the buds that sprout from the vine do so in optimal conditions. In any case, it draws attention to the sub-zero temperatures these days in producing provinces such as Cuenca, Toledo or Albacete.