WHO warns of lack of funds to adapt health systems to climate change | Society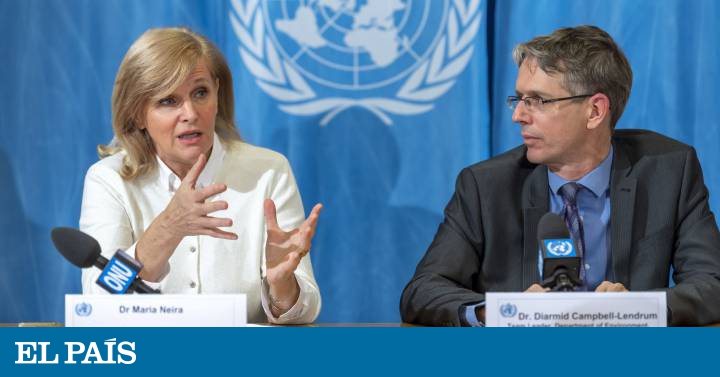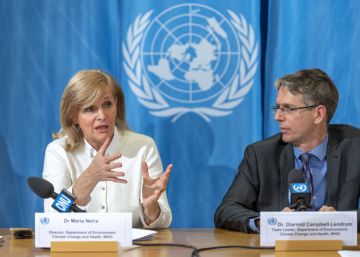 Climate change directly affects national health systems, which must face the proliferation of respiratory diseases such as asthma, lung cancer or pneumonia and even new pests. However, the World Health Organization (WHO) warns that ecological transition plans are not providing sufficient funds to the health sector to adapt to this new scenario. "Although many countries have identified that climate change has an impact on the health system, funds to improve that impact are not being channeled. Health is not yet a priority in the allocation of items from the Green Climate Fund, "said María Neira, director of the Department of Environment, Climate Change and Health of WHO.
The agency has analyzed the health and climate change plans of 101 countries, of which 51 have a strategy in this regard. However, those with financial resources to execute their strategy do not exceed 38% (and only 9% allocate sufficient resources for full implementation). And this despite the fact that 48% of countries have carried out an evaluation of climate risks for public health, among which are thermal stress, injuries or deaths caused by extreme weather events, and diseases of vector, food or water transmission (for example cholera, dengue or malaria). This is what the survey shows WHO Health and Climate Change Survey Report, which WHO has presented at the COP25 in Madrid next to the project The Lancet Countdown.
"Our health systems are already suffering the consequences of climate change, and we have seen in this report that the funds to support the implementation of national plans for adapting health systems to climate change are not coming," said Neira. "Less than 3% of the items in the Green Climate Fund are destined to the health sector, which is nonetheless one of the most affected by the climatic emergency. Any money invested in combating the causes of climate change means that you avoid spending twice as much money on health treatments, "added the WHO representative. However, less than 25% of countries have mechanisms for collaboration between the health sector and the sectors that most influence air pollution such as transport, electricity or domestic energy.
"There are seven million premature deaths in the world due to exposure to toxic air, 10,000 of them in Spain. They are preventable deaths. We could save millions of lives, "said Diarmid Campbell-Lendrum, a WHO scientist. The organization highlights that polluted air causes asthma, lung cancer and pneumonia, but also affects the bloodstream, so it can cause heart attacks and strokes. "We have a lot of evidence that there is a very high number of hospital cases related to exposure to air pollution. But in some areas of Africa more cases of malaria are appearing because the transmitting mosquito now has better conditions, "said María Neira.
"The treatment of chronic diseases caused by air pollution represents a huge cost. And that cost is not considered in any of the negotiations on expense estimation. Giving subsidies to coal has a cost in health, because that coal then goes to the lung, "he added. The agency asks that the health sector participate in the processes of combating climate change, and be taken into account when receiving the necessary financing to adapt to the new situation.
. (tagsToTranslate) oms (t) lack (t) fund (t) adapt (t) sanitary system (t) (t) climate change (t) (t) organization (t) estimate (t) pollution (t) cause ( t) seven million (t) premature death (t) (t) premature (t) world (t) 10,000 (t) Spain



Source link