Who is Manuel Piña, the designer of Cristina Pedroche's dress in the chimes of 2021?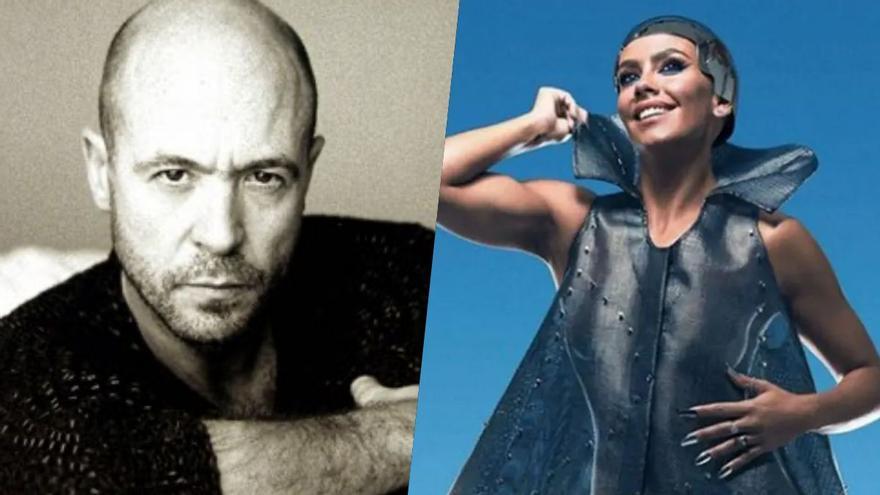 Cristina Pedroche placeholder image has returned to give much to speak for the costumes that he wore in the broadcast of the Campanadas de Antena 3. The presenter this year became a firefly with a shaved head representing "the metamorphosis of insects and reptiles and their rebirth" with an original creation by Manuel Piña, designer born in Manzanares (Ciudad Real), who many describe as the 'Almodóvar of fashion'.
After arriving in Madrid at the age of 20 to work in a well-known department store, Pina's trajectory in the world of fashion began in a small knitting workshop to later venture into the creation of her own label in 1974, being one of the Spanish designers selected by Galerías Preciados for the sale of its collections under the corners of New Spanish Creators of several of the stores that the company had in the 70s.
Only five years after that opportunity, in 1979, Manuel Piña presented his first ready-to-wear collection at the Liceo de in Barcelona and the Borne market. Already in the 80s, the designer began to establish himself in the fashion industry after taking over a contract to design the costumes for the National Orchestra of Spain (1980) and open the first of its stores abroad in the United States (1981).
What's more, Piña was one of the founders of the Pasarela Cibeles. Since 1985, the year in which his first edition was held in a circus tent installed in Madrid's Plaza de Colón, his name was present on the event's poster until his retirement in 1990, just 4 years before he died from AIDS. "He has taken Spanish fashion in style. Today I become his posthumous muse", Cristina Pedroche explained before showing the dress, also adding that the designer was" helping her from beyond. "
read more
To be more exact, the dress that Cristina Pedroche wore tonight during the Antena 3 Chimes is one of the creations exhibited by the design museum in Manzanares, her hometown. The costumes, devised under the creative direction of Josie, establishes a dialogue between Manuel Piña himself and two active designers (BUJ Studio and Manuel Albarrán), who have been commissioned to devise and make the winged cape inspired by the wings of dragonflies, a job that took more than 580 hours of work.