Who is driving and where are we going?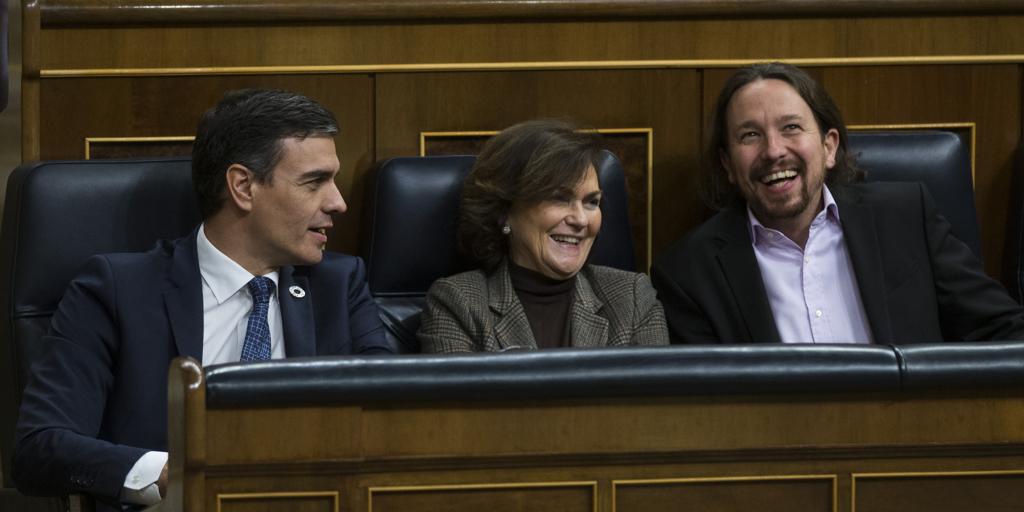 Updated:
save

"If what I have said seems excessively clear to you, you have not understood." This phrase might sound like Groucho Marx, however, it is from Alan Greenspan, former chairman of the Federal Reserve in response to a congressman.
Also famous was his reply that "I know you think you understand what you think I have said, but I am not sure you understand that what you have heard is not what I meant." The question regarding Greenspan was whether he spoke his mind or just wanted to preserve the legend around his ambiguous language.
When Mervyng King joined the Bank of England as Governor in 2003, he asked Paul Volcker, then Chairman of the Federal Reserve, for advice on how to manage in his new role, Volcker summed it up with one word: "Mystery."
King did the opposite, transparency. The decisions were not communicated as an incontestable fact, but the discussion of the board of directors was published on the internet, including in it all the arguments for and against the calculation made, to allow everyone to access the decision-making processes decision making.
Can a government in Spain do this? Because it would be interesting to see to what extent the functioning of the economy is known and if there is awareness that, in addition to opinion polls, which by nature are behind events, many people are ahead of them to put price to the risks derived from political decisions.
It is the markets, which in the words of Warren Buffet act like a crusher in the short term but behave like a voting machine in the long term, who rate government action on a daily basis, the less transparent this is, the greater the distrust of the markets.
They do not like the mystery at all, so the fact that it is not clearly known where a coalition government is headed, with ministers who contradict themselves and hide information, under somewhat despotic expressions such as "the decision has been made by whoever I had to take it », It is not the most appropriate for a country that has to finance 297,657 million euros in the markets this year, that is, a shared burden of 75,000 euros per household, or 2,220 euros per year for each of those households. A volume that requires financing outside of Spain because domestic savings are not enough.
Almost 200,000 million have already been financed and there is still an appreciable amount up to those almost 300,000 million, so The country is not ready for rudeness, or pacts that play to see how far the Constitution can hold.
It is customary in politics to hide uncertainty to protect citizens as if they were minors, but people catch the game and go incredulous. Neither in the real economy nor in the financial one is it accepted.
Certainty is an illusion and being open to uncertainty helps avoid crises, because it can alert politicians to the problems to come.
Whether the government likes it or not, the big three index fund managers, BlackRock, Vanguard and State Street Global Advisors, which total $ 15.1 trillion, own a significant proportion of the shares of US companies and are very present in Spain, the markets move. In turn, they participate in the shareholding of the three rating agencies, which rate the debt repayment capacity of companies and governments.
Over the last decade, more than 80% of all assets that flow into mutual funds have gone to these three funds.
If the tenure is maintained, In the next decade, the proportion of votes that the "Big Three" would cast in the S&P 500 companies would represent 34% of the total and 41% of the votes in two decades. They will be able to dominate the voting in those US companies in which there is no controlling shareholder, and the same can happen in Spain, where they own slightly more than 6% of the Ibex.
They offer everything savers want, including managed funds, hedge funds, or private equity funds. The clients' money in your hands is equivalent to roughly half of the US stock market, or the entire European market. Using Greenspan's style of double negatives, it does not seem difficult to understand that with these capacities they cannot influence many decisions that governments and companies must adopt.
Policies of mystery and illusory certainty damage public trust in institutions, and also do not fool anyone. When a manager sits down before an investor, there is a question that he must know how to answer: how will the income be generated to repay the loan he is asking for. If this seems too direct a question, there is another, why is it worth investing in your country or in your business. The next one will be: Could the driver of this vehicle share with us all his idea of ​​where we are going and tell us who is driving?