WHO calls for 10 commitments to save the health of the planet and people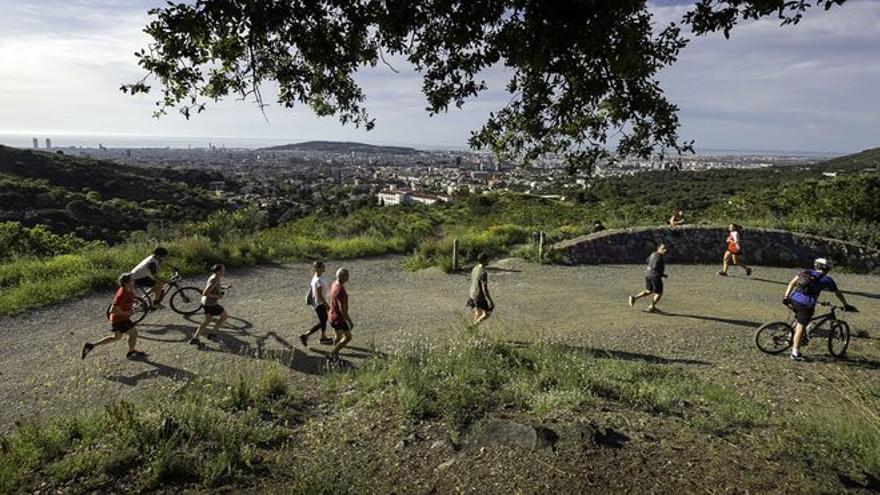 Each and every one of the unsustainable dynamics that are killing the planet are also harming the Human health. This is the strong message (or rather, reminder) that the World Health Organization (WHO) has launched this Monday in the hands of more than 300 international health organizations that, together, represent some 45 million doctors and health professionals of all the world. The global medical community demands, once again, that governments around the world adopt a firm commitment against the ecological catastrophe. Otherwise, the burden of disease and death related to climate change will only increase.
This Monday, just three weeks before the Glasgow Climate Summit (COP26) starts, the United Nations body publishes a new special report on the impact of the climate crisis on human well-being. The conclusions, far from raising great news, are a reminder of some complaints and petitions that have resonated around the world for decades. Put to summarize, the WHO publishes a decalogue in which it synthesizes 10 urgent actions to save human and planetary health; from combating air pollution to promoting a more sustainable lifestyle.
Commitment to a healthy recovery
The organism of United Nations calls for a "healthy, ecological and fair recovery" after the covid-19 pandemic. This commitment would imply that, for example, economic growth was radically transformed to put aside the exploitation of fossil fuels.
Our health is not negotiable
"Putting health and social justice at the center of climate conversations." This commitment demands that, beyond the debates on global warming, the burden of diseases and deaths caused by the advance of the climate crisis should begin to be considered. "A single death from pollution is not acceptable," says Diarmid Campbell-Lendrum, leader of the WHO Health and Climate Change study group.
Harnessing the benefits of climate action for human health
"Prioritize climate interventions with the greatest economic, social and environmental benefits Health". This petition calls, for example, that polluting activities be replaced by alternatives with a lower ecological footprint and more benefits for our health. Like changing car trips for cycling or walking.
Promote health resilience to climate risks.
In a world increasingly exposed to extreme weather conditions, the global scientific community calls for "building climate-resilient and environmentally sustainable health systems and facilities, and supporting adaptation and health resilience in all sectors."
Create fairer energy systems
"Lead a just and inclusive transition to renewable energy to save lives from air pollution, particularly coal burning. End energy poverty in homes and sanitation facilities"
Transform urban environments, transport and mobility
"Promote sustainable and healthy urban design and transportation systems, with better land use, access to green and blue public spaces, and priority for walking, biking, and public transportation."
Protect and restore nature
"Protect and restore natural systems, the foundations of healthy life, sustainable food systems and livelihoods."
Promote healthy, sustainable and resilient food systems
WHO calls, once again, "to promote sustainable and resilient food production and more affordable nutritious diets that deliver both climate and health outcomes." This, in practice, would mean adopting a "planetary diet"; greener and with a smaller ecological footprint.
Financing a healthier, fairer and greener future to save lives
The United Nations calls for a "transition to a welfare economy." In other words, a transformation of the economic system to promote greener sectors.
Listen to the scientific community
The last request is perhaps the most obvious. In the fight against the climate crisis, we must listen to the scientific community. The global health appeal, in fact, calls for "mobilizing and supporting the health community in climate action."