Which prizes are tax-exempt in the Christmas Lottery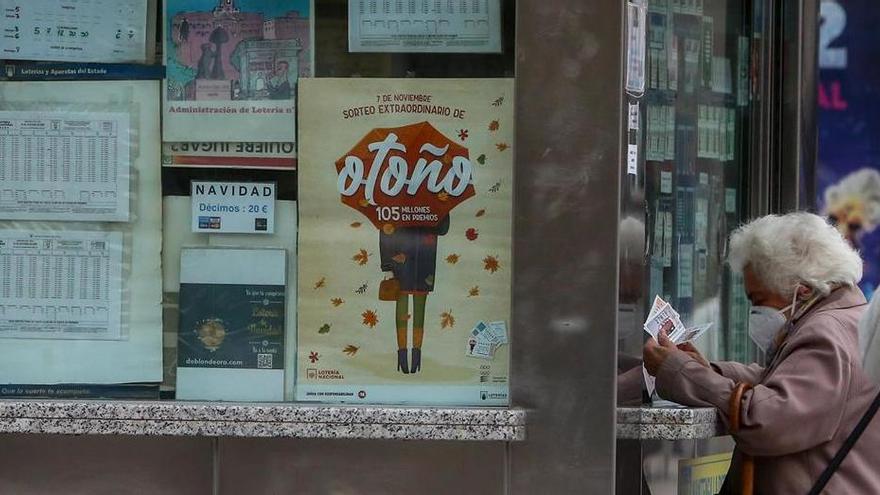 The prizes of the extraordinary draw of Christmas lottery of an amount less than or equal to 40,000 euros will not be subject to the special tax on the prizes of certain lotteries, after the limits set by the General State Budget Law of 2018.
According to the rule that came into force on July 5, 2018, as of that day, the exempt amount would be 10,000 euros; 20,000 euros for prizes derived from games to be held in 2019; and For the prizes that are celebrated from January 1, 2020, the exempt amount amounts to 40,000 euros.
This year, as a consequence of the crisis derived from the Covid-19 pandemic, the National Association of Provincial Lottery Administrators Associations (ANAPAL) has warned that the State may stop entering a total of 1,200 million euros in sales of the Christmas Lottery Draw.
According to the association's data, lotteries throw some "disappointing" sales figures, with a 30 percent decrease in the sales of Christmas Lottery tickets between the months of July and October, compared to those registered in 2019. In the presentation of the advertising campaign of the draw, the president of the State Society of Loterías y Apuestas del Estado (SELAE), Jesús Huerta, regretted that sales were suffering "a lot" and showed his "concern."
"It is too early to give a figure because it is from this moment and until the 22nd when we have the moment of truth ", declared the president of SELAE during his speech, while predicting" a bad year "in this regard.
He Extraordinary Draw of the Christmas Lottery 2020 will distribute on December 22 a total of 2,408 million euros in prizes, 28 million more than the previous year.
Thus, the issuance of this year's draw consists of 172 series of 100,000 numbers each. Said issue reaches 3,440 million euros, of which 70% is distributed in prizes.
Among the prizes distributed by the Christmas Lottery, the popularly known as 'Fat' Christmas, the first prize, of 400,000 euros to the tenth. The second prize will be 125,000 euros to the tenth and the third will distribute 50,000 euros to the tenth.