Which pensioners will not have extra summer pay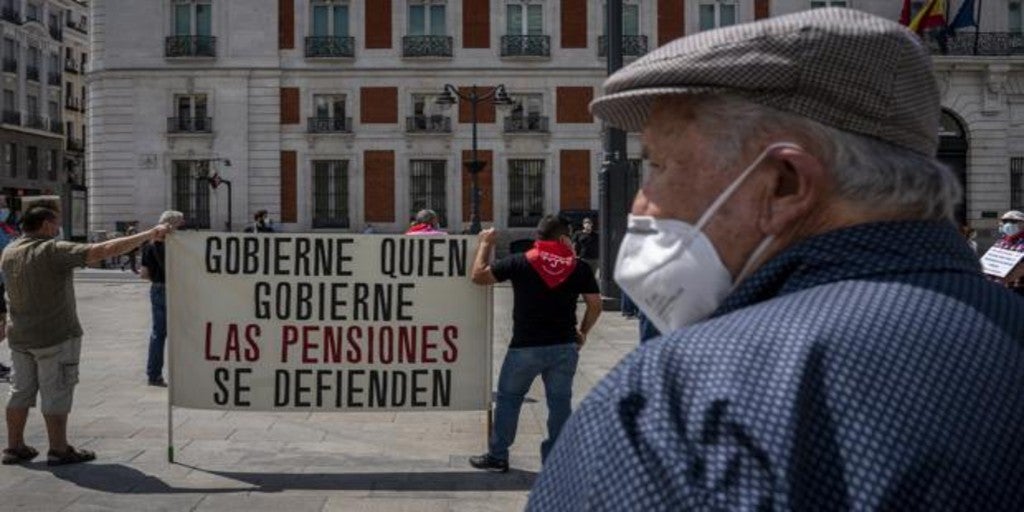 Mary AlbertFOLLOW, CONTINUE
Updated: 05/10/2022 10:41 a.m.
Save
Related news
Next June, a large part of Spanish pensioners will receive an extra joy on their payroll. Just before the long-awaited summer, the members of this group will be paid one more monthly payment within the two stipulated they receive annually, known as the "extra summer pay" of pensions.

[Estas son las claves que debes conocer sobre las pensiones en España]
Most pensioners receive this payment through 14 monthly payments, as is the case with many salaries. In this case, they are usually always charged in summer and Christmas, that is, in the months of June and December. That is why, as the month of June approaches each day, we begin to hear about this extra summer pay in pensions.
A plus that means that in the months in which they receive this extra "salary", they end up receiving double what they would get in a normal month.
But which pensioners will not receive the extra summer pay this coming July? And why is this?
Which pensioners do not receive the extra summer pay?
However, not everyone gets this extra summer pay. This is how it is stipulated in their pensions that, instead of being paid in 14 payments, they do so in 12, which prevents them from obtaining this annual bonus.
Even so, this does not mean that retirees who do not have this extra payment charge less: they will receive the amount of these extra monthly payments on a prorated basis.
There are several groups that are affected by this regulation. In fact, those pensioners who receive contributory pensions for total, absolute or severe permanent disability, as long as they are related to an accident at work or an occupational disease.
This is stipulated by the Social Security on its website, where they explain that, in these cases, these pensioners will see their extraordinary payments "prorated within the ordinary monthly payments, as they have been taken into account for the calculation of the regulatory base of the pension" .

[Estos son los pensionistas que van a cobrar una paga extra de hasta 112 euros al mes en 2022]
View commentsTopics

Source link