When will I be able to bathe in the pool of my neighborhood community, take a taxi or go to a hotel?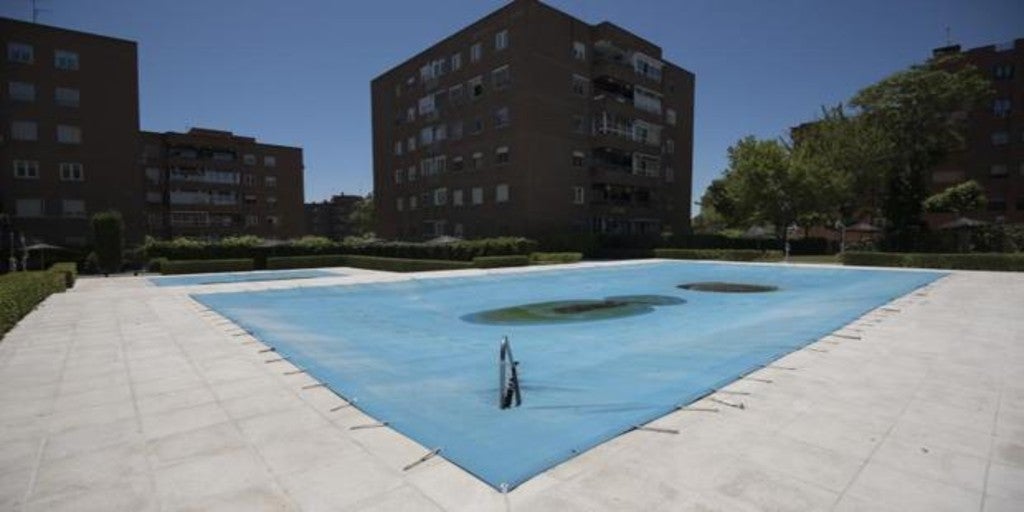 MADRID
Updated:
save

The coronavirus has changed the way we work, play sports and interact, and it will also change the way we travel. Thus, Rastreator experts answer user questions on what they will be able to do in the coming weeks during the different phases of the de-escalation.
When will I be able to bathe in my community pool?
The swimming pools of the neighboring communities will be opened in phase two and, in order to enjoy a dip, it will be necessary to make an appointment in advance, respect schedules in shifts and reduce the capacity to 30% of its capacity. Cleaning and disinfection of facilities must be carried out beforehand and frequent contact surfaces of users must be disinfected at least three times a day. The spatial distribution of the areas for towels and personal items must guarantee the minimum safety distance of two meters between users and must be signposted. In addition, you will not be able to do one of the showers in the changing rooms or the water sources.
However, l Property Administrators have warned that most homeowners they will not be able to fulfill the conditions that are established in the order that establishes the opening in phase 2 because they do not have the resources or tools to carry them out.
Under what conditions is it allowed to go to the beach?
If you have a beach house in the same province where you usually reside, you can go for a walk from phase 1, but it will be in phase 2 when recreational bathing is allowed. However, if you want to move to a beach located in another province, you will have to wait until phase 3 ends and the new normal begins. However, each city council may establish access and capacity limitations. In addition, a limit of permanence on the beach may be established. If it is allowed to rent jet skis, pedal boats, etc. as long as the company guarantees the disinfection of the same after each use.
Are movie theaters going to reopen?
It will be in phase 2 when cultural shows can be held indoors with a maximum of 50 people and outdoors with a maximum of 400 people, as long as they are seated and keeping the safety distance. In phase 3, the capacity will be expanded to 80 people indoors and 800 outdoors.
Are we going to be able to go to discos this summer?
It will not be until phase 3 when these nightlife venues are opened and they will have to be disinfected regularly and guarantee the safety distance.
Can I take a taxi, VTC or a carsharing vehicle?
It is allowed to move around the city in a taxi or in a VTC vehicle, as well as on motorcycles and cars from "carsharing" companies. In the case of VTC, you must wear the mask throughout the journey and some companies are making sure that in each car there is a bottle of hydroalcoholic gel. In addition, the passenger seat must always be left free and more than two people can only travel in the car if they reside at the same address.
Under what conditions can you rent a car?
Currently you can rent cars in all cities in Spain, but mobility restrictions will be determined for the phase in which each province is. Before the coronavirus, rental cars were already cleaned after each use, so that the next customer found it in perfect condition. However, hygiene measures have now been increased and cars are completely disinfected after use.
Is air travel allowed during the alarm state?
Except for duly justified cases, air travel is not allowed until the new normal, as well as travel between provinces in any other transport. In the event that you travel by plane, you will have to follow the security measures of the airline with which you travel. At most airlines, face masks are required throughout the journey and some leave an empty seat in each row to ensure there is distance between passengers, however there are others that do not.
When can I go to my second residence in another province?
If you have a second residence in another province, you will have to wait until after phase 3 to travel abroad. However, if your second residence is within your own province, travel from phase 1 is allowed.
At what point can you go to other countries in Europe?
Travel to other European countries will depend on the restrictions each of them places on foreign tourists when they start to open their borders. Some countries have already set a date to lift the tourist arrival ban, but they may change in the coming weeks depending on the evolution of the coronavirus. This is the case of Italy, which has already announced that on June 3 it will open its borders to foreign tourism. Other countries such as France, Germany, Cyprus, Greece or Sweden provide for the entry of tourists from June 15, although with certain restrictions.
When can I stay in a hotel or apartment for rent?
Hotels and other tourist accommodation will have to be renovated and more hygiene measures added. The complete disinfection of the rooms will play a key role in making the opening of hotels possible, and pens and notepads, dispenser shampoos and gels and, in some hotels, even the minibar will disappear.
In addition, some hotels are beginning to implement measures such as registers with less contact, abolishing buffet breakfasts and regulating the use of elevators. The common areas will also have to be adapted so that guests can maintain a safe distance.
As for rental apartments, some platforms have written a specific cleaning program so that the hosts keep the apartments they have on the web perfectly clean and disinfected.