«When uncertainty permeates our lives it is a problem for mental health»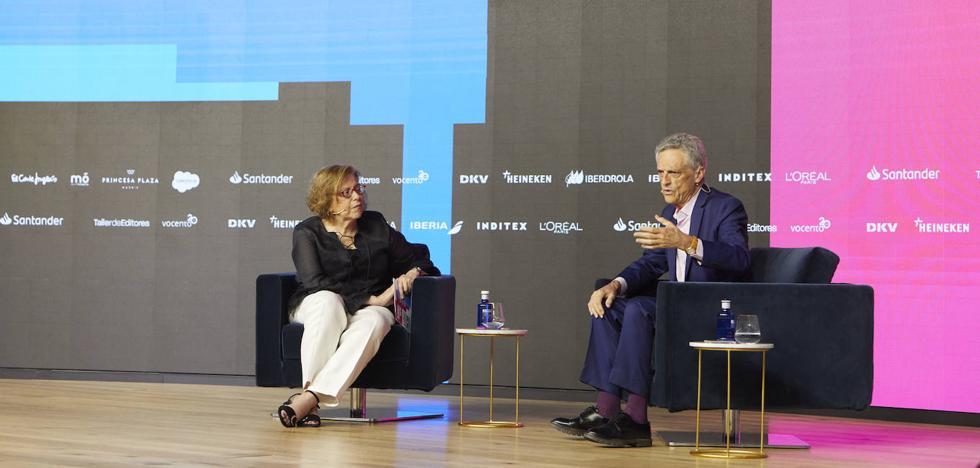 Santander WomenNOW
The professor of Psychiatry at the University of New York, Luis Rojas Marcos, lamented in Santander WomenNOW the increase in suicides
100 years ago the population lived around 40 years, but now Spain is among the countries with the highest life expectancy. Of more than 180 countries, the life expectancy of Spanish women is in second position, after the Japanese. Specifically, a woman lives on average to 86.5 years and men to 82 years.
But this does not mean that mental health problems have decreased. On the contrary, suicidal behavior, which is the classic behavior of a depressed person who has lost interest in living, has increased. More since the pandemic broke out and since we were involved in a maelstrom of uncertainty. This is the analysis made by Dr. Luis Rojas, during his speech at Santander WomenNOW, Vocento's women's leadership congress.
And it is that the uncertainty added to a greater life expectancy can cause a health problem. More than half of what is talked about has to do with the future. That is to say, "the future is part of our day to day, so when uncertainty permeates our lives it is a problem". Not knowing and not being able to plan is, for the doctor, a »very hard situation for mental health«.
But the fear that society has experienced as a result of the pandemic, the crisis or the war in Ukraine, it is possible to overcome. Although as Rojas has recalled, that is where what is known as anxiety comes into play, a pathology that has the same symptoms as fear, although with a clear difference. While when you are afraid of something you know the specific threat, with anxiety you don't have a clear enemy. "With anxiety, not having an option to point to, we feel more helpless."
To solve these mental health problems, Rojas sees it as essential to help the person and for those who have problems to ask for help, something that does not happen in all cases due to the stigma that exists in society that asking for help can be seen as a weak person. . Even so, he has recalled that when a new patient is seen in medicine, it is necessary to identify whether the patient is aware of the disease. If he has it, the next thing he must have is the motivation to seek help.