When 'Star Wars' was 'Star Wars' and it was so cool | TV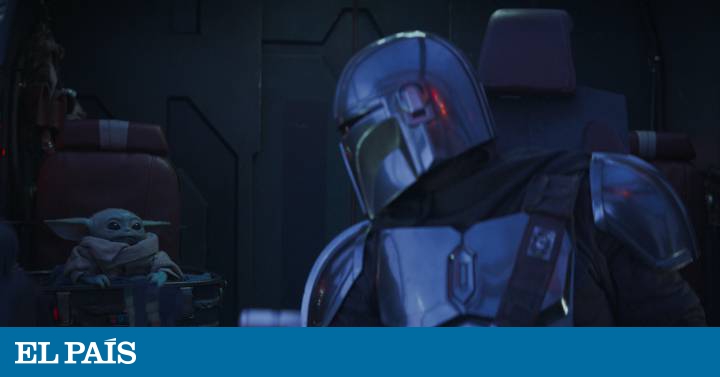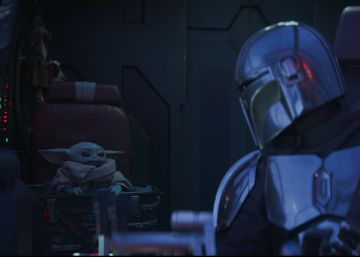 My 13-year-old son told me a few weeks ago that the last of Star wars consists of dad in a television series, titled The Mandalorian, which is already broadcast in the United States and will not arrive in Spain until March. The protagonist is that galactic bounty hunter of the planet Mandalor, a cold and hard guy who apparently is characterized by not removing his helmet throughout the season. He is accompanied by a nice Yoda baptized child Baby yoda, that is, a Yoda calf or a puppy of the iodine species, I do not know very well to describe that, which has already become world famous and to which anyone can predict a fruitful future transformed into a stuffed animal.
My son and I decided not to hack the series - I also know if we had been able to - and wait until the premiere. That day, yes, something really serious will have to happen so that we don't watch that first chapter on TV together. We will do it as we have been seeing together, he, my daughter and I - in the movies, on video or on TV - all the films of Star wars, all the prequels and all the sequels, some frankly bad.
Do not get scared. I am not one of those adults with the shelves full of spacecraft models, nor do I like to dress up as an imperial warrior on my birthday. My children either. The story goes the other way and begins on a Saturday of autumn of 1977. That day, my father bought, for him, for my aunt and for my mother, three tickets from the last session at the Real Cinema in Madrid - now closed, with great possibilities to convert into a luxury hotel- to see Star Wars (then it was called that), which had just been released in Spain. Already at night, my mother said that she did not feel like seeing that thing of Martians and, to take advantage of the entrance, my father asked me if I wanted to go, who, with 10 years, was the eldest of my brothers. I replied, delighted, yes, of course.
They sat us in the front row: my father had not got better tickets, which in the end was a good thing. I, who was the first time I went out at night, was already sufficiently excited by the simple fact of being there, at that time, in that immense cinema crowded with spectators. But then the light went out, the curtain was uncovered - then there was a curtain on the screen of the cinemas - a whip of trumpets sounded in the armchair, those yellow letters appeared that drew away and dwarfed telling a somewhat strange story of wars between planets to give way later to a silent starry sky and a space destroyer that crossed it diagonally and that in our first row passed over our heads.
Two hours later I had trouble recognizing where I was. Hypnotized, drunk with excitement, I got into my father's car, where he and my aunt talked - incomprehensibly - about something else. When I got home, I needed to wake up my brother, two years younger and sleeping in my same room, to tell him the whole movie. I would swear it took exactly two hours to do so.
Therefore, when my children reached 10 or 12 years old, I took them to see Star wars. As Jaime Gil de Biedma said, we have a lifetime to read In Search of Lost Time but too few years to read The mysterious Island or Mompracem Tigers. And that must be taught.
Also that you should not fool yourself. Because when I sit in front of the TV to watch the blissful episode I of The Mandalorian I will believe for a moment that this is what I want, but I know that I am wrong. Every time I've sat in all these years to see a movie of Star wars what he was looking for, in fact, was a certain autumn night in which Real Cinema was still a cinema and not a dead building; What I was looking for, I suppose, is to be 10 years old again and there is a fleeting moment, when the trumpets are heard and the yellow letters appear, in which I think I get it. What I want is for my father to take me to a premiere again, that my mother is still here to give me her ticket.