"When Joaquín Sabina calls me, I leave everything"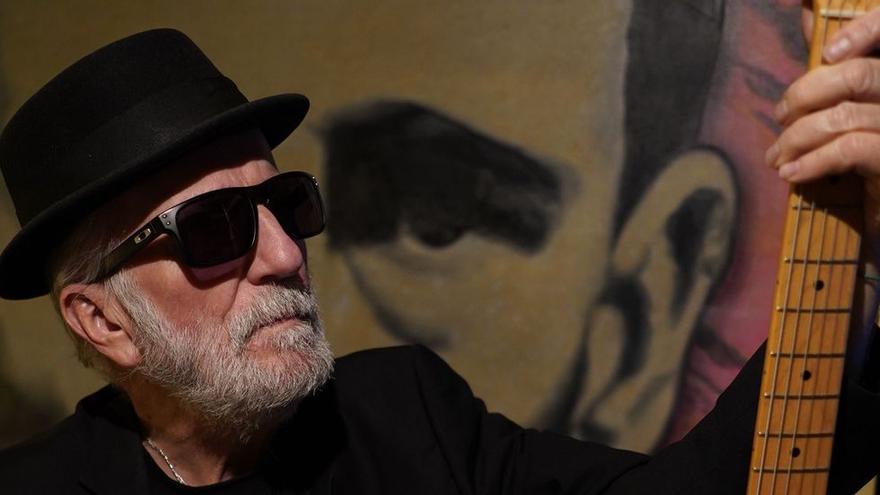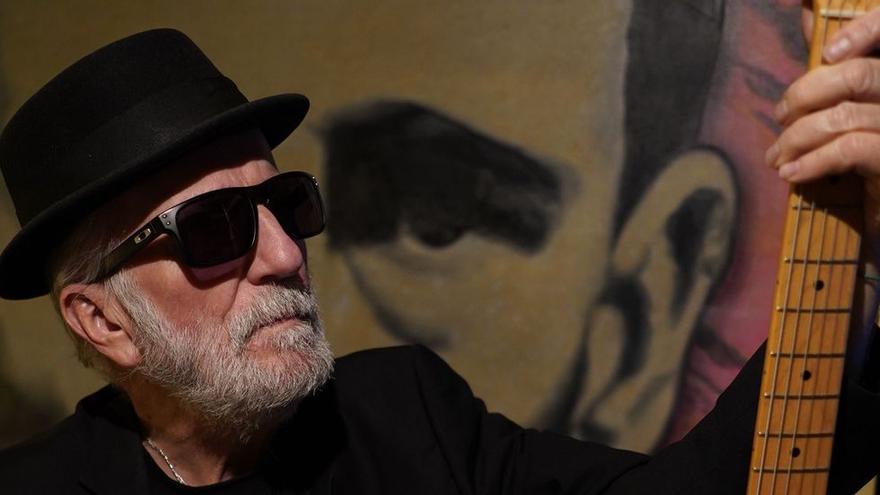 He vividly remembers when he started coming to Vigo to play in the legendary nightclubs of the 80s with Joaquin Sabina. Here he met Pablo Novoa, from Golpes Bajo and the nights he shared with him were epic. Total sinister in castrelos. He confesses that she would love to record with Andres Calamaro, although he "owes everything" to his great friend Sabina, with whom he has only had one argument in his life. Pancho Varona premieres tour and group, the "Band of the Lame Pirate" with which he hopes to reach a full house next Saturday 22 at the Sala Rouge in the city of Olívica.
–A solo tour with a new band. Many have believed that he separated from Master Sabina...
-Not at all! Only when Joaquín rests I I do my little things. I have my projects and performances while he makes a technical stop.
–For when new album with Sabina?
–It is not known. That is an unfathomable mystery of humanity. She says that she wants to take it all very slowly until this pandemic calm down. She is not in a hurry. She is in the process of waiting and of course, starting to write, yes.
– Composing a melody is already difficult, but doing it for Joaquín Sabina, is it more so?
–Having the best lyricist by your side Spanish language it is an advantage. I know that what I am going to have in my hands is wonderful, and I try to adapt and imagine how I could sing what is going to materialize. Before we were more cheeky when it came to composing. Now perhaps Joaquín also has another deepest voice register You have to think more about the type of melody.
–In 40 years of relationship, never a friction or an argument?
-Just one. It was due to a disparity of criteria for the concepts of executive and artistic production. I said it was one thing and he was another. We got into a debate. That has been the only thing. The truth is, we have had an exemplary relationship.
– Do you feel that you owe something to Joaquín Sabina?
-Everything! If I was going to be a state official! And when I met him, he told me: "Leave everything and come with me", so I did it. This life of tours, songs, interviews... It wouldn't be possible without him. This trip to Vigo on Saturday, I owe it to Joaquín. He would be in another world right now that I don't even want to imagine. I am grateful every day for that blessed encounter.
–Which other artist would you like to collaborate with in the future?
–I have the pending subject of making a song with Andrés Calamaro. I'd love to. It would make me very happy.
– The "Banda del Pirata Cojo" is going to premiere in Vigo as well as the new musical proposal, what are we going to find next Saturday at the Sala Rouge?
–Well, it is going to be a bet without a doubt "sabinera" reviewing the songs that I composed with Joaquín but with a much more background rocker. They're going to have a great time. This group is a healthy, fat and happy baby who is starting to walk and will do so for the first time in Vigo.
-The 80s, without a doubt, have marked your generation, especially at a time when there were so many things left to do. There was not so much technology but there was still more magic when it came to composing, how was a day of work between you and Maestro Sabina?
-It's nice to remember, really. She always started from the lyrics, in that case, because they have more weight in Joaquín's work. We got together with a letter around a table, two guitars, and we could spend hours and hours trying different things. They were very beautiful afternoons and nights. We liked what we did so much that we could spend 24 hours without sleeping in search of the perfect chord.
–Are they still the same ones that played in the 80s in that famous room "La Mandrágora" that so many good artists saw debut?
-Our routines have changed, but not us. I like it now get up early, see sunrise, listen to the radio and read the newspaper. Except when I'm on tour, I like to go to bed at 11 at night. In that I have changed a lot. I'm a vocational early riser right now.
-Impossible to talk to you and Sabina doesn't come out, does that bother you?
-It is normal. He has been my life in almost every way. Do not inconvenience me, on the contrary. He has given me everything. He has taught me everything. I can't help but bring him into my conversations whenever I can. What less.