When it is the battered woman who breaks the restraining order | Society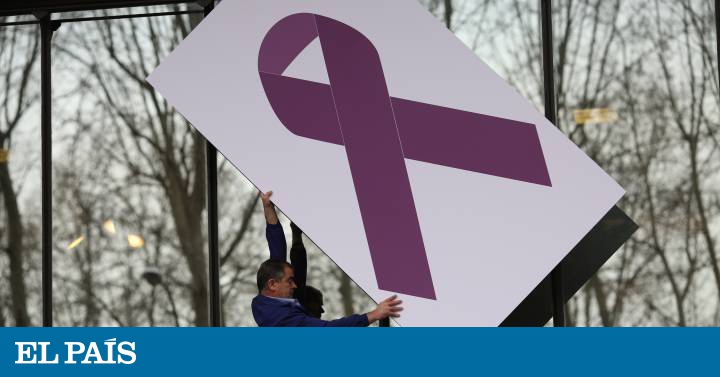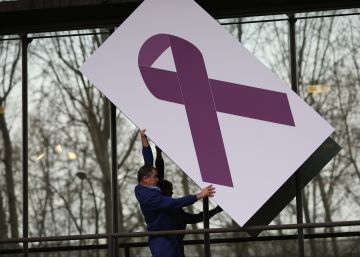 She knocked on the door at dawn, last Wednesday, when it had not yet dawned in Aviles. Inside that house was his ex-partner, a man with a restraining order in force, and the woman with whom he currently has a relationship. He opened the door and she entered. Police sources say that there was an argument, also between the two women, that after an alleged aggression between them the bride now ended up in the street and was the one who called the Local Police, who arrested the 45-year-old Avilesino. Is it weird that he just stopped when it was she who came to his house? According to those same sources, not so much.
"The mistake," explained from the National Police station of Oviedo, which dealt with the proceedings, was to open that door. The Law on Integral Protection Measures against Gender Violence specifies that "the judge may prohibit the accused from approaching the protected person, which prevents him from approaching him in any place where he is, as well as approaching his home, his place of work or any other that is frequented for it "and that" will set a minimum distance between the accused and the protected person that cannot be exceeded, under the warning of incurring criminal responsibility ". Even if, as in this case, it is the victim who goes to the address of the person who has said order.
The Asturian police also remember that "the jurisprudence of the Supreme Court in this regard is clear in this regard: when a judge files a restraining order is the person on whom weighs who has the obligation to stay away, if it is not met is a breakdown and therefore, as in this case, the arrest proceeds. " Dozens of sentences state that there is no room for confusion. "Such an error cannot be admitted in the face of such a fundamentally understandable prohibition as it is to contravene an express order of the Judge concerning his obligation not to approach the battered woman", one of 2004 fails (519); and in another of 2009, the Supreme Court dictated that "women's consent does not exclude punishability"Judge Julio Martínez, of Court Number 5 and of Violence of Gender of Avilés, agrees and adds that in these cases" it is always warned and asks to avoid contact, because for something measures are taken and thus it is included in the Law".
In this there were a number of factors that were taken into account for such detention, "and the man was released a few hours later with charges," they say from Oviedo. They do not give details of what those factors were "because everything is judicialized", but they do point out that this is more common than it might seem, "women who go to the homes or jobs of their ex" after having denounced by macho violence or with orders in force. Last year 39,176 orders were initiated in Spain, 847 of them in Asturias (615 were adopted, 230 denied and 3 were unaccepted); and so far in 2019 they are 9,530, 215 in the Principality (149 adopted and 66 denied).
For Marisol Rojas, an expert psychologist in gender violence, "skipping them is much more common than it should." That they do it is more frequent: "The abuser tries to get in touch with the woman through other people and not directly, like the children if they have or common friends. He enters victimhood, puts in place mechanisms for her to feel guilt or grief and ends up falling into manipulation, something that is expert who exercises sexist violence. " Rojas sets an example to appeal to "pending issues, issues about children, conversations that will only last five minutes …". That, he says, can become a "deadly trap," and remember some of the women killed by their partners and ex-partners at a time when one of those orders was being broken. Of the 40 women killed so far this year, eight had prior complaints and in three cases there was a breach of a restraining order.
Why do the victims then risk approaching them? The psychologist argues that this responds to the habitual behavior within the circle of sexist violence, either in response to a request by the abuser or by his own will. "Many times there is a lack of awareness. If there is an order it is because it has been assessed that there is a real danger, but the emotional bond, and dependence, that victims have with their aggressors, reduces that sense of danger, they can end up breaking that distance themselves without really realizing that life can go into it ". In addition, he adds, when an abuser appeals to that penalty or that fault gives the woman a false sense of control: "And in a relationship of abuse the victim never has control, so we must avoid closeness by all means, so that there is not the slightest chance that there will be an episode of violence again or that the end of the murder is reached. "
Only if it occurs, the data is recorded and also shared publicly: there are no figures on breaches of restraining orders for convictions of macho violence. About this he asked in April of last year in the Congress Angeles Álvarez, the then socialist spokesman for equality. The Government's response was that it was impossible to give that data because the Central Registry for the Protection of Victims of Domestic and Gender Violence It has no disaggregated information on this. They replied that these orders are not only imposed in cases of macho violence, but also in cases of domestic violence and that "the causes recorded for this crime do not indicate whether they are due to the breach of a precautionary measure, penalty, or because the convicted person has escaped from a prison. Much less can be distinguished if the violation is by a civil measure or criminal. "
This is one more figure that adds to the constant request for the most complete and up-to-date data possible of everything that involves sexist violence by experts in different areas, the educational and research field and the media.
. (tagsToTranslate) be (t) woman (t) mistreat (t) break (t) order (t) move away (t) man (t) stop (t) week (t) spend (t) open (t) door ( t) ex-partner (t) house (t) weigh (t) measure (t) have (t) obligation (t) to comply



Source link