When is Black Friday 2021?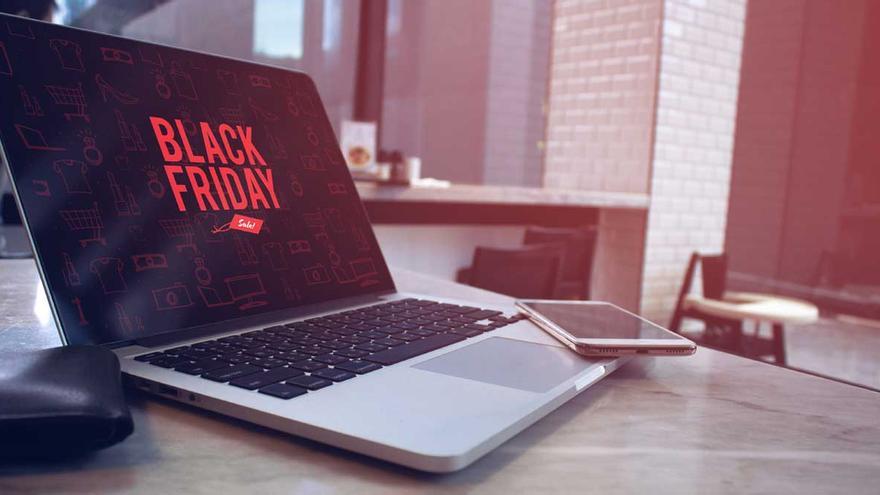 November is by default the pre-Christmas month. It is when the sales of items related to such a traditional festival begin to skyrocket, whether they are gifts, lottery or decorative elements, and in this sense, one of the most important days of this month is' Black Friday 'or' Black Friday'.
Specifically, 76% of Spaniards have recognized that they will take advantage of the offers of this day of discounts and will spend an average of 242 euros, although 47% have affirmed that its budget is lower than that of 2020 due to the crisis after the pandemic, according to a survey collected by Europa Press.
Spaniards will spend an average of 242 euros this 'Black Friday'
Regardless of whether it is an "American fashion" or not, 'Black Friday' has already become one of the most anticipated days of the year for buyers in Spain. This year 2021, officially, known as 'Black Friday' it's November 26, but the offers start days before. This day is celebrated because it must always fall on the last Friday of the penultimate month of the year, due to the American origin of the celebration.
Geographically, the Castilian-La Mancha will be the most budget will be allocated to purchases of 'Black Friday', with 344 euros, followed by the Andalusians and the Aragonese, with an investment of 297 euros.
Regarding how they will make their purchases, 54% of users will invest their budget in Internet purchases, since they value very positively the convenience of online commerce (41%), but also the price, since 28% consider that Internet purchases allow them to get a better price, and 24% value receiving the products in home.
Many wait for the day before or several days before Black Friday to start looking for the best deals in the prices of the items they want to buy and thus obtain the best discounts.
The week before 'Black Friday', which this 2021 is November 26, is when offers and discounts are triggered
And it is that, although the offers of a multitude of products do not stop happening throughout the month of November, its peak comes in the week of the official celebration of Black Friday. So, if you are one of those who prefer to do the shopping in advance you can already find advance offers in many stores and advance your acquisitions in the presence of great opportunities.
Tips for Black Friday
The products of fashion and technology are some of the star objectives on Black Friday. According to the aforementioned survey, 37% plan to buy clothes and accessories, 34.2% will opt for technology, followed by toys (16%), books (13%) and decoration (11%).
If you are still deciding what you want or need to buy, you may want to keep in mind that, in previous years, lThe products that saw their prices drop the most were tablets, smartwatches, televisions and vacuum cleaners, according to a study by the OCU. Remember that you can consult our suggestions and the lists of best-selling products.
Here we leave you a series of tricks to get to Black Friday 2021 with clear things
– Make a previous list of needs, thus avoiding that discounts or advertising influence our purchase and we end up spending large sums on things that we really do not need.
– Compare prices and think if it is the best time to carry out the purchase or if you could wait. And have willpower and stick to your list, do not fall into the "I'm going to take a look just in case to see what I see." You will end up falling into unnecessary expenses and acquiring things that you really did not want!
– Plan how much total money do you want to spend and try not to get over it.
– Avoid last minute purchases tempted by discounts.